April 19, 2020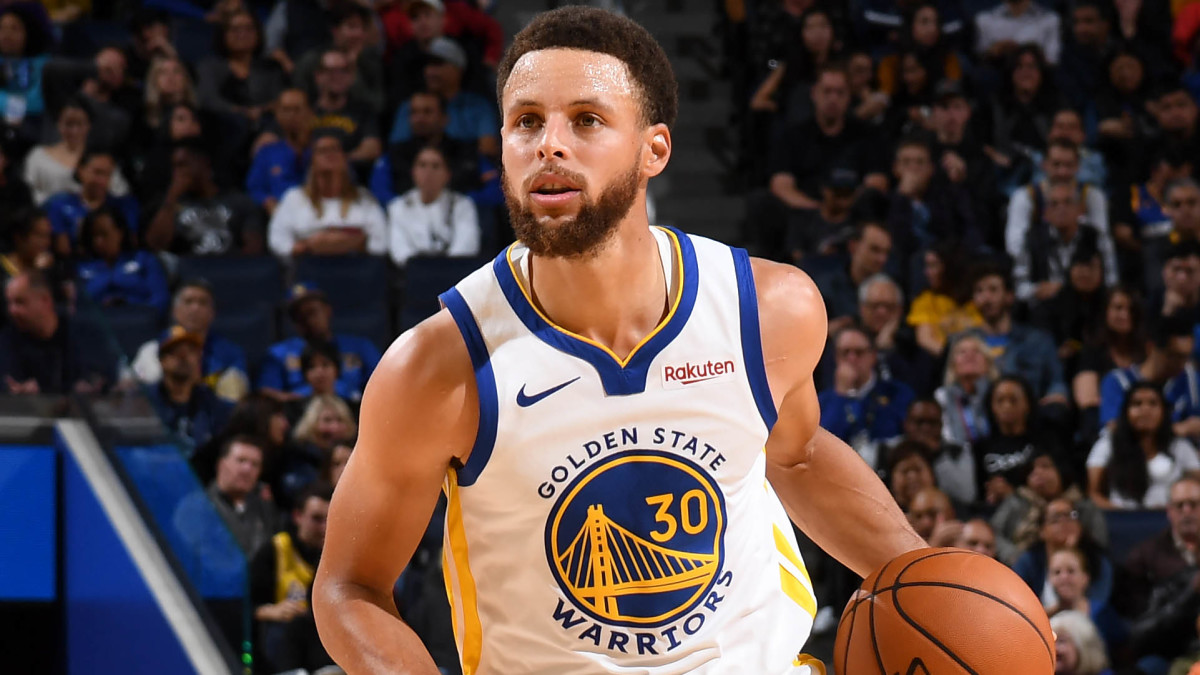 President Donald Trump released its guidelines for "Opening Up America Again" with a series of steps to enable citizens to return to work alongside normalized social activity. That also includes the potential return of live sports.
In the first stage, it states that large venues, such as sporting venues, can operate under strict physical distancing protocols. However, people would still be urged to avoid socializing in groups of more than ten people, and schools and organized youth activities would still be closed.
In the second stage, large eveners could operate under moderate social distancing protocols, with people asked to avoid social gatherings of more than 50 people. In the third stage, large venues could operate under limited physical distancing protocols.
Linda McMahon, the wife of WWE owner Vince McMahon, is the Chair of American First Action, which is a super PAC (political action committee) supporting President Donald Trump's reelection efforts.
On April 9, Florida governor Ron DeSantis allowed pro sports leagues that have a national audience (such as the WWE) to continue holding events so long as the location is closed to the general public. That ruling allows the WWE to continue holding live shows from its performance center in Orlando.
California Governor Gavin Newsom, when asked about upcoming summer holidays, the next school year: "The prospect of mass gatherings is negligible at best until we get to herd immunity and get to a vaccine."
Stephen Curry tells he was the first NBA player to be tested for the coronavirus. It came just one day after he made his return to the court following a months-long absence due to a broken second metacarpal in his left hand suffered on Oct. 30.
"March 6. That's when it all became very real," Curry writes. "I had just played my first basketball game in months the night before, and conversations were swirling about what this virus might mean for the league.
 "That night, I started to feel sick. The fever set in. First at 100. Then 101. My first thought was, "What are the chances? Could this really happen?" After months of waiting to get back on the court following a broken hand and two surgeries, I just wanted to play. But the threat of this mystery virus locked me in my bedroom to protect everyone I cared about: wife, kids, teammates, fans.
Adam Silver held a conference call with reporters on Friday. "We are not in a position to make any decisions," Silver said. "And it's unclear when we will be. In terms of bubble-like concepts, many of them have been proposed to us, and we've only listened," Silver said. "We're not seriously engaged yet in that type of environment."
Charles Barkley and Michael Jordan were close friends for years, but the two Hall of Famers no longer associate much with one another. Barkley suspects that Jordan did not take kindly to how Barkley criticized the Charlotte Hornets owner's moves with that franchise. That said, Barkley, who routinely ruffles feathers with his no-hold-barred opinions, nevertheless argued, "I've got to do my job."
After ESPN's new docuseries about the 1998 Chicago Bulls, The Last Dance, debuts on Sunday night, Michael Jordan is worried the public perception of him will be that he is a "horrible guy." As the director of the series Jason Hehir revealed in an interview with The Athletic, Jordan was particularly concerned about how people would feel about him after they saw the way he treated benchwarmer Scotty Burrell during Chicago's run to their sixth championship in eight years.
NBA China is looking for a new CEO after the league announced that Derek Chang is leaving May 15. His time on the job was marked by two difficult periods. One came last fall when the league and Chinese government clashed in response to a tweet by Houston general manager Daryl Morey backing anti-government protesters in Hong Kong. There was also the ongoing fallout and response to the coronavirus pandemic.
The New York Liberty made that official Friday night, taking Oregon sensation Sabrina Ionescu with the No. 1 overall pick in the 2020 WNBA draft. The draft is being held virtually due to the COVID-19 crisis and social distancing measures. Commissioner Cathy Engelbert is hosting from her home, using household items such as a dryer rack to hold the 12 jerseys, and having her kids assist her.
The Dallas Wings with No.2 pick took Ionescu teammate from Oregon forward Satou Sabally at No. 2 overall.
Chicago Sky center Stefanie Dolson made an appearance on ESPN during the WNBA draft on Friday night, and revealed her entire family tested positive for COVID-19 last month, and said that it hit them "pretty hard." Dolson said her mom was hospitalized for four days due to the virus, though the family has now recovered.
"This virus has hit pretty close to home. About a month ago, my whole family and I, we all tested positive for the virus and it hit us pretty hard," Dolson said on ESPN, via the Chicago Tribune. "My mom, she ended up being admitted into the hospital for about four days. She had severe symptoms, pneumonia. But because of the team of health care workers that was there, she's home safe now and healthy.
"So I just want to say thank you to all the health care workers out there. What you're doing is inspirational and amazing, putting your lives at risk for us, and helping the community and the county. I just want to say thank you."
 The NFL September start date could also be affected by the current coronavirus pandemic. A recent study showed that 20 per cent of respondents believe the league should resume but allow the players to choose not to play. Only six per cent said the competition should begin as planned regardless of circumstance.
Former New England Patriots quarterback Tom Brady no longer leads the NFL in highest-selling player products and merchandise. Super Bowl LIV champion QB Patrick Mahomes now leads the league in player products and merchandise sales, according to an NFLPA release.
If an NFL draft prospect is drinking out of a soda can while being shown on the April 23-25 broadcast, it can't be Coca-Cola. And if he's eating candy, it can't be a Reese's Peanut Butter Cup. Those are only two of the rules on a long list of corporate do's and don'ts the NFL has sent to draft prospects and their marketers ahead of the completely-virtual broadcast to ensure that its 50 official league sponsors and partners are protected and not ambushed by non-league partners on one of the biggest nights in sports.
Von Miller, the Denver Broncos star outside linebacker, has become the second NFL player to test positive for COVID-19. The 31-year-old linebacker joins Los Angeles Rams center Brian Allen as the second player with a confirmed case of the coronavirus.
Los Angeles Rams center Brian Allen dealt with COVID-19 but is now set to be cleared from it, according to a report. Allen told Fox NFL reporter Jay Glazer he got the coronavirus three weeks ago. His symptoms included a loss of smell and taste, periodic sore throats, headaches and stiffness. According to Glazer, Allen was re-tested for the virus last week and tested positive again, but his symptoms have now passed, and he was cleared on Thursday.
New York Giants GM Dave Gettleman said on Friday he will "very seriously entertain" trade offers for the fourth overall selection in the upcoming draft. The Giants would be glad to pick up additional assets and maybe even get a player they were targeting at No. 4 a bit later in the round.
Steve Keim the GM for the Arizona Cardinals didn't deny the idea of taking a WR at No. 8. "I say this every year: Your needs are always changing. Just because it seems on the surface we're not as needy at wide receiver, that could change pretty quickly."
Tua Tagovailoa is likely to be a top 10 pick in next week's NFL draft and could be the second quarterback off the board. If that happens it won't be because of his Wonderlic score. Tagovailoa wound up scoring 13 on the exam, the lowest among this year's quarterbacks.
LSU linebacker Patrick Queen is the top pure linebacker prospect in Thursday's NFL draft assuming you view Isaiah Simmons as a strong safety/overhang type defender. Queen totaled 85 tackles, 12 tackles for loss, three sacks, and one interception in 15 games last season.
Julian Okwara's 6-4, 252-pound frame, athleticism, rushing ability, range and upside to add weight and seasoning to his game are all tantalizing elements for GM's evaluating.
Colin Kaepernick gave $100,000 to address racial disparities produced and amplified by the spread of the coronavirus. The former Niners star gave his money through his organization, the Know Your Rights Camp, which announced its COVID-19 Relief Fund on Thursday.
On a conference call with Vice President Mike Pence Wednesday, the College Football Playoff Management Committee made it clear there will be no sports until schools are open.
"Our players are students. If we're not in college, we're not having contests," Big 12 commissioner Bob Bowlsby told CBS Sports. "Our message was, we need to get universities and colleges back open, that we were education-based programs, and we weren't going to have sports until we had something closer to normal college going on."
The NHL is exploring all possible options to resume the 2019-20 season amid the coronavirus pandemic. One of the many options on the table is to play games at a neutral site, and one of those places includes Manchester, NH. New Hampshire Governor Chris Sununu has reportedly confirmed that he's had discussions with NHL Commissioner Gary Bettman on playing the remainder of the season in the city of Manchester.
The Columbus Blue Jackets rewarded goalie Joonas Korpisalo with a two-year contract extension, the club announced Friday. Korpisalo posted a 19-12-5 record in 37 games this season with 2.60 goals against average and two shutouts.
The St. Louis Blues after extending left winger Sammy Blais and defenseman Marco Scandella earlier this week, the team announced a new two-year contract for left winger Mackenzie MacEachern. It's a one-way contract for the depth forward that will carry an average annual value of $900K and take him through the 2021-22 season.
Dustin Byfuglien is officially an unrestricted free agent after the Winnipeg Jets and NHLPA came to an agreement following the November grievance he filed. The Jets defenseman's contract has been terminated seven months after he took a leave of absence to mull his future. The team suspended Byfuglien, but he filed a grievance arguing he was recovering from a hockey injury and therefore should be paid. He underwent surgery in October for a high ankle sprain.
On Thursday, the PGA Tour announced that the Charles Schwab Challenge at the Colonial Country Club in Fort Worth, Texas, that was originally rescheduled for the middle of May has been postponed to June 8 because of the coronavirus pandemic.
As with all rescheduling of sports events, this is subject to change per recommendations from local health authorities and other matters relating to the virus outbreak. Fans will not be allowed to attend at least the Tour's first four tournaments.
In the Tour's statement, PGA commissioner Jay Monahan said the following:
"The health and safety of all associated with the PGA TOUR and our global community continues to be our No. 1 priority, and our hope is to play a role – responsibly – in the world's return to enjoying the things we love. Today's announcement is another positive step for our fans and players as we look toward the future, but as we've stressed on several occasions, we will resume competition only when – working closely with our tournaments, partners and communities – it is considered safe to do so under the guidance of the leading public health authorities."
Team USA sent notes to 17 of its 20 sponsors, giving them the option of extending their deals through next year's Summer Games, according to two people familiar with the letter. Should the companies choose to extend, their pacts will expire on Sept. 5, 2021, at the end of the Paralympic Games.
A porn site says it will pay Joe Buck $1 million to announce its cam shows live. The site says it is also accepting applications from other national and local sports commentators.
NASCAR driver Kyle Larson has issued an apology after using a racial slur during a virtual race Sunday night that was being livestreamed, leading to a suspension by NASCAR and his racing team. "I made a mistake and said the word that should never, ever be said. There's no excuse for that. I wasn't raised that way. It's just an awful thing to say," he said in a video posted to Twitter.
The September sports calendar is suddenly packed. In addition to the usual Saturdays and Sundays filled with college and professional football, the lineup now includes the Kentucky Derby, the Tour de France, two rescheduled marathons, golf tournaments and tennis Grand Slams. And that could deal another blow to an industry already reeling from the unprecedented disruptions of the coronavirus pandemic.
Athletes with newfound time on their hands are also playing more video games than ever before – some have even competed in the various esports tournaments that have been set up – and their followers have appeared willing to watch them do so.
Anthony Causi, a highly skilled and exceedingly popular sports photographer for The New York Post who covered the city's teams for 25 years, died Sunday from the new coronavirus. He was 48.
Longtime WWF (later WWE) ring announcer Howard Finkel died on Thursday at the age of 69. "The Fink," as he was affectionately known, was with the wrestling conglomerate since the mid '70s, hired as the company's first employee in 1975. He made his debut as a ring announcer in 1977, a position he'd hold until the late '90s.
FuboTV and FaceBank merge to embrace virtual entertainment. One of the projects that the companies intend to develop is virtual boxing matchups pitting Floyd Mayweather's digital likeness against other boxing legends and icons. The real-time simulations will feature results based on data modelling to create virtual fights exclusively broadcast on FuboTV's live streaming platform and yet to be announced pay-per-view partners.
Cole Gahagan will replace Greg Brown as president and chief executive of the Learfield IMG College marketing agency, after the long-serving figurehead announced his retirement. Gahagan is being promoted from his current role as Learfield IMG's president of content, revenue and enterprise solutions.
Numbers released by the New Jersey Division of Gaming Enforcement showed there was $181.9 million wagered in March, a 63.2% drop from February and a 51.2% decline from March 2019.
Last year, $205.8 million was wagered on basketball in New Jersey, making up 55.2% of the $372.5 million total that month. This year's basketball bets without the tourney, $87.3 million.
Estimates from PlayNJ suggest the state's sportsbooks lost out on $370 million, including $150 million on the tournament.
a