April 14, 2020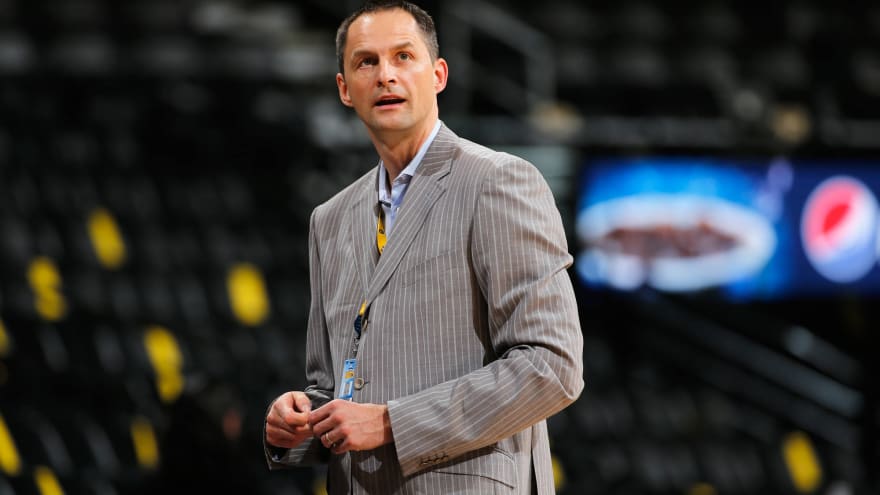 The Chicago Bulls relieved general manager Gar Forman of his duties on Monday after 22 years with the organization.
Forman said in a statement that serving the Bulls was honor and thanked the ownership group.
Gar Forman in statement: "It has been an honor and a privilege to work for the Chicago Bulls for more than two decades. There is no better ownership group in professional sports than the Reinsdorfs, and I want to thank Jerry and Michael for their support during my tenure."
The Bulls made it official, announcing in a press release that the former Nuggets general manager Arturas Karnisovas is now their executive VP, basketball operations. As expected, Karnisovas' new title with the Bulls is the one John Paxson held for the last several years.
"Arturas is one of the most respected basketball executives in the NBA. His résumé speaks for itself. I am thrilled that he is now a member of the Bulls," said president & COO Michael Reinsdorf, who led the front office search. "As the new head of basketball operations, I am confident that his vision, ability to lead and experience helping build winning teams in Houston and Denver will serve him well here. I am very pleased to welcome him and his family to the City of Chicago and have him officially join our organization."
Forman was with the Bulls since 1998 and served as GM since 2009, but his run has come to an end after Chicago went 27-55 last season and 22-43 this year before the season was put on pause due to COVID-19.
When he took over as GM in 2009, the Bulls had a successful 2010-11 run, going 62-20 and earning the Eastern Conference's top seed.
However, he's made some odd trades and constructed a roster that hasn't been competitive in a few years.