April 14, 2020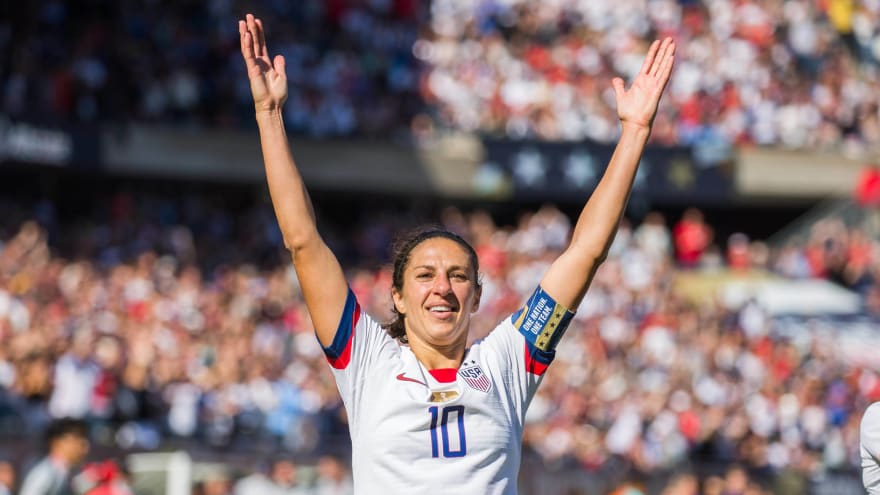 It's been just shy of a year since Carli Lloyd's World Cup heroics gave rise to the possibility of her kicking in the NFL, but time hasn't dulled her desire to give it a try.
"I've always been a kid who loves a challenge. I've never backed down from any challenge."
Carli Lloyd discusses whether we'll see her in the NFL one day.
Lloyd's problem may be timing. She still wants to take part in the Olympics, which have been pushed back to 2021. By that point, she'll be 39 years old.
Carli Lloyd has spoken out about U.S. Soccer's sexist legal arguments against her team that caused widespread outrage.
The American soccer federation argued that its women's national team did not deserve the same amount of money as the men's team because, in part, the women are not as strong or fast as the men and have less responsibility.