April 14, 2020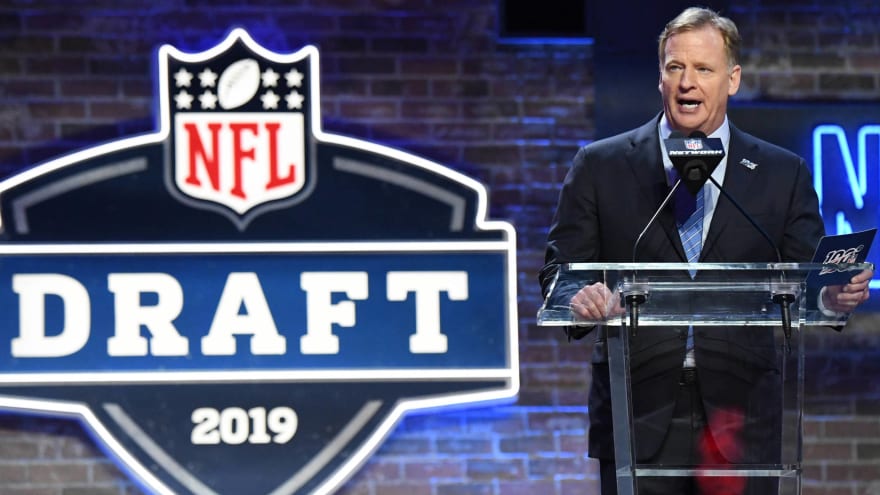 The NFL 2020 Draft will be held April 23-25 and Commissioner Roger Goodell will announce the first round from his basement in Bronxville, New York.
The entire draft will be done virtually with coaches, general managers and scouts all working from their homes due to the COVID-19 pandemic.
"The NFL is planning to play," Goodell said (link via the NFL on Instagram). "That's our hope, and that's our planning to date. … We can help our country heal. We can help bring our communities together. We can provide hope."
Goodell also stressed that public safety is paramount to the NFL. Right now, it's hard to imagine a scenario in which the NFL launches its season in September exactly as planned. Even if social distancing regulations are relaxed by local and federal regulators, the threat of a new COVID-19 wave will likely linger.
In the meantime, the NFL has drastically altered its offseason plans while mostly keeping the scheduled milestones in place. NFL executives will conduct the NFL Draft at their individual homes.
Given the restrictions teams are dealing with that have limited their abilities to scout and meet with players, an increasing fear for making costly mistakes is understandable for general managers.
Teams rely heavily on obtaining as much information as possible during the offseason and these meetings and Pro Days are crucial in the evaluation process. It's why general managers pushed for the 2020 NFL Draft to be pushed back, a request that the league quickly denied.