March 28, 2020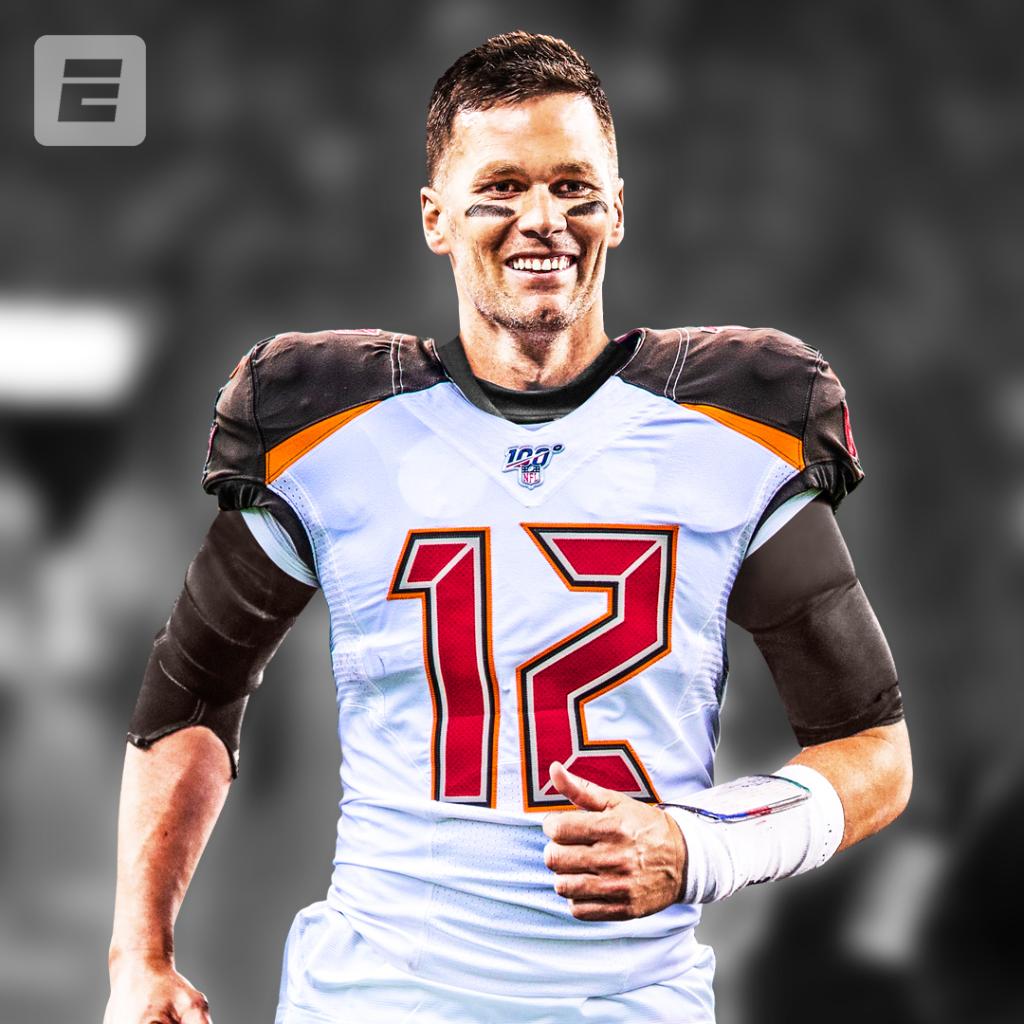 The Tampa Bay Buccaneers are feeling the effects of signing Tom Brady. And that includes media outlets heightening their expectations for the team in 2020. Ahead of the 2020 NFL Draft, Brady's signing has led Tampa Bay to be favored in 13 of their games next season.
Jordan Love is now the tough nut to crack for scouts and executives sizing up the top of the NFL draft: Will he leapfrog Oregon's Justin Herbert as the third quarterback selected? Should the Los Angeles Chargers trust his talent and take him at No. 6? Will his flaws allow him to slip to the New England Patriots at No. 23?
Appearing recently on CBS Sports Radio with Zach Gelb, Austin Ekeler addressed three different options for replacing Philip Rivers (Tom Brady, Tyrod Taylor, Cam Newton). And Ekeler made it clear that he has one requirement for whoever the quarterback will be.
"The most important thing is that you're levelheaded and willing not to treat us like lesser human beings who don't get paid as much as you," Ekeler said.
Outside of the addition of Marcus Mariota, the Las Vegas Raiders didn't make the splash at quarterback that many were expecting. Barring a surprising move, Derek Carr should be the starter for the team in 2020. However, that doesn't mean he's safe for the foreseeable future.
The Kansas City Chiefs had arguably the best offense in 2019 and they are doing everything they can to keep it intact. According to The Athletic's Nate Taylor, Kansas City is re-signing Demarcus Robinson to a one-year deal.
The Chicago Bears officially have a quarterback controversy, but they might be able to avoid that from happening if they traded one of them away.
The Dallas Cowboys have agreed to a deal with defensive tackle Dontari Poe on a deal that is worth $10.5 million over the span of two years.
The Atlanta Falcons have agreed to terms with former XFL linebacker Edmond Robinson on a one-year deal. Robinson, 28, spent one season with the Houston Roughnecks, who were a perfect 5-0 and the only undefeated team in the XFL in 2019. In those five games, Robinson had 22 tackles, two sacks and one forced fumble.
Eric Tomlinson, 27, entered the NFL undrafted in 2015 and spent the majority of his career with the Jets. He totaled 16 catches for 193 yards and a touchdown in 36 games over three seasons (2016-18). Tomlinson agreed to terms with the New York Giants, The NY Post confirmed on Saturday.
The uncle of former NFL running back Michael Pittman has passed away due to coronavirus, according to Jenna Laine of ESPN.com. Sherman Pittman was 61 years old at the time of his death. He had been in the hospital for three weeks before his passing.