March 20, 2020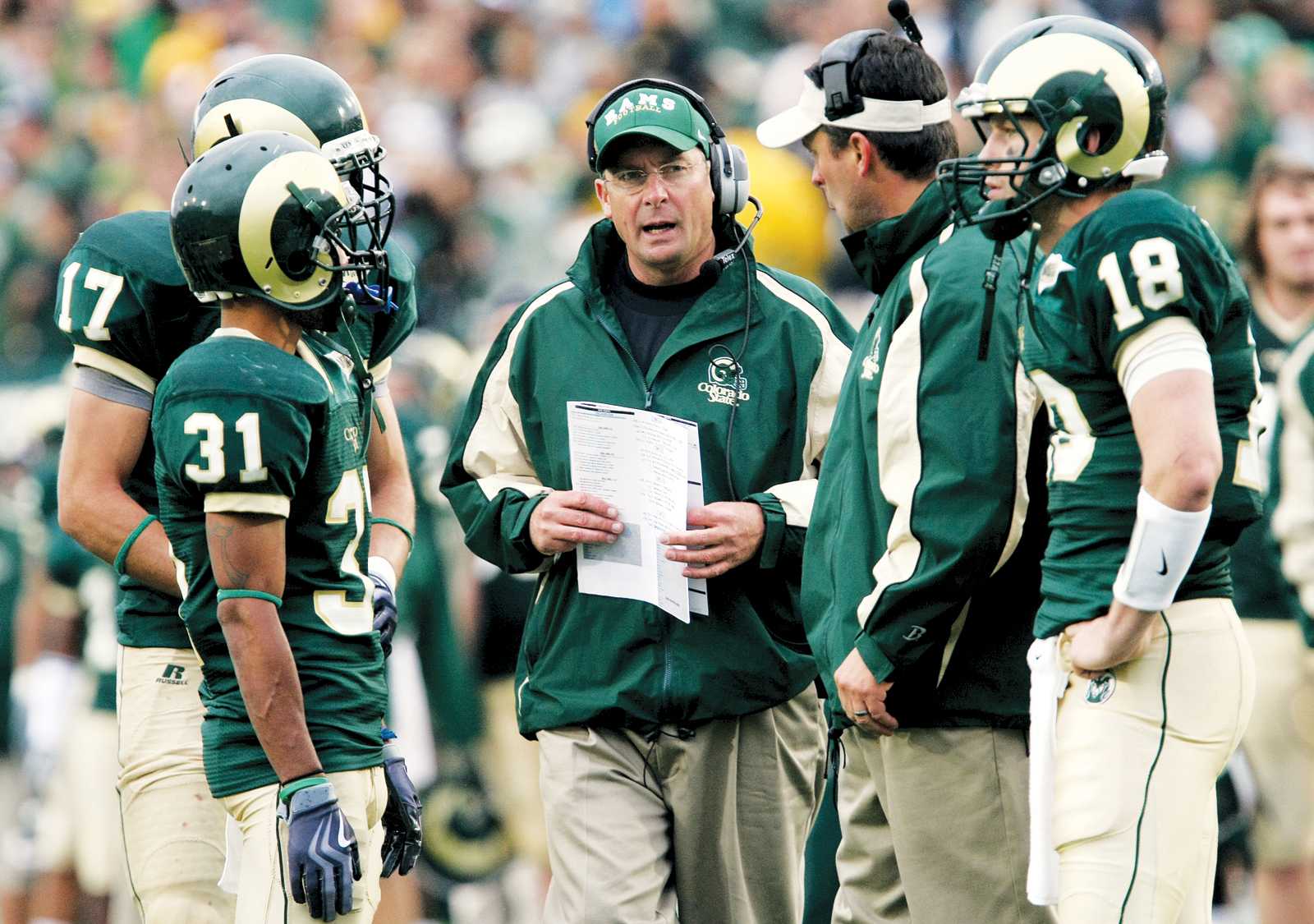 Steve Fairchild was born in Decatur, Illinois. He graduated from Patrick Henry High School in San Diego, CA in 1976. Steve is a 1981 graduate of Colorado State, where he spent three seasons as a quarterback and earned All-WAC second-team honors behind BYU's Jim McMahon. He also excelled in the classroom at Colorado State, earning first-team academic all-conference honors, the Merill Gheen Award for athletic and academic achievement and the NCAA District Athletic Achievement Award. He earned a Bachelor of Arts in economics from Colorado State and later a Master of Education from Azusa Pacific in 1983.
Steve initially attended and played football for San Diego Mesa College, where he was named an All-American. In 1978, he transferred to Colorado State University, where he played quarterback until 1980. He split playing time with Keith Lee for his first two seasons, and was red-shirted in 1979. In his final year playing with the team, he was the full-time starter and scored 15 touchdowns while throwing for 2,573 yards. Steve graduated from Colorado State University in 1980 with a degree in economics.
After graduating from CSU, Steve returned to San Diego Mesa Community College where he held the head coaching job for several years. From 1986 through 1993, Steve held assistant coaching jobs at University of New Mexico and at San Diego State University. In 1993, he returned to Colorado State University, where he served as quarterbacks' coach until 1996, after which he was promoted to offensive coordinator. During his time as an assistant coach at Colorado State, the team won a total of five conference titles. In January 2013, he was hired by Mike London at the University of Virginia as offensive coordinator and quarterbacks' coach.
In 2001, Steve was hired by the Buffalo Bills to serve as running backs' coach. He left for the St. Louis Rams in 2003 where he served as an assistant offensive coordinator for three seasons, before returning to the Bills in 2006 for a season-and-a-half as the offensive coordinator. He returned to the NFL in 2012 and was with the San Diego Chargers as Senior Offensive Assistant/Special Assignments before moving to the University of Virginia in January 2013.
Steve now runs a year-round quarterback training program for all ages. Steve works with youth football quarterback training, high school quarterback training, college quarterback training, combine preparation and off-season NFL quarterback training.
Steve also concentrates on classroom and video quarterback sessions to improve football IQ. He gives expert quarterback training internationally, nationally and in the state of Colorado.
Steve's goals are to help quarterbacks achieve their full potential, help quarterbacks understand how to train properly, help quarterbacks develop the proper fundamentals and techniques to succeed, help develop quarterbacks work ethic, character, and knowledge.