March 18, 2020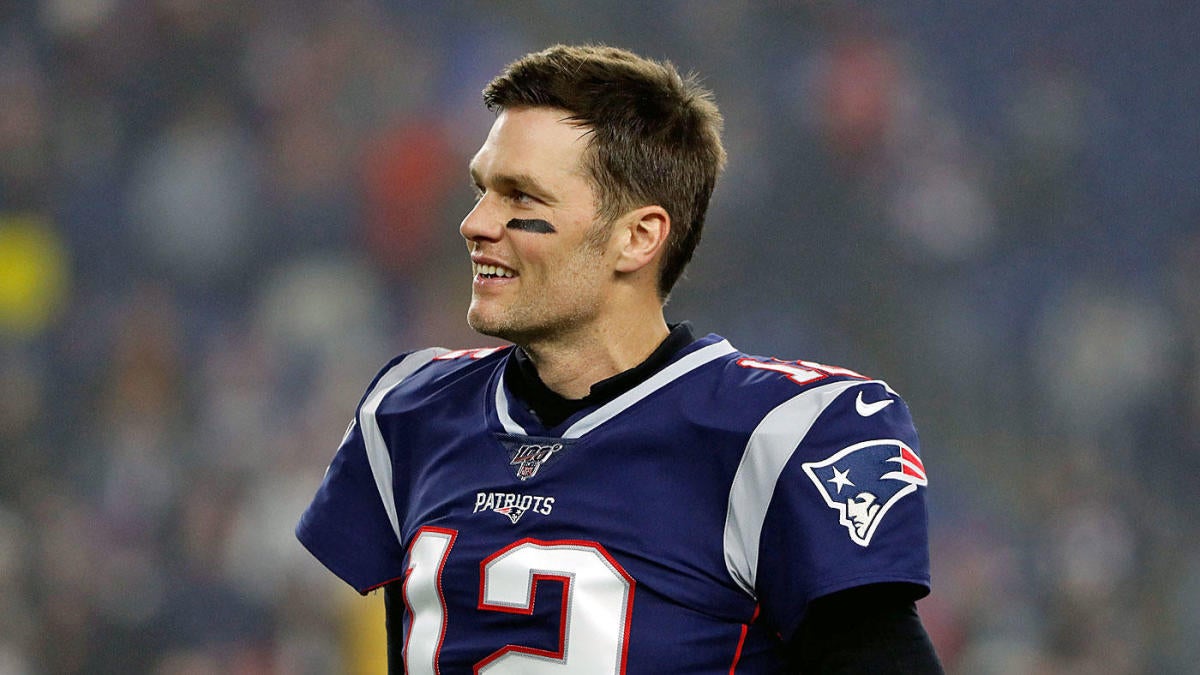 Tom Brady settled on the Tampa Bay Buccaneers as his new team that the quarterback might push for wide receiver Antonio Brown to join him for the 2020 season and there's still chatter to that effect now that Brady has agreed to terms with the Bucs. NFL Media reports that teams that spoke with Brady in recent days are under the impression that he wants Brown as part of his offense this year.
The New England Patriots had had the most stable QB situation in the NFL since Tom Brady entered the league in 2000. In the last 20 seasons, New England has started just five different quarterbacks, the fewest of any NFL franchise.
The tampering period opened on Monday at noon ET and the league year will start on Wednesday at 4:00 p.m. ET. But the free-agency process will consist of some significant limitations. A memo sent by the NFL's Management Council to all teams on Monday broadly prohibits visits from or visits to free agents, including their own, until further notice.
Hall of Fame wide receiver Michael Irvin relayed this morning on ESPN a discussion that DeAndre Hopkins told him he had with Bill O'Brien. According to  Hopkins, O'Brien sat Hopkins down to talk to him about life and brought up Aaron Hernandez, who played for O'Brien in New England and was later convicted of murder.
The Philadelphia Eagles also talked to the Texans but decided against trading for Hopkins, based both on what the Texans were asking for and what Hopkins wanted in a new contract.
According to Jonathan Jones of CBSSports.com, the Carolina Panthers have discussed a possible trade of quarterback Cam Newton to the Chicago Bears. If they were willing to trust an independent doctor, and Newton has recovered from shoulder and foot problems, they'd have a relative bargain at $18.6 million for the year, and an obvious upgrade over Mitchell Trubisky.
Jadeveon Clowney heads into free agency this afternoon hoping some team comes along with a better offer than he's heard so far. That's the word from Mike Garafolo of NFL Network who reports that Clowney, the defensive end/outside linebacker who played for the Seahawks last year, hasn't seen an offer to his liking.
The Dallas Cowboys and free-agent wide receiver Emmanuel Sanders share a mutual interest, sources told Jane Slater of NFL Network. Sanders split last season between the Denver Broncos and the San Francisco 49ers. The 33-year-old racked up 66 catches for 869 yards and five touchdowns in 16 games.
The Detroit Lions have addressed a big need with an even bigger body, agreeing to a two-year deal with 345-pound nose tackle Danny Shelton. According to ESPN, the contract is worth $8 million.
The Miami Dolphins have landed the New England Patriots starting center Ted Karras who will come to the Dolphins on a one-year, $4MM deal, as Barry Jackson of the Miami Herald.
The New England Patriots have traded defensive back Duron Harmon to the Detroit Lions, according to Ian Rapoport of NFL.com.
Denver Broncos general manager John Elway settled on Jeff Driskel as Drew Lock backup, agreeing to terms with the 26-year-old Tuesday night. The signing is expected to become official Wednesday afternoon, spelling the end of Joe Flacco's one-year stay in Denver.