March 17, 2020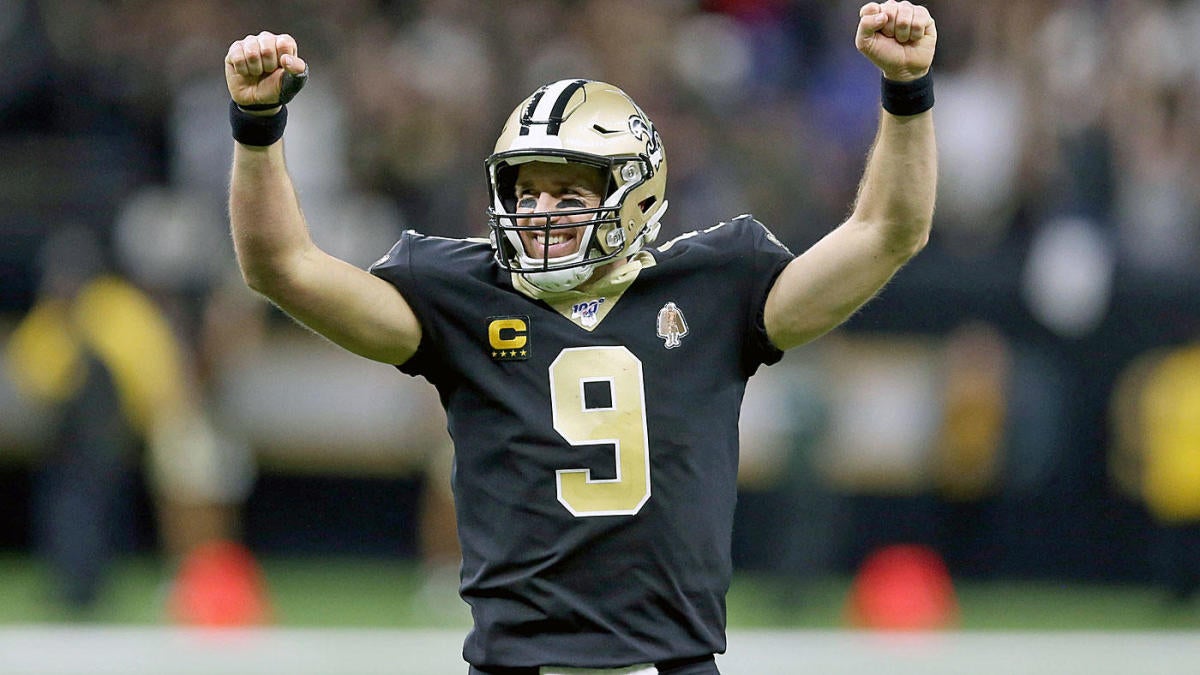 Tom Brady said goodbye to the New England Patriots in a series of posts on Instagram on Tuesday, ending his 20-year run with the only NFL team he has ever known.
Brady did not say which team he will sign with for the 2020 season, but he did indicate he was leaving. He officially hits the league's open market Wednesday but could reach agreement with another team Tuesday, when players and clubs can negotiate deals.
Drew Brees has agreed to a two-year deal with the New Orleans Saints that is worth approximately $50 million, sources told ESPN on Tuesday. The $25 million per year is the same value as the previous deal he signed with the Saints in 2018. The deal is even more team-friendly than last time, considering the inflation of quarterback salaries since then. The NFL's all-time leader in passing yards and touchdown passes was scheduled to become an unrestricted free agent on Wednesday. But as promised, he didn't even test the open market heading into his 20th NFL season.
Free-agent quarterback Teddy Bridgewater is discussing a three-year deal worth around $60 million with the Carolina Panthers, and the two sides should have a contract finalized by Wednesday, ESPN's Chris Mortsensen reports.
According to Bleacher Report's Matt Miller, the Indianapolis Colts signing Los Angeles Chargers free agent quarterback Philip Rivers is "all but done"—meaning things could be finalized shortly.
While the Carolina Panthers say they gave Cam Newton permission to seek a trade on Tuesday, the quarterback says he was forced into the situation. After the team posted its announcement on social media, Newton responded to a post on Instagram, saying: "Stop with the word play. I never asked for it. There is no dodging this one. I love the Panthers to death and will always love you guys. Please do not try and play me or manipulate the narrative and act like I wanted this. You forced me into this. Love"
Stefon Diggs is headed to the Buffalo Bills in a trade intended to boost quarterback Josh Allen's development. Buffalo is set to acquire the big-play receiver and a seventh-round draft pick from the Minnesota Vikings in exchange for four draft picks. The Bills agreed to give up their first-round selection this year (22nd overall) and three other picks to land a fifth-year player who has topped 1,000 yards receiving in each of the past two seasons.
The Chicago Bears have made their big splash of free agency by agreeing to a five-year, $70 million deal with Cowboys pass rusher Robert Quinn, ESPN reported. That almost certainly means they are releasing outside linebacker Leonard Floyd and getting out of his $13.2 million option for 2020.
The Las Vegas Raiders might well have improved their defense in every facet with one signing on Tuesday. Former Rams linebacker Cory Littleton and the Raiders have agreed to a three-year deal worth $36 million, NFL Network Insider Ian Rapoport reported.
The NFL has barred in-person interviews with free agents and is requiring local physical examinations for them rather than team-conducted exams. In a memo sent to the 32 franchises on Monday, the league banned travel by team personnel to meet with free agents as well as those players traveling to a team's facility.