March 11, 2020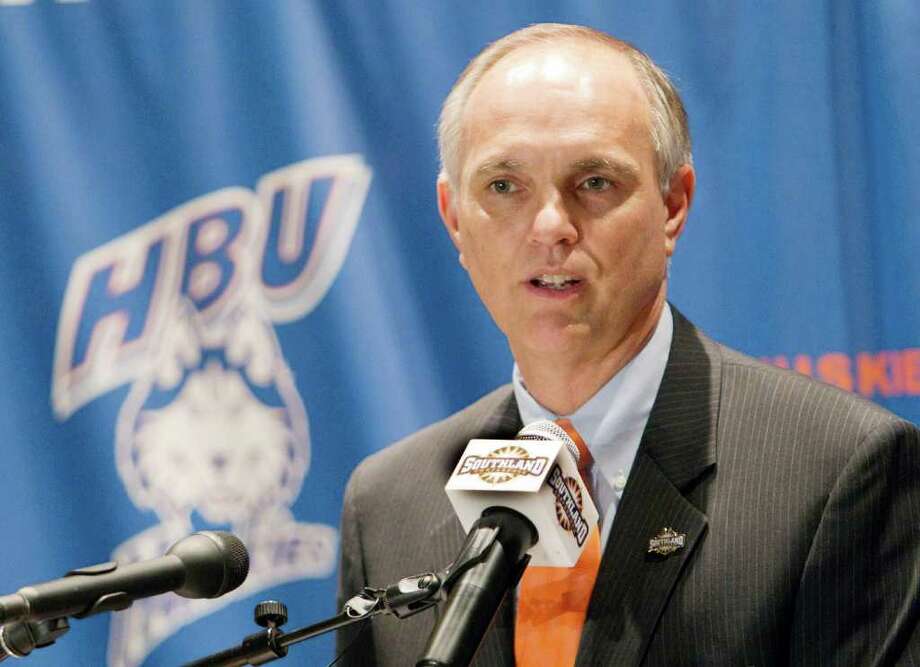 Steve Moniaci was named HBU's fourth Director of Athletics on Feb. 1, 2010, after serving as interim director since May 2009.  In his role, he oversees the day-to-day operations of the athletic department and its 17 NCAA Division I sport programs. He came to HBU in January of 2007 as the associate director of athletics, after 26 years across town at Rice University.
During his seven-plus years as director of athletics, HBU has successfully transitioned back to NCAA Division I membership status, joined the Southland Conference, and started a football program, which competes in the Football Championship Subdivision (FCS). Moniaci was pivotal in the construction of HBU's new 5,000-seat on-campus football venue, Husky Stadium, which debuted on Sept. 6, 2014, as HBU hosted McMurry in the season opener.
In their first four seasons in the Southland, the Huskies have won four conference championships. Women's soccer claimed tournament titles in 2014 and 2016, baseball captured a tournament crown in 2015 and women's golf won the conference championship in 2017. HBU also won back-to-back Southland Conference Institutional Academic Performance Awards in 2016 and 2017.
As members of the Great West Conference, HBU won four-straight women's golf titles and also won championships in volleyball, women's soccer, indoor track and field, softball and baseball. The men's golf team, competing in the America Sky Conference, won a pair of league titles and advanced to the 2013 NCAA Championships.
He began his tenure at Rice as the executive director for the Owl Club and director of athletic promotions. He was elevated to assistant athletic director in charge of operations in 1985, associate athletic director in 1997 and rose to the position of senior associate athletic director in 2001, a position he held until 2006.
Moniaci was the administrator at Rice directly responsible for volleyball, baseball, tennis, golf and women's soccer. During his tenure with the Owls, he played an integral role in the success of the baseball team's 11 conference championships, five College World Series appearances, including the 2003 NCAA National Championship, and the expansion of Reckling Park, which is consistently rated as one of the country's top collegiate baseball venues.
Moniaci graduated summa cum laude with a bachelor's degree in physical education and a minor in mathematics from Ball State University. He went on to attain his Master's degree in education with an emphasis in athletic administration from Ohio University.
He and his wife, Cathy, have two daughters, Alyssa and Andrea.