March 6, 2020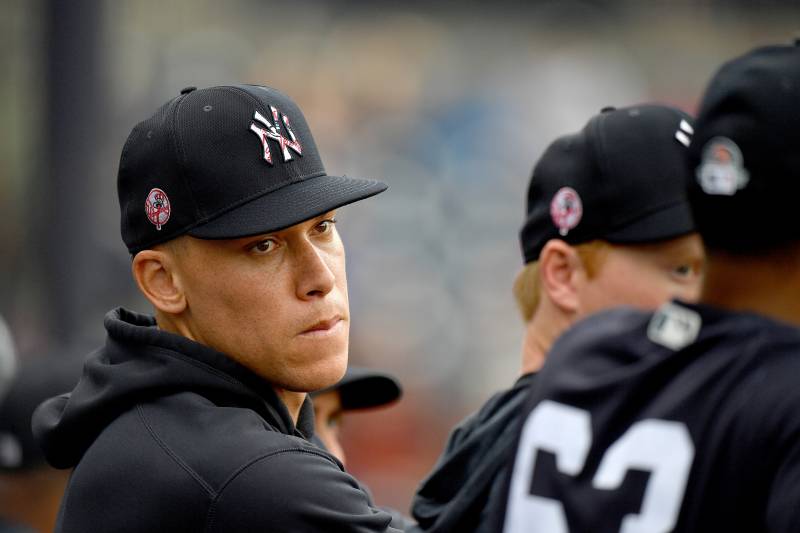 New York Yankees outfielder Aaron Judge was diagnosed with a stress fracture in his first right rib, manager Aaron Boone told reporters on Friday.
The team is opting for two full weeks of rest, but surgery is not completely out as an option just yet.
The news comes just a day after Judge told reporters he was hopeful of playing on Opening Day. It's likely that this injury will keep him out of the lineup for the start of the regular season. In the meantime, the Yankees will have to rely on Clint Frazier, Mike Tauchman and Brett Gardner for their starting outfield.
It's another unfortunate blow to one of the game's most impressive hitters. The Yankees spent most of spring training working to get Judge healthy after he reported to camp with soreness in his shoulder. After MRIs came back negative at the end of February, New York slowed down his rehab as it looked for the cause.
Boone referenced Judge's diving attempt to catch a fly ball back in September 2019, where he jammed his right shoulder into the turf field at Angel Stadium, as the possible cause for the rib fracture. It was not diagnosed at the time of his dive, and Judge continued to play in remainder of regular season and the playoffs.
"It's probably an injury that dates back to September [2019] when he dove — we, think. It shows signs of healing so we're going to give it the next couple of weeks and then we'll re-test to show how much healing is going on with that rib, when we do the CT scan again."
Judge may be one of the most irreplaceable presences in baseball. He's crushed 110 home runs in 396 games since joining the Yankees and led the league in 2017 with 52.
Boone refused to say Judge would not be ready for Opening Day, on March 26 in Baltimore. If surgery is required, however, it could force him to miss a huge chunk of the season.