March 2, 2020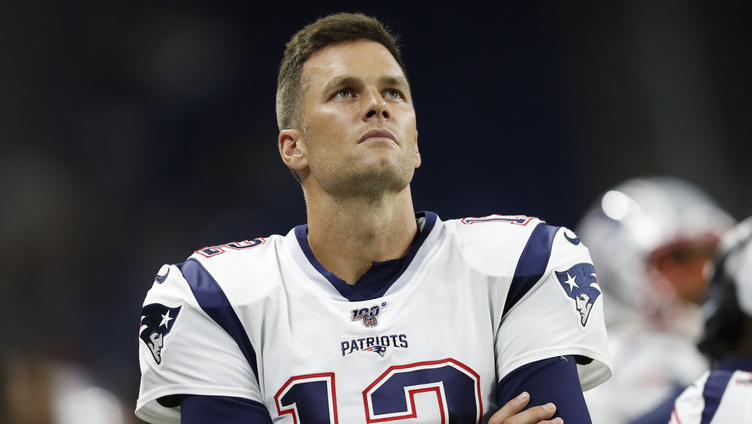 Free-agent quarterback Tom Brady has understandably created a lot of rumors. It seems like almost every team is interested in him. And that's led to people linking him to basically every team. That includes the Tennessee Titans. And they've gotten a little bit of a push in the "rumors" department due to a recent situation.
That situation saw what Vrabel on FaceTime with Brady at a college basketball game was supposedly.
As you would expect, that's made a lot of people wonder about what exactly is going on between the quarterback and the Titans. Could they be working out a deal or something? Or was it just a normal conversation?
Free agent quarterback Philip Rivers and the Indianapolis Colts have "mutual interest" in each other for 2020, NFL Network reported.
"It's safe to say it is not really a secret here in Indianapolis that the organization is expected to make a run at him," Ian Rapoport said on "NFL Total Access."
Rivers spent the whole of his 16-year NFL career with the San Diego/Los Angeles Chargers, but the team is parting ways with the veteran when his contract officially expires at the start of the new league year, March 18. Rivers, 38, told the Los Angeles Times last month that if he keeps playing, he doesn't see himself playing longer than two more seasons.
The Philadelphia Eagles hunt for a pass rusher this offseason either took a big blow on Monday or the cost just went up.
According to ESPN, the Jacksonville Jaguars will be placing their franchise tag on defensive end Yannick Ngakoue, a move they will make to either keep him in 2020 or to trade him.
Ngakoue quickly issued a response to the report, tweeting the following:
"The Jaguars are aware I no longer have interest in signing a long-term contract in Jacksonville.  Duval, I love you and gave you guys everything I got.  I'm thankful for the journey and look forward to continuing my career elsewhere. -91"
Ngakoue likely would have commanded the top contract on the free agent market among pass rushers, given his age, consistent production and lack of injury injury. Ngakoue has totaled at least eight sacks in each of his four seasons with the Jaguars and finished with 12.5 in 2017.
The Denver Broncos are facing a veritable exodus of homegrown talent this year, and arguably the unit poised to be hit the hardest is the defensive line. Denver has four D-line starters from last season hitting free agency, one of whom we know for sure won't be back.
The NFL Scouting Combine might be a major stop on the pre-draft trail, but it's also a summit of sorts for GMs and player agents the league over. Since the Combine comes a few weeks before NFL free agency opens, buzz on which teams are interested in which players begins to matriculate out of Indianapolis.
No more guessing games for Falcons fans. It is reportedly supposed to be made official as early as next week that the Falcons will take on the Denver Broncos in London this upcoming season.
Denver 7's Tony Renck reported that the game is likely to take place in early October. This means the Falcons will have a bye week in between Week 5 to Week 9.
The Falcons will lose a true home game for their 2020 schedule, but this opportunity will allow them the share American football and their brand with those internationally. Although it's not official yet, look for this news to be confirmed during the week.
At the end of November it was announced that the Atlanta Falcons will play a home game internationally during for the 2020 season. In early February Falcons owner, Arthur Blank told TalkSport.com that he hear the game would be played in London against the Denver.
2019 was obviously a bizarre season for the Cleveland Browns.
Rashard Higgins was right in the mix of the oddities as he finished the season with only four receptions and one touchdown.
His lack of production was one of the many mysteries from the year.
He dealt with a knee injury early in the season, only to return to full health and be limited by Freddie Kitchens.
That meant being kept on the sidelines and even being listed as inactive when healthy.
Higgins is now a free agent and may want a fresh start somewhere else after being held back last season.
Mary Kay Cabot of Cleveland.com reported that the team met with Higgins' agent and wants to keep him around.
The receiver will still test the market to see what he can earn in free agency.
Letting Higgins walk without a proper offer would be a mistake for a Browns team looking to keep some sort of consistency on offense.
The proposed CBA, as revised by the NFL on Tuesday, stops tying a so-called "media kicker" to the 17th game. However, the proposed CBA still includes a broader media kicker tied to all TV money from what would be 272 total regular-season games.
The summary sent by the NFL Players Association to all players explains that the player' share bumps from 48 percent of revenue to 48.5 percent if the league secures a 60-percent increase in TV revenue. If TV revenue grows by more than 120 percent, the percentage jumps to 48.8 percent.
For the past few years, the NFL Players Association has been squirreling away cash in the event of a work stoppage in 2021. Chargers center
claims that he and other veterans will be creating a separate strike fund to help players get through a season without football.
"We are in the process of drawing up another fund to help in the wake of this 2021 strike," Pouncey said on Instagram. "I myself @mikepouncey and @russellokung are all putting up 250k apiece along with a lot of other vet players stay tuned!!"
This follows a recent video from Mike Pouncey, whose choice of language was far from identical to his identical twice Maurkice. In Mike's video, he provided that all players will be taken care of during a 2021 strike.
The New England Patriots might find themselves in unchartered territory once free agency opens up around the NFL on March 18.
Six-time Super Bowl champion Tom Brady could depart for another NFL city after spending the past two decades in New England.
If so, Bill Belichick and Co. will have to add another veteran starter to the mix.