February 28, 2020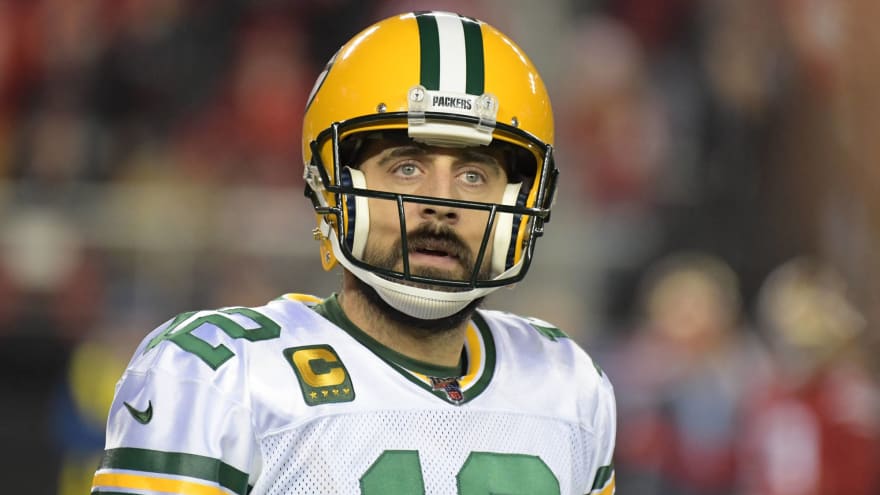 The NFL's proposed collective bargaining agreement has been passed on to the players for a full vote, but several of those players have made it clear they're opposed to the deal.
Green Bay Packers quarterback Aaron Rodgers has been one of the major dissenters in discussions about the current plan and posted a statement to Twitter on Wednesday outlining some of his objections.
Rodgers feels the 17-game schedule was essentially forced on players and argues the league has not compensated players for that extra game by adding more offseason recovery time.
Dwyane Wade would like to be abundantly clear: He's not pivoting to rap now that he's retired, despite dropping "Season Ticket Holder" today, a new single that also features Rick Ross, Raphael Saadiq, and Heat lifer Udonis Haslem.
It's about to be a busy weekend for Wade, whose jersey is being retired at American Airlines Arena on February 22, followed by the debut of his ESPN documentary, Life Unexpected, on February 23. "Season Ticket Holder" is the appetizer, serving as a shout-out to both Miami and Wade's prolific NBA accolades.
Tennis star Maria Sharapova announced her retirement in an exclusive essay for Vogue and Vanity Fair. Sharapova, 32, won five Grand Slams and was Forbes' highest-paid female athlete for 11 straight years, but injuries and a suspension for using a banned substance have kept her off the courts for large chunks of the past four years. Her career earnings of $325 million from prize money, endorsements and appearances rank second all-time among women, behind her longtime adversary Serena Williams ($350 million).
There is a new three-batter minimum rule for relief pitchers that's coming to a big-league ballpark near you this regular season. It's a pace of game adjustment that's been a long-time coming, what with eight-man bullpens and starters who can't get through the sixth inning, turning the last few innings of a baseball game into the final sluggish clicks of a professional basketball game.
The National Hockey League's (NHL) Anaheim Ducks have extended their naming rights agreement with automotive firm Honda for the next ten years. The arrangement, which sees the team's home referred to as the Honda Center, will now continue until at least 2031. The new deal adds to the pair's existing 15-year partnership, which began in 2006.
Minute Media raises $40M more for its user-generated, syndication-based sports publishing platform. Minute Media believes that it has found a way to keep users attention with a platform that brings in user-generated content across a number of its own mostly-sports-based media properties, built organically and by way of acquisition, which it then syndicates to third-party publishing partners.
ESPN Digital kicked off the new year setting a sports category record 117.4 million unique visitors, up +19% YOY. It also captured 5.9 billion total minutes, up +9% YOY, for its best January on record. ESPN has maintained its lead as the No. 1 U.S. sports property for monthly unique visitors for the 23rd month in a row.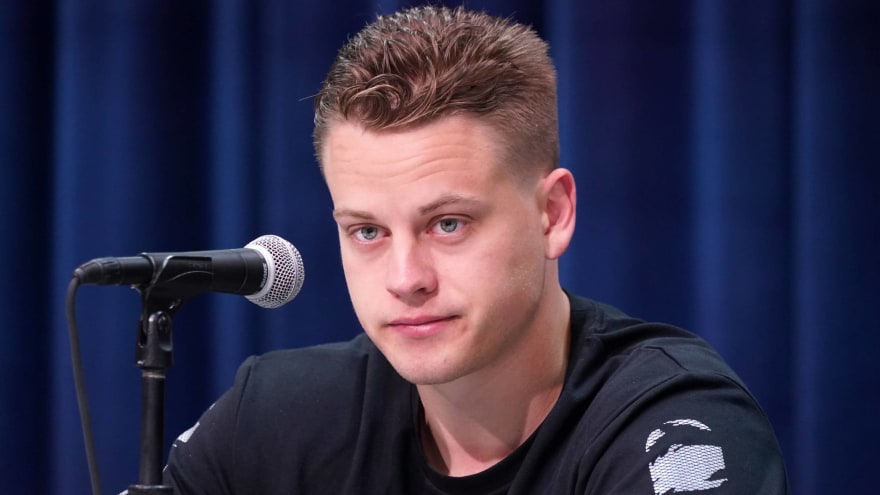 LSU QB Joe Burrow met with the Cincinnati Bengals at the NFL Scouting Combine in Indianapolis on Wednesday. The Bengals' official team website wrote about the meeting and said in their article that one club official "said it was the best interview he had ever attended."
Bengals offensive coordinator Brian Callahan praised Burrow, saying that the former LSU quarterback's mental side and preparation are two big strengths.
"Based on what I've seen and everything I've heard about (Burrow), it's just their mental makeup. Very similar. They don't put themselves in that position without being wired the right way. Their preparation habits. Peyton (Manning) was notoriously one of the best at preparation and (Matthew) Stafford quietly is right there with him," Callahan told the site.
FanDuel's founders and more than 100 former employees say the company's board of directors and private-equity investors intentionally undervalued the sports-betting operator to shut them out of an acquisition deal, according to a lawsuit filed Tuesday.
FanDuel, the fantasy-sports giant now pursuing the growing U.S. sports-betting market, merged with the U.S. operations of Dublin-based gambling operator Paddy Power Betfair PLC in 2018 to create FanDuel Group. Paddy Power was later renamed Flutter Entertainment PLC.
Last year's Big3 championship game averaged a 0.48 rating and 674,000 viewers on CBS, down 31% in ratings and 33% in viewership following a 0.7 rating and 1 million viewers for the 2018 championship game on Fox.
"CBS Sports was a remarkable partner for the BIG3 last season as we were able to take the league to a whole new level and reach new fans globally, utilizing CBS' unmatched broadcast team and production, and we're thrilled to bring the BIG3 back to their airwaves in 2020," said BIG3 co-founder Ice Cube.
Parent company Liberty Media reported on Wednesday that the Atlanta Braves finished out 2019 with a record $476 million in total revenue, which is up 8% from 2018 when they brought in $442 million. The Braves earned $438 million in baseball revenue last year with the other $38 million coming from development revenue.
William Hill today filed its full-year 2019 results, including a record $2.5 billion in stakes handled by the US sports betting business. The operator hailed "material progress" toward its US ambitions of "growing a business of scale" in summarizing its results.
Hills claimed to take one out of every four bets placed in the US. However, much of that figure is driven by its existing Nevada business. The expansion business has a 20% market share, and that falls to 9% of online and mobile. The expansion business also posted operating losses of $33.2 million.