February 9, 2020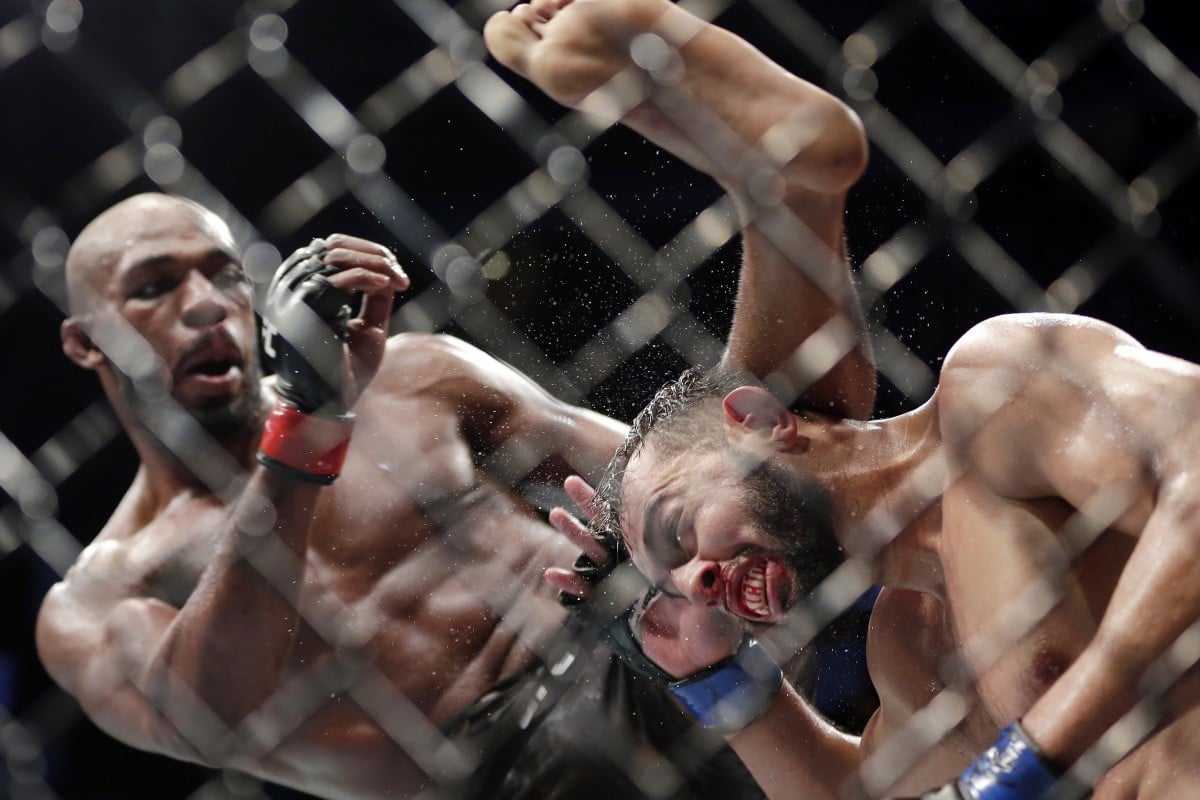 Jon Jones pulled off another record-setting victory Saturday night. Jones beat Dominick Reyes by unanimous decision (48-47, 48-47, 49-46) to retain the UFC light heavyweight title in the co-main event of UFC 247.
The crowd at Toyota Center rained down boos when the result was read. The bell was rung at the end of the fifth round and each man raised his arms, thinking he had won.
The scores differed for all three judges. Per the Texas Department of Licensing and Regulation, judge Marcos Rosales had Jones winning the second, fourth and fifth rounds. Judge Joe Solis had Jones winning the second, third, fourth and fifth. And judge Chris Lee had Jones winning the third, fourth and fifth.
In 22 career fights, this was the first time that Jones had been outstruck by an opponent. Reyes landed 116 significant strikes to Jones' 104. Reyes' mark is the most by a Jones opponent.
UFC president Dana White admitted afterwards he had Reyes winning 3-1 against Jones going into the fifth and feels "The Devastator" deserves another shot at the belt.
He said: "Do I think he deserves the rematch? Sure, he does but we'll see what happens.
"Here's the other thing. Say what you want about Jon Jones, Jon Jones wins fights. It's not like there's this landslide.
"I've been hearing this all night. 'Jon Jones won the fight, it was a draw, Reyes won the fight.' It's all over the map.
"It all depends on the way you judge a fight and it doesn't f*****g we're not judges. One thing I do know is both guys are tough as nails, man.
"The shots that both these guys took tonight to the body, legs, head. Phenomenal fight between two phenomenal athletes. Say what you want about Jon Jones — Jon Jones wins fights."