February 7, 2020
One Big Thing: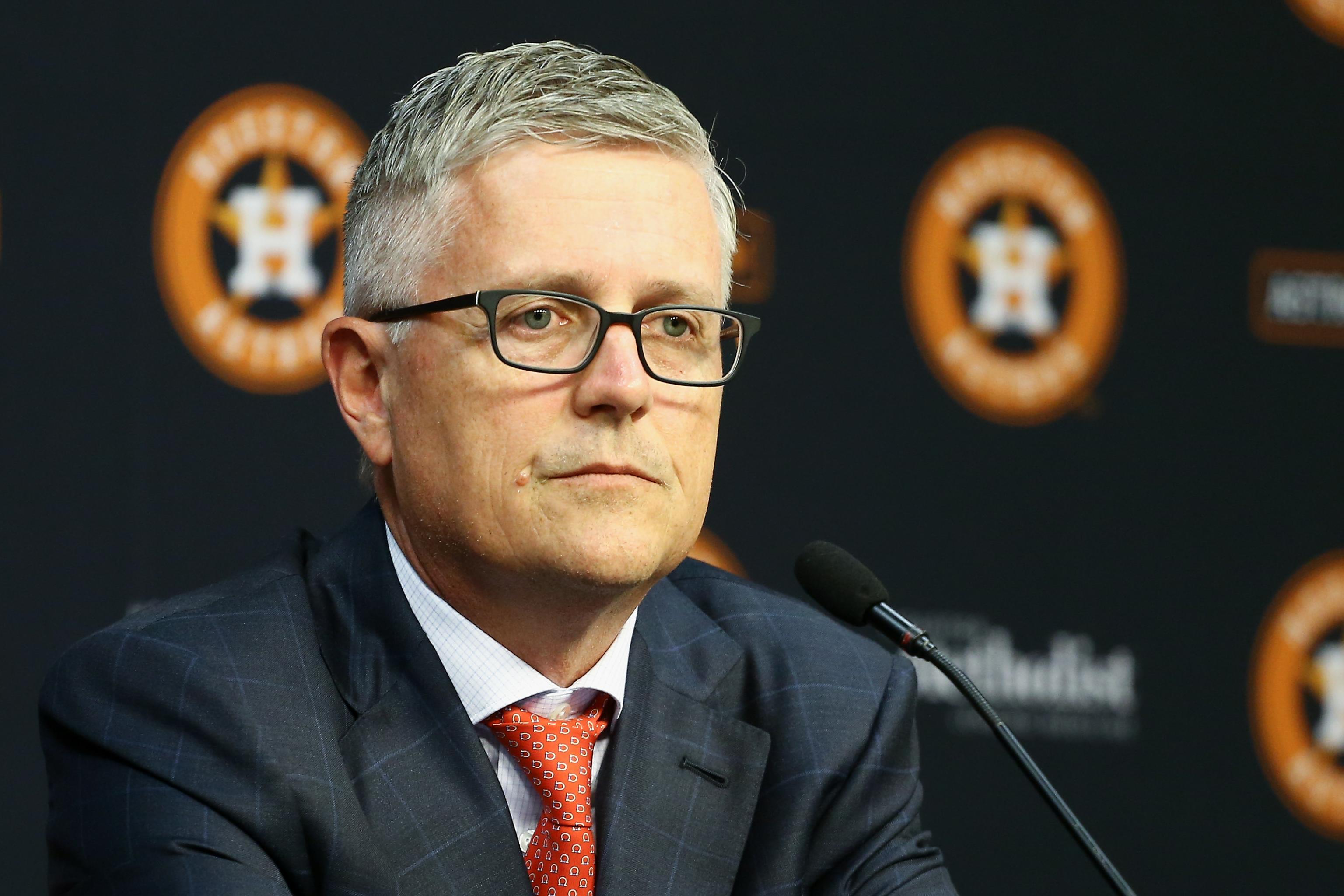 The Houston Astros' front office laid the groundwork for the team's electronic sign-stealing ploys via a program dubbed "Codebreaker" that was introduced by an intern in the organization in September 2016.
The Excel-based application designed to decode opposing catchers' signs was used throughout the 2017 season and for part of 2018 by Astros baseball operations employees and video room staffers both at home and on the road.
Staffers would log the catcher's signs and subsequent pitches into a spreadsheet and "Codebreaker" would determine how the signs related to different pitches.
Ex-Astros general manager Jeff Luhnow told MLB investigators that he remembers the intern's PowerPoint slide about "Codebreaker," but said he thought it would be used to legally decipher signs from previous games.
Director of advance information, Tom Koch-Weser, also alleges Luhnow knew about the system. Koch-Weser told MLB that the former GM would occasionally go to the Astros' video room during road games and make comments like, "You guys Codebreaking?"
On This Day:
1893 Vanderbilt University claims it participated in the first organised intercollegiate basketball game at the Nashville YMCA Gymnasium; Vanderbilt beats YMCA, 9-3
1908 Connie Mack sells hurler Rube Waddell to St Louis Browns for $5,000
1914 Charlie Chaplin debuts silent film character The Tramp in "Kid Auto Races at Venice"
1942 1st indoor 15′ pole vault (Cornelius Warmerdam 15′ 3/8″)
1949 Joe DiMaggio becomes 1st $100,000 a year baseball player for the New York Yankees
1976 Toronto center Darryl Sittler sets NHL record with 10 points in a Maple Leafs' 11-4 win over Boston at Maple Leaf Gardens; 6 goals, 4 assists
1988 38th NBA All-Star Game, Chicago Stadium: East beats West, 138-133; MVP: Michael Jordan, Chicago Bulls
1989 40th NHL All-Star Game, Northlands Coliseum, Edmonton: Campbell Conference beats Wales Conference, 9-5; MVP: Wayne Gretzky, LA Kings
1991 Bob Knight, Larry O'Brien, Tiny Archibald, Dave Cowens, Harry Gallatin & Larry Fleisher elected to NBA Hall of Fame
1992 Mike Tyson testifies in his rape trial
2010 Super Bowl XLIV, Sun Life Stadium, Miami Gardens, Miami, FL; New Orleans Saints beat Indianapolis Colts, 31-17; MVP: Drew Brees, New Orleans, QB
2014 XXII Winter Olympic Games open in Sochi, Russia
What's New:
The XFL Is Back: How Excited Are You? Piplsay
Betting Companies Embrace XFL Opportunity Despite Uncertainty PAT EVANS | Front Office Sports
MLS, MLSPA agree on new CBA to run through 2024 season MLS.com
NHL's Puck And Player Tracking Technology Tested In All-Star Game; Set To Be Up And Running For Playoffs Simon Ogus | Forbes
Ads invade Byte with a campaign from Nike John Fingas | Engadget
Nike, Adidas Say Coronavirus Will Hurt Business in China Eben Novy-Williams | Bloomberg
Gaming's biggest names are ditching Twitch for $10 million contracts Shannon Liao | CNN Business
Who's Got Next? Five States That Could Legalize Sports Betting In 2020 Matthew Kredell | Legal Sports Report
Did You Know:
Did you know before the year 1850 golf balls were made of leather and were stuffed with feathers