February 7, 2020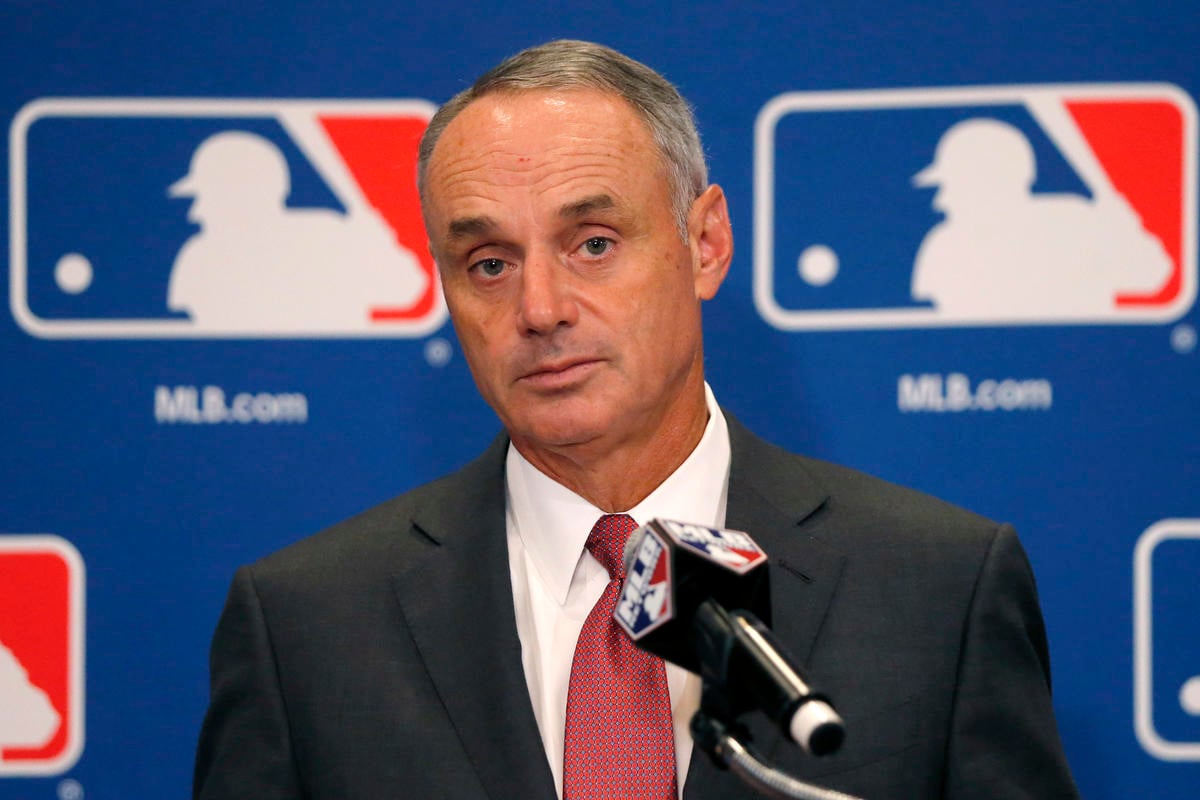 Major League Baseball intends to impose new limits on what live video is available to teams, and Commissioner Rob Manfred hopes to complete his investigation into alleged electronic sign stealing by the Boston Red Sox before spring training camps open next week.
The ongoing issue has already led to a set of significant penalties for the Houston Astros. The Boston Red Sox are currently under investigation for similar alleged rules violations, and the matter has already cost manager Alex Cora his job, as well as that of former New York Mets manager Carlos Beltrán. 
The Red Sox are already reeling as they have yet to fill Cora's role, and are now also facing sizable public relations issues amid a proposed trade of former Most Valuable Player Mookie Betts to the Los Angeles Dodgers that would cut the club's payroll obligations.
"I think you should assume that before the season starts we will have new guidelines with respect to the use of video equipment," Manfred said Thursday after an owners meeting. "I think we have too much video available in real time right now."
Manfred also said he is seeking greater clarity for national baseball broadcasters who also have baseball operations roles with individual teams. Jessica Mendoza, who works for both the New York Mets and ESPN, and Pedro Martinez, employed by both Turner Sports and the Boston Red Sox, each criticized MLB pitcher Mike Fiers, who was a key figure in exposing the components of the electronic sign-stealing scandal.