January 28, 2020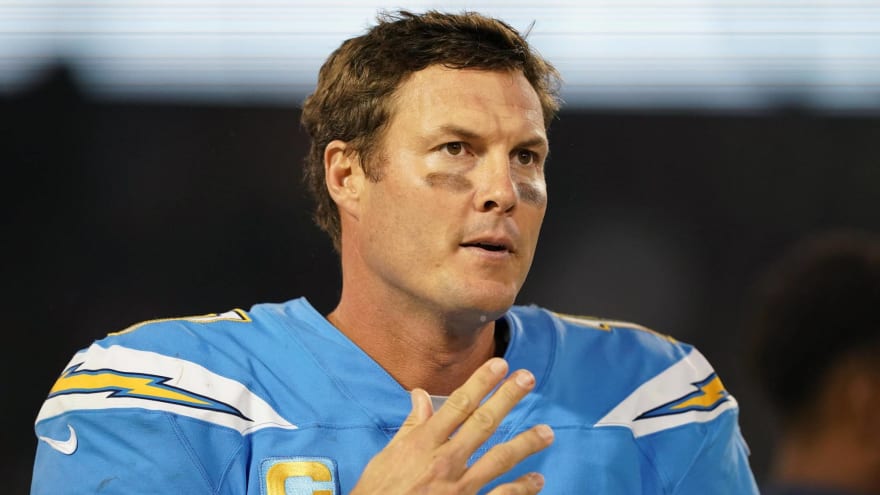 After spending the last 16 years as part of the Los Angeles Chargers, QB Philip Rivers is moving his family to Florida. Rivers realized after the final game of the regular season that his time may be up with the Chargers and made it clear he will continue to play even if he wasn't coming back.
Rivers played 228 games for the franchise between 2004 and 2019, completing 4,908 of his 7,591 pass attempts (64.7 percent) for a franchise-record 59,271 yards with 397 TDs and 198 interceptions.
The Chargers had a record of 123-101 with Rivers at QB. He's started 224 consecutive games since the start of the 2006 season.
This past season, the 38-year-old showed his age in 2019, throwing 20 interceptions, fumbling the ball eight times and the team fell to 5-11.
The Tampa Bay Buccaneers were mentioned as a viable landing spot for Rivers. He would be a perfect fit in a Bruce Arians offense, and the Bucs have some of the best playmakers in the league.
Chargers coaches have recently returned to the team facility, and they will sit down with GM Tom Telesco to determine how they want to move forward. The Chargers could simply make no effort to re-sign Rivers and instead opt to start with Tyrod Taylor, a rookie signal-caller, or a free agent/trade acquisition for first time free agent Tom Brady.
The Chargers pick sixth in the 2020 NFL Draft, behind the Cincinnati Bengals (No. 1 pick) and the Miami Dolphins (No. 5 pick), so there will be competition if they choose to go the route of a rookie. But with a deep class of veteran quarterbacks available this year including Tom Brady, they can choose from a number of options as they try to establish themselves in an actual-sized stadium in Los Angeles.