January 28, 2020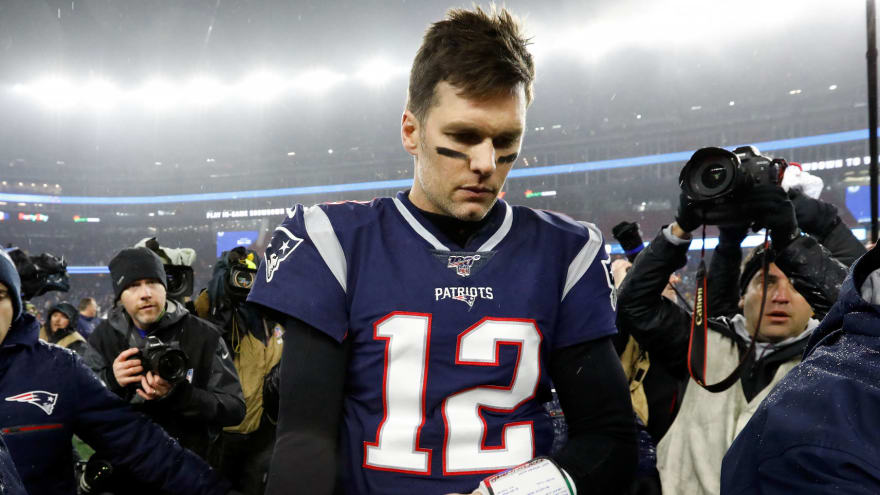 New England Patriots QB Tom Brady's impending free-agent status and the possibility that he might move on from the team after nine Super Bowl appearances in two decades is hard to imagine.
Several fans brought signs to the Patriots' game against the Tennessee Titans a few weeks ago that said things like "Don't leave, Tom" on them, and Brady encountered a similar message written in the snow at a park in New England. He shared a photo of the display on Instagram and captioned it "Love you All."
Robert Kraft recently stated the team has every intention of keeping the six-time Super Bowl champion in the fold.
Asked point blank by a TMZ Sports reporter this week whether Brady will indeed be back with the team for another season, the Patriots owner indicated efforts may be already in the works to retain the 42-year-old.
"We plan to," Kraft succinctly stated.
Former San Francisco 49ers and Kansas City Chiefs QB Joe Montana talked about the man who has surpassed him on many all-time great quarterback lists, Montana had a bit of advice for Brady. Don't leave the Patriots.
"Don't, if you don't have to. It's a process to go through, and it takes time to get used to the team," Montana said.
After winning four Super Bowl titles in 14 seasons with San Francisco, Montana was dealt to the Kansas City Chiefs. While he did lead Kansas City to two playoff appearances in as many seasons.
It's not easy to go to another team and get accepted, no matter how much success you've had and how many years you've played," Montana continued. "They still want to see you come in and be the same player and be that loyal to them as you were to the other team you just left. So, it's not easy (for) guys looking at that change, especially at the quarterback position."
"Broadway" Joe Namath the most iconic New York Jets player in the organization's history, and the Hall of Famer to this day regrets the decision he made to split with the team in 1977 and join the Los Angeles Rams.
"It's almost beyond my belief that he would go to another team under any circumstances," Namath said. "I can't imagine that separation. Moving out of the New England area that he's been so accustomed to, and his family, that's a hard thing, too. I don't think he'll ever leave that totally behind, I really don't.
"I want to see him play as long as he physically and mentally wants to, man, because we've all seen over the years the execution that has been superb more times than not. We don't get to see that kind of player, that kind of character, very often. It's very rare."