January 27, 2020
One Big Thing: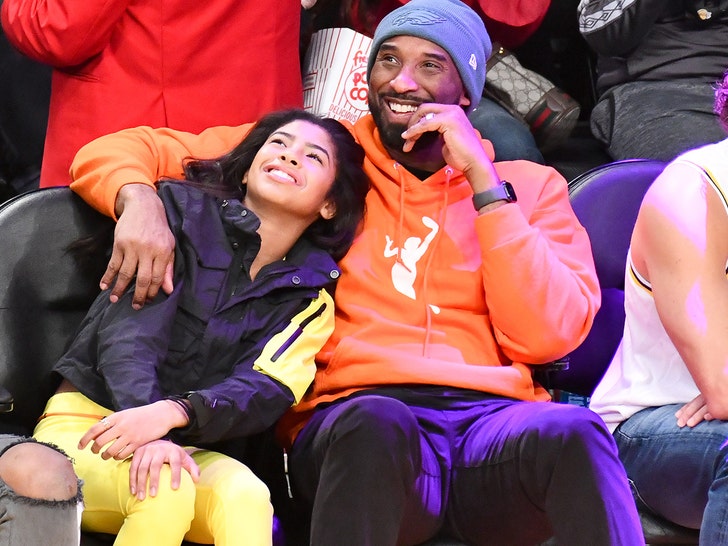 NBA legend Kobe Bryant, 41 years old and his second oldest daughter Gianna "GiGi" Bryant, who was 13, the father-daughter duo were expected at the Mamba Sports Academy in Thousand Oaks for a basketball game Sunday when their helicopter crash in Calabasas, California.
The Current Lakers team found out about Bryant's death while on the team plane flying home from Philadelphia.
The crash comes one day after Bryant was passed by Los Angeles Lakers forward LeBron James for third place on the NBA's all-time scoring list.
James commented, "It's another guy that I looked up to when I was in grade school and high school," James said. "Seeing him come straight out of high school, he is someone that I used as inspiration. It was like, wow. Seeing a kid, 17 years old, come into the NBA and trying to make an impact on a franchise, I used it as motivation. He helped me before he even knew of me because of what he was able to do. So just to be able to, at this point of my career, to share the same jersey that he wore, be with this historical franchise and just represent the purple and gold, it's very humbling, and it's dope.
NBA Commissioner Adam Silver issued the following statement Sunday regarding the passing of Kobe Bryant:
"The NBA family is devastated by the tragic passing of Kobe Bryant and his daughter, Gianna.
"For 20 seasons, Kobe showed us what is possible when remarkable talent blends with an absolute devotion to winning.  He was one of the most extraordinary players in the history of our game with accomplishments that are legendary:  five NBA championships, an NBA MVP award, 18 NBA All-Star selections, and two Olympic gold medals.  But he will be remembered most for inspiring people around the world to pick up a basketball and compete to the very best of their ability.  He was generous with the wisdom he acquired and saw it as his mission to share it with future generations of players, taking special delight in passing down his love of the game to Gianna.
"We send our heartfelt condolences to his wife, Vanessa, and their family, the Lakers organization and the entire sports world."
Michael Jordan has spoken on Kobe's death, saying … "I am in shock over the tragic news of Kobe's and Gianna's passing. Words can't describe the pain I'm feeling. I loved Kobe — he was like a little brother to me. We used to talk often, and I will miss those conversations very much."
He adds, "He was a fierce competitor, one of the greats of the game and a creative force. Kobe was also an amazing dad who loved his family deeply — and took great pride in his daughter's love for the game of basketball. Yvette joins me in sending my deepest condolences to Vanessa, the Lakers organization and basketball fans around the world."
The players, coaches and families at the Mamba Academy were obviously emotional when they heard the news about Kobe's death … but came together for a moment of silence and prayer.
Shaquille O'Neal, who won three titles with Bryant in Los Angeles, posted on Instagram: "There's no words to express the pain I'm going through now with this tragic and sad moment of loosing my friend, my brother, my partner in winning championships, my dude and my homie. I love you brother and you will be missed. My condolences goes out to the Bryant family and the families of the other passengers on board. IM SICK RIGHT NOW !"
Boston Celtics legend Bill Russell extended his condolences to Kobe's wife Vanessa and the rest of the family he left behind. "Jeannine & I are absolutely shocked to hear of the loss of one of my favorite people & one of the best basketball minds in the history of the game!" the Hall of Fame center wrote. "Our hearts & prayers to Vanessa & his girls. You were my biggest fan, but I was yours."
Orange Coast College baseball coach John Altobelli was among the victims, his assistant, Ron La Ruffa, told the Orange County Register. Altobelli won four California community college titles in his 24 years at the school.
On This Day:
1901 Happy Birthday Art Rooney, NFL team owner (Pittsburgh Steelers)
1944 Casey Stengel, manager of the Boston Braves since 1938, resigns Lou Perini, Guido Rugo, & Joseph Maney buy control of Boston Braves
1956 NFL's NY Giants switches games from Polo Grounds to Yankee Stadium
1959 Chris Collinsworth, NFL wide receiver/TV sportscaster
1963 Sam Rice, Eppa Rixey, Elmer Flick, & John Clarkson elected to Baseball Hall of Fame
1966 Wisconsin State Circuit Court Judge Elmer W Roller rules either the Braves stay in Milwaukee or NL must promise Wisconsin an expansion team for 1966
1969 Chuck Noll is named head coach of the Pittsburgh Steelers (the youngest coach in NFL history at the time)
1970 1970 NFL Draft: Terry Bradshaw from Louisiana Tech first pick by Pittsburgh Steelers
1973 UCLA's basketball team wins 61st consecutive game (NCAA record)
1979 Islanders ends 23 undefeated games at home streak (15-0-8)
1982 Philadelphia trades Larry Bowa & Ryne Sandberg to Cubs for Ivan DeJesus
1990 Australian Open Women's Tennis: Steffi Graf beats American Mary Joe Fernández 6-3, 6-4 for her 3rd consecutive Australian singles crown
1991 Super Bowl XXV, Tampa Stadium, Tampa, FL: New York Giants beat Buffalo Bills, 20-19; MVP: Ottis Anderson, NY Giants, RB
1998 WNBA begins filling rosters of Washington Mystics & Detroit Shock
What's New: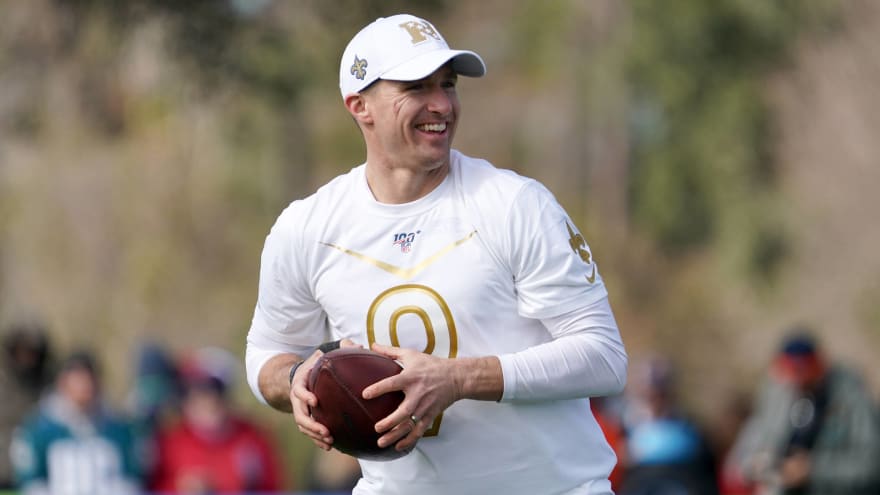 Veteran New Orleans Saints quarterback Drew Brees said he hopes to have a decision on his future made within a month, and he will either retire or stay with New Orleans for another season.
Dallas Cowboys quarterback Dak Prescott and the franchise are no closer to a long-term extension. Ezekiel Elliott is confident that the matter would be resolved soon enough: "Dak's our leader. He's the heart and soul of our team,"
The Super Bowl has become a national holiday in this country, and if people watch it on Sundays, they'll watch it on Saturdays. But the league and the networks are too scared to take the chance, and it's hard to blame them when there are billions of dollars at stake.
Frankie Rugger from upstate New York has launched a petition on Change.org to get the NFL's attention in hope of getting next year's Super Bowl played on Saturday instead of Sunday. As of this writing, the petition has more than 33,000 of the 35,000 signatures requested.
The Philadelphia Eagles have a new secondary coach by hiring Marquand Manuel. Manuel previously served as Atlanta's defensive coordinator. After the Falcons' defense tanked, Dan Quinn fired him following the 2018 season.
San Francisco 49ers TE George Kittle is sending the family of former U.S. Army Sergeant Martin "Mick" LaMar, who was shot and killed during his second tour of duty in Mosul, Iraq on Jan. 15, 2011, to Super Bowl LIV. Kittle is sending LaMar's wife Josephine and 16-year-old son Nicolas to the big game.
Baltimore Ravens QB Lamar Jackson named this year's Pro Bowl MVP helped lead the AFC to an early lead and a T.J. Watt fumble return touchdown sealed the deal in this year's 2020 NFL Pro Bowl.
While likely to take Ohio native Joe Burrow with the No. 1 overall pick in the 2020 NFL Draft. The Cincinnati Bengals are considering three other players for the top pick. The team is also studying Alabama QB Tua Tagovailoa, Oregon QB Justin Herbert and Ohio State defensive end Chase Young for the pick.
Former Oregon Ducks quarterback Justin Herbert did everything he needed to do this past week to impress NFL scouts and front office personnel at the Senior Bowl ahead of the draft. Herbert followed up a rock-solid week of practice, during which praise was lofted his way by most of the nation's top reporters, with an MVP performance during the Senior Bowl on Saturday.
Oklahoma Sooners QB Jalen Hurts lost his grandfather on Jan. 13. The funeral was this past Wednesday, but Hurts had committed to the Senior Bowl and made a tough choice. Hurts felt his grandfather would have wanted him to follow through with his commitment this past week.
The Boston Red Sox are weighing potential combinations of big leaguers and prospects offered by the Los Angeles Dodgers and San Diego Padres in a trade for Mookie Betts.
The Los Angeles Dodgers Corey Seager shortstop said that he was "surprised" by his inclusion in trade rumors this offseason but was "not bothered" by them. Seager, 25, is coming off a 2019 season during which he hit .272 with an .817 OPS. He also tied for the National League lead with 44 doubles and chipped in 19 home runs and 87 RBI for good measure.
Texas Rangers GM Jon Daniels told reporters a seeming hint about the club's offseason direction, stating "I would think that if we do make any significant acquisition, a trade is more likely than a free agent just the discussions we've had make me feel that way."
Minnesota Twins GM Thad Levine told fans and reporters at this weekend's TwinsFest fan event that "we are having ongoing conversations with Nelson Cruz's agent to discuss mutual interest in the future." Cruz hit .311/.392/.639 with 41 homers in his first season in Minnesota.
Bartolo Colon, now 46-year-old, isn't ready to call it a career, the right-hander's is hoping to sign a minor league contract and make his way back to the majors. Colon has offers from teams in Mexico and could consider heading to Japan if nothing materializes elsewhere.
The No. 24 will never again be worn by a member of the Dallas Mavericks. Mavs owner Mark Cuban announced the organization has decided to retire the No. 24 in honor of the late Kobe Bryant.
NBA union leader DeMaurice Smith reported that the owners and players have struck a tentative agreement on the players' guaranteed portion of revenues, increases in minimum salaries, changes to the offseason and a reduction in training-camp contact.
Injuries forced the Miami Heat to give Dion Waiters his first playing time of this season Friday, and he responded with a performance that might result in more opportunities. Waiters had 14 points and four rebounds in 18 minutes and nearly helped Miami pull off a comeback against the Clippers.
The NHL All-Star Game featured North America against the World in the late 1990s and early 2000s. The league is in talks with players to bring what Commissioner Gary Bettman called a "distinct international flavor" to 2021 All-Star Weekend in South Florida. Not quite North America versus the World but more like a miniature 3-on-3 tournament with players representing the U.S., Canada and other top hockey countries.
Tiger Woods finished his final round of 2-under 70 to tie for ninth in the Farmers Insurance Open. His caddie, Joe LaCava, told him as they walked to the scoring room that Kobe Bryant died in a helicopter crash. Tiger Woods says he used to spend time working out with Kobe Bryant when he lived in California.
Marc Leishman rallied from four shots behind with a 7-under 65 to win the Farmers Insurance Open.
Roger Federer has advanced to his record 15th quarterfinal at the Australian Open by coming back from a set down to beat Marton Fucsovics of Hungary.
Coaching from the stands will be allowed on the WTA Tour this season. The trial will begin at the Dubai Duty Free Championships and Hungarian Open in February and will continue at all WTA Premier and International events in 2020.
Nathan Chen has become the first man since Brian Boitano to win four consecutive U.S. Figure Skating Championships.
Cris "Cyborg" Justino won the Bellator featherweight championship in her promotional debut.
Did You Know:
Did you know that the most common injury in ten pin bowling is a sore thumb!