Sports & Entertainment news for the week of January 20-26, 2020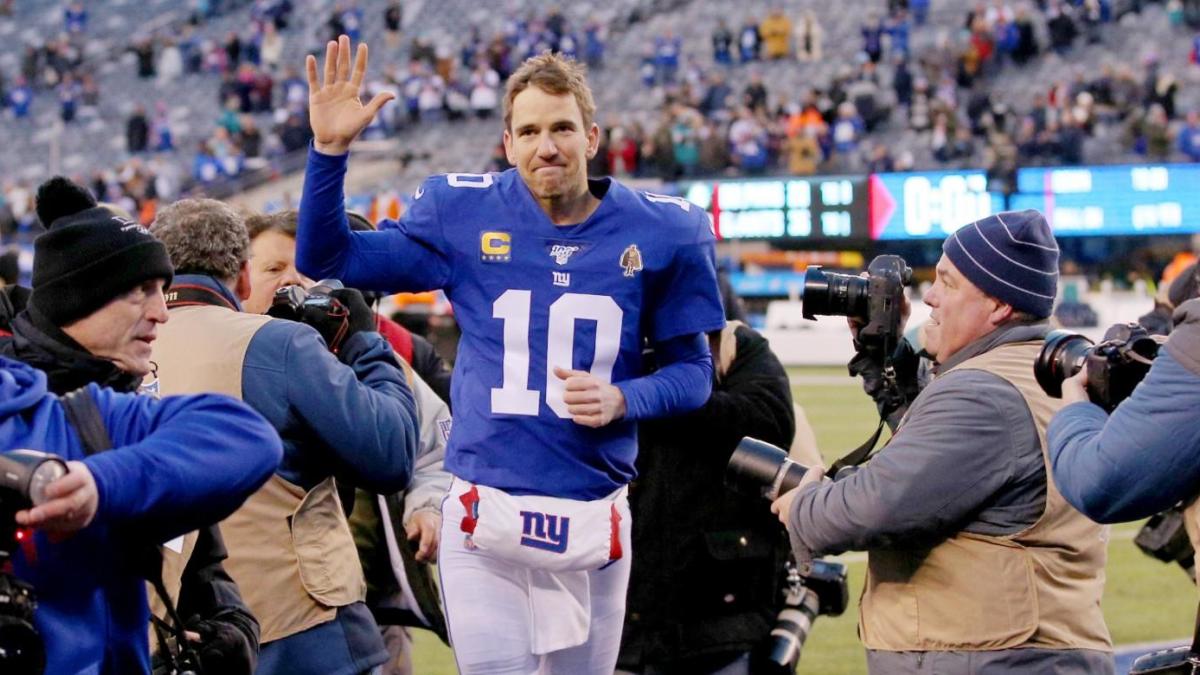 New York Giants quarterback Eli Manning is retiring after 16 seasons and two Super Bowl MVPs.
Manning is the son of longtime New Orleans Saints quarterback Archie Manning and the brother of star QB Peyton Manning.
"We are proud to have called Eli Manning our quarterback for so many years," Giants Chairman and Executive Vice President Steve Tisch said. "Eli leaves a timeless legacy with two Super Bowl titles on the field and his philanthropic work off the field, which has inspired and impacted so many people. We are sincerely thankful for everything Eli has given our team and community. He will always be a Giant among Giants."
Manning was the No. 1 overall pick in the 2004 NFL draft by the San Diego Chargers. But he didn't want to play in San Diego and was quickly traded to the Giants.
His decision to call it a career comes after a season in which Manning spent most of his time as the backup to rookie Daniel Jones.
Manning is seventh in NFL history with 57,023 passing yards, 366 touchdown passes and 4,895 completions. He finished with a 117-117 record as a starter in the regular season.
Manning, 39, steps away holding almost every passing record in team history and a pair of Super Bowl rings.
Manning is one of just five players in NFL history with at least two Super Bowl MVPs. He's in an elite club with Joe Montana, Bart Starr, Tom Brady and Terry Bradshaw.
Manning was set to become a free agent this offseason. He has made more than $250 million from his football contracts, the most in NFL history.
Derek Jeter, the longtime New York Yankees captain, appeared on 396 of 397 ballots cast by the Baseball Writers' Association of America, falling just short of the record set last year when longtime Yankees teammate Mariano Rivera became the first unanimous selection. Jeter's 99.7 voting percentage moved above Ken Griffey Jr. (99.3%) for the second highest.
Jeter remembered being so overwhelmed after signing with the Yankees out of high school in 1992. He made 56 errors his first season in the minors, still a South Atlantic League record.
"Man, that first summer in '92 in Tampa,'' Jeter said, "I was just trying to make it to '93. I thought I was completely overmatched and thinking I made a mistake signing a professional contract.
"Well, I look at all the votes I got,'' Jeter said. "Do you know how hard it is to get that many people to agree on anything? It takes a lot of votes to get elected into the Hall of Fame.
LSU signs head coach Ed Orgeron to a new 6-Year, $42 Million contract. LSU athletic director Scott Woodward says coach Orgeron's new contract extension is worth more than $7 million annually and which runs through the 2026 season.
With the new contract bringing in $7 million per year for six years Orgeron comes in at 5th place for top paid college football coaches.
"Coach O has set a new standard at LSU," athletic director Scott Woodward said. "He has proven that he is not only a championship coach, but also a leader of a program committed to doing things the right way. He has represented our institution and our state with great pride, on and off the field of play."
"I'm happy to represent LSU and this great state," Orgeron said. "My family and I are very grateful, and I look forward to working as hard as possible to continue to win championships at LSU."
The 58-year-old Orgeron was the consensus 2019 National Coach of the Year. This of the heels of the Tigers' 15-0 national championship season that concluded earlier this month with a 42-25 victory over Clemson in the national title game in New Orleans.
Orgeron's team is considered the greatest team in the 126-year history of LSU football. He has led LSU to a 40-9 mark since initially taking over on an interim basis in 2016. Of his 40 wins at LSU, 12 have come against teams ranked in the top 10 at the time of the match-up, including seven in 2019, which stands at the most in college football history for a single season.
His 40 wins through the first 49 games of his career is the most by any coach in LSU history. He has led LSU to a 40-9 mark since initially taking over on an interim basis in 2016. Of his 40 wins at LSU, 12 have come against teams ranked in the top 10 at the time of the match-up, including seven in 2019, which stands at the most in college football history for a single season.
In addition to its 40 wins, LSU has produced 12 first-team All-Americans and had players win eight national awards, including 2019 Heisman Trophy Winner Joe Burrow.
Since taking over the Tigers four games into the 2016 season, 61 one of Orgeron's players have earned their college degrees with another 46 being named to the SEC Academic Honor Roll.
In comparison it took Les Miles, whom Orgeron succeeded, 50 games to collect his 40th win. Other LSU coaches that have won at least 40 games are Nick Saban, who needed 53 games to reach that mark; Charles McClendon (57), Bernie Moore (57) and Paul Dietzel (67).
Morgan Wootten, a Hall of Fame basketball coach who built Maryland's DeMatha High School into a national powerhouse and mentored several future NBA stars, passed away yesterday, he was 88.
Zion Williamson, the most-hyped No. 1 pick since LeBron James a little more than a decade and a half ago, made his regular-season debut as a pro. Williamson started in his official NBA debut with the New Orleans Pelicans against the San Antonio Spurs.
Alvin Gentry knew that the game would be a little different from your average regular-season NBA contest. "One, it's going to be a circus, and everyone knows that," Gentry said. "We have gone back already and looked at a bunch of stuff from preseason so we will just try to integrate him right into what we're doing."
Williamson after a slow start finished the game with 22 points, 17 coming in the fourth quarter.
For the first time in 50 years, the Kansas City Chiefs will compete for a Lombardi Trophy. The Chiefs (14-4) beat the Tennessee Titans 35-24 to win the AFC title.
Coach Andy Reid and owner Clark Hunt accepted the Lamar Hunt Trophy named after his father emblematic of the AFC title.
Reid has only appeared in one Super Bowl, when he was the Philadelphia Eagles head coach. The Eagles lost to the New England Patriots 24-21 in Super Bowl XXXIX.
Kansas City fought back from an early deficit to tally 28 unanswered points, establishing a commanding lead while preventing Tennessee from ever getting back into the game.
Patrick Mahomes ran down the sideline for a 27-yard game-turning touchdown and added 23-of-35 for 294 yards, three TD passes in the Chiefs win. Mahomes finished the game with 56 yards on the ground.
Kansas City held Titans' tailback Derrick Henry, who had at least 180 rushing yards in each of Tennessee's previous two postseason games, to just 69 yards on the ground.
The San Francisco 49ers will play the Kansas City Chiefs in Super Bowl LIV.
Jimmy Garoppolo didn't need to do much passing. He completed six of eight passes for 77 yards. "I think I threw more (than eight passes in warmups)," Garoppolo joked as the Niners hoisted the George Halas Trophy.
The 49ers join Hall of Famer Don Shula's 1971 and 1973 Dolphins (twice) as the only teams to finish a playoff game with fewer than 10 pass attempts in the Super Bowl era.
Raheem Mostert, the journeyman running back put together one of the most dynamic rushing performances in playoff history, the Niners throttled the Green Bay Packers for the second time this season, this time by a score of 37-20, on their way to their first NFC Championship crown since the 2012 season.
Mostert, who ran over, around and through Packers defenders all day on his way to 220 yards on 29 carries to go with four touchdowns.
The Niners became the third team in the Super Bowl era to go from four or fewer wins in one season to a Super Bowl berth the next, joining the 1999 St. Louis Rams and the 1988 Cincinnati Bengals. Those Rams went on to win Super Bowl XXXIV, while the Bengals, who played only 15 regular-season games that season because of a player strike, lost Super Bowl XXIII to, coincidentally, the 49ers. That game was also played in Miami.
Fifty-three years ago this week, the Green Bay Packers beat the Kansas City Chiefs in the first Super Bowl. More than 70 million people watched the game on TV. Jeremy Coon and Tim Skousen launched a Kickstarter campaign Wednesday, the 53rd anniversary of Super Bowl I, to raise $50,000 to complete work on "The Tape: The Lost Recording of Super Bowl I."
The National Football League Players Association revealed its latest Top 50 Player Sales List, which sees Kansas City Chiefs quarterback Patrick Mahomes leading the way over New England's Tom Brady, who finished first the last two years.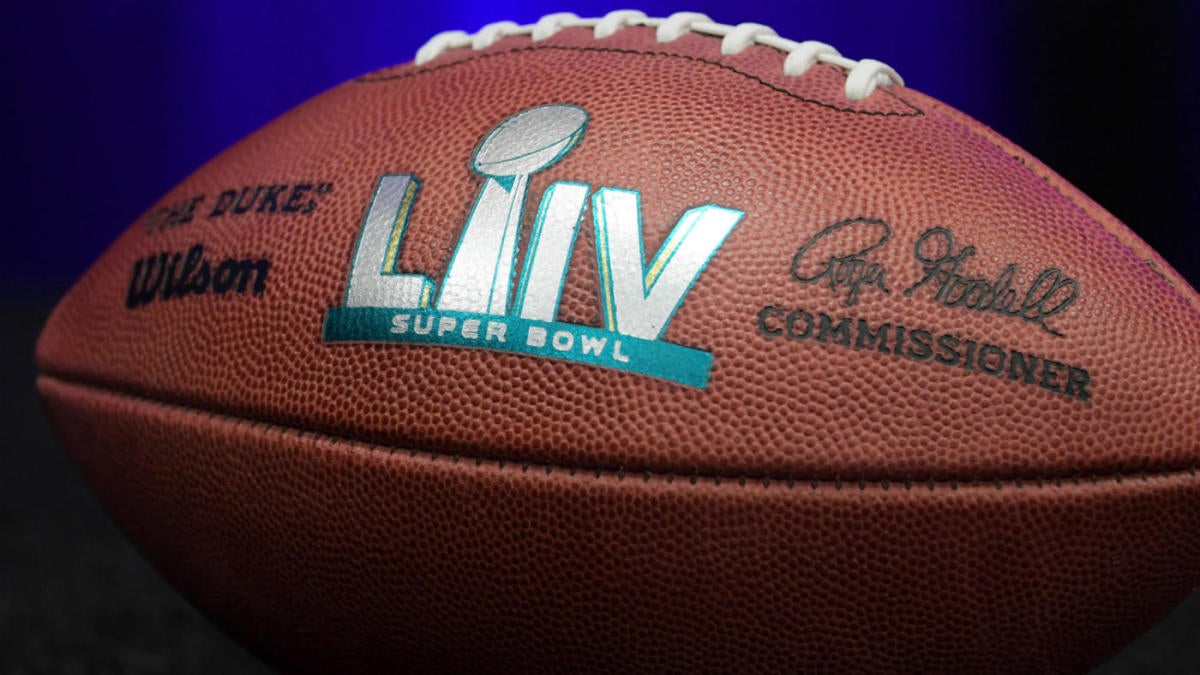 A 30-second spot during the Fox broadcast of Super Bowl LIV, which will be played in Miami on Feb. 2, costs as much as $5.6 million.
The NFL will experiment with an alternative to the onside kick during Sunday's Pro Bowl, an indication that the league is still considering the option despite the fact that owners rejected it last year.
Miami Heat coach Erik Spoelstra responded swiftly to swingman Jimmy Butler not being selected as a starter for next month's NBA All-Star Game in Chicago, calling his omission "a joke" and adding that he's hopeful it will help change the voting process.
The Miami Heat have been one of the biggest surprises in the league this season. The Heat are one player away from being a championship team, and they are on the hunt ahead of the Feb. 6 trade deadline. San Antonio Spurs star duo of DeMar DeRozan and LaMarcus Aldridge are could be one of those players.
The Milwaukee Bucks have the best record in the NBA. They are still concerned about the point guard position. One remedy the Bucks are looking at is a trade with the Oklahoma City Thunder for Chris Paul.
The Dallas Mavericks are on the verge of acquiring center Willie Cauley-Stein in a trade with the Golden State Warriors.
Coinciding with the Oklahoma City bombing's 25th anniversary, the Thunder will wear the City Edition uniform at least 10 times this season "to educate a new generation." The team will underwrite visits to the Oklahoma City Memorial & Museum on the 25th day of every month.
The National Basketball Association's Dallas Mavericks have signed a multi-year jersey patch sponsorship deal with US financial services company Chime as part of a strategic partnership reportedly worth just under eight figures.
Minnesota Wild finally land NHL Winter Classic game. The 13th annual outdoor game will be held at Target Field.
In the 2019-2020 NHL season, 43 players of color have appeared in at least one game. That represents roughly 5% of the total number of players who have played in a game this season. While the NHL has aimed to improve the diversity of the game of hockey through its "Hockey is for Everyone" program, the league is also increasing its efforts to celebrate trailblazers like Willie O'Ree, who in 1958 became the first black player in the NHL.
Now that Major League Baseball may eviscerate more than 25% of minor league teams, Congress must search for ways to protect America's pastime. More than 80% of Americans live near at least one minor league baseball club. And last year, more than 41 million fans attended a minor league game the 15th year in a row that attendance exceeded 40 million.
Not long after GM Jeff Bridich said the Colorado Rockies would not trade Nolan Arenado, the All-Star third baseman said he feels 'disrespected' by the organization.
All-Star shortstop Trevor Story and the Colorado Rockies have agreed to a $27.5 million, two-year contract that avoids an arbitration hearing.
Ryan Zimmerman and the Washington Nationals have agreed to terms on a $2 million deal for 2020.
New York Mets quality control coach Luis Rojas was hired as the next New York Mets manager.
Cubs' Marquee TV network will launch on Feb. 22 with new on-air talent but still no deal with Comcast. There's still nothing signed with Comcast's Xfinity, by far the Chicago area's largest carrier as it covers roughly half the market, with less than 10 weeks until opening day.
Silvio De Sousa almost ended his entire 2020 season with one stupid mistake. With Kansas State down 21 points as the clock was expiring, Wildcats freshman guard DeJuan Gordon decided he was going to get 2 points when he stole the ball and went in for a layup. Kansas big man Silvio De Sousa emphatically blocked his layup and then talked a bunch of trash to the freshman as he laid on the ground. That's when the mayhem started. (WATCH)
The No. 2 Baylor Bears (17-1, 6-0 Big 12) women's basketball team extended their Big 12 record to 47 consecutive regular-season conference wins and 50 home wins in a row.
Arizona Diamondbacks Chase Field opened its gates to Arizona State's wrestling team on Saturday, Jan. 11, and, in doing so, became the first ballpark to host a collegiate wrestling event in history. Arizona State's January 'Sun Devil Duals' were the first of what the university believes will be several future events held at the Diamondbacks' field.
Former Nebraska head coach Bo Pelini is a "strong candidate" to take the LSU defensive coordinator job. Pelini served as LSU's defensive coordinator under Les Miles from 2005 to 2007. He is currently the head coach at FCS Youngstown State, where he is 33-28 in five seasons.
Lane Kiffin picked up his first big commitment as Ole Miss' head coach when ESPN 300 prospect Demon Clowney committed to the Rebels. Clowney is a 6-foot-4, 220-pound defensive end out of St. Frances Academy in Baltimore. He is a cousin of former South Carolina star Jadeveon Clowney.
The Georgia Bulldogs filled a need at quarterback when ESPN Junior 300 signal-caller Brock Vandagriff committed to the Dawgs. Vandagriff is the No. 24-ranked recruit in the 2021 class and the No. 2 prospect in the state of Georgia. He's a 6-foot-3, 200-pound prospect from Prince Avenue Christian School in Bogart, Georgia.
Washington State quarterback Anthony Gordon led the North to three touchdowns in the third quarter of a 31-17 victory over the South in the Senior Bowl on Saturday. Gordon, who finished second nationally in passing yards and touchdowns, completed 8 of 12 passes for 69 yards and two short touchdowns. That included a 2-yard touchdown pass to Notre Dame's Chase Claypool for a second straight big third-down completion.
The Premier Golf League is putting together, a new professional golf tour that would bring together big names with huge purses. Several players and agents have been approached by the league the idea of the new league has gained momentum over the past two years, with hopes of it starting in 2022 or '23.
Rumors have been circulating for years about the possibility of a Major League Soccer team coming to Las Vegas. At her 2020 State of the City address, Mayor Carolyn Goodman doubled down her vow to push for a Las Vegas-based MLS team. To make that vision a reality, the city needs a tangible stadium plan to present to MLS and get the league's stamp of approval.
The UFC guaranteed Connor McGregor $3 million, in addition to a percentage of the pay-per-view revenue and a $50,000 bonus for the knockout. Being McGregor's opponent is lucrative as well, Cerrone earned a career-high $200,000 for competing – perhaps explaining why multiple fighters have since publicly stated they want McGregor's next fight.
The business of being Conor McGregor requires more than just being a beast in the ring – it apparently also helps to have life coach guru Tony Robbins by your side. McGregor, 31, defeated Donald "Cowboy" Cerrone only 40 seconds into the first round of Saturday night's widely viewed UFC fight at T-Mobile Arena in Las Vegas.
UFC has upped its investment in original content for Facebook where it has more than 26 million global followers to try to convert more mixed martial arts fans into premium pay-per-view buyers.
State sports department and broadcasters to promote Chinese Olympians. China's General Administration of Sport (GAS) and its National Radio and Television Administration (NRTA) have agreed to create a new Olympic content platform.
The concept of an esports players' union has been bandied about for a few years. Just as with professional sports, as the industry matures, individual players and teams will become famous and increase their social and economic leverage.
Telecom giant Verizon and tax preparation software TurboTax announced they are official sponsors of Twitch Rivals, an esports tournament series that pits popular videogame streamers against each other. The next event in the series will be the Twitch Rivals Streamer Bowl on Jan. 30 in Miami, three days before the Super Bowl.
Spotify is in early talks to acquire The Ringer, the digital content and podcast network launched by ESPN alum Bill Simmons in 2016.
The NBA subreddit is the among the most active basketball message boards on the internet. It has just under 3 million members, and it was Reddit's No. 1 overall sports community by total activity in 2019.
Most stars at ESPN either have a podcast – or want one. When it comes to new pods, executive Tom Ricks is the man to see. ESPN is being more 'strategic' with new podcasts like Mina Kimes' 'ESPN Daily,' said Ricks. ESPN is only launching pods it can monetize.
UK commercial broadcaster Channel 5 has acquired multi-platform free-to-air highlights rights to WWE wrestling. The inventory comprises weekly one-hour versions of WWE's SmackDown and Raw programs to be broadcast on Saturdays and Sundays, respectively. Channel 5 will begin its coverage on February 2. In addition, NXT UK, WWE's UK -based brand, will air weekly on Channel 5's sister channel, Paramount Network.