January 16, 2020
One Big Thing: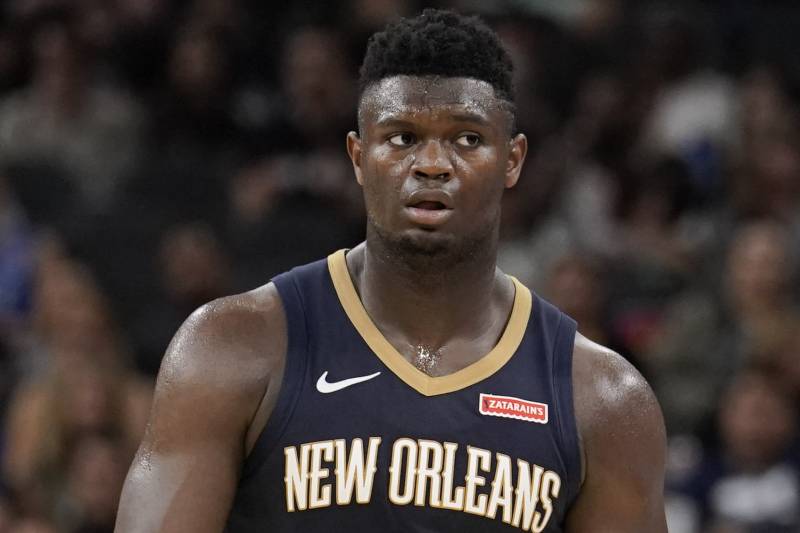 New Orleans Pelicans general manager David Griffin says star Zion Williamson is expected to make his season debut Jan. 22 against the San Antonio Spurs.
"This process has been one that has been really, really good," Griffin said. "We've learned a lot about him. We're getting the point where we think he is as ready as he thinks he is. We're moving in the right direction."
Williamson underwent arthroscopic surgery on a torn right lateral meniscus on October 21, and he was originally given a 6-to-8 week timetable for return. His return puts him past the return estimate, but the Pelicans have been understandably cautious with his health, considering how important he is to the franchise's future.
The 2019 top overall pick has missed the first 41 games of the season after suffering a torn lateral meniscus during the preseason.
Williamson first returned to full practices on Jan. 2 and first participated in 5-on-5 drills on Jan. 7, but the Pelicans — who just finished stretch of seven games in 11 days with a pair of back-to-backs — simply didn't have enough down time to get more practices in.
The 19-year-old was nothing short of phenomenal during his one season at Duke, averaging 22.6 points, 8.9 rebounds, 2.1 steals and 1.8 blocks per game, shooting an absurd 68 percent from the field and making a less absurd 33.8 percent of his shots from three.
On This Day:
1935 A. J. Happy Birthday Foyt, American racing driver (Indy 500 – 1961, 64, 67 & 77), born in Houston, Texas
1952 US Standard Board clears Stan Musial to get an $85,000 salary
1960 Detroit right wing Gordie Howe scores a goal and assist in his 888th career game, a 3-1 win at home over Chicago; becomes NHL's all time leading scorer, with 947 points passing Montreal's Maurice Richard
1962 12th NBA All-Star Game, St. Louis Arena, St. Louis, Mo: West beats East, 150-130; MVP: Bob Pettit, St. Louis Hawks, C; All-Star record 27 rebounds
1963 13th NBA All-Star Game, LA Memorial Sports Arena: East beats West, 115-108; MVP: Bill Russell, Boston Celtics, C
1966 Chicago is granted an NBA franchise to be called the Bulls; become the 3rd NBA franchise in the city, after the Chicago Stags (1946–50) and Chicago Packers/Zephyrs (now Washington Wizards)
1970 Curt Flood files a civil lawsuit challenging baseball's reserve clause
1970 NFL realigns into 3 divisions (down from 4)
1972 Super Bowl VI, Tulane Stadium, New Orleans, LA: Dallas Cowboys beat Miami Dolphins, 24-3; MVP: Roger Staubach, Dallas, QB
1980 Happy Birthday Albert Pujols, Dominican MLB 1st baseman (NL MVP 2005, 2008-9)), born in Santo Domingo, Dominican Republic
1982 Edmonton's rookie goaltender Grant Fuhr has his 23-game unbeaten streak end with a 7-1 Oilers' defeat in Toronto
1988 NFL St Louis Cardinals announce move to Phoenix
2016 Actress and singer Jamie-Lynn Sigler (35) weds baseball player Cutter Dykstra (53) in Palm Springs, California
2018 Jo Jo White, American basketballer (Olympic gold – 1968), dies of complications of dementia at 71
2019 Golden State guard Stephen Curry first player in NBA history to hit 8+ three-point FGs in 3 consecutive games; goes 9-of- 17 three's in Warriors' 147-140 win over New Orleans; teams combine for NBA record 43 3-pointers
2019 Houston guard James Harden becomes first player to score 55+ points in back-to-back NBA games since Wilt Chamberlain (1962); scores 58 in 145-142 OT loss to Brooklyn; 18 straight games with 30+ points
What's New: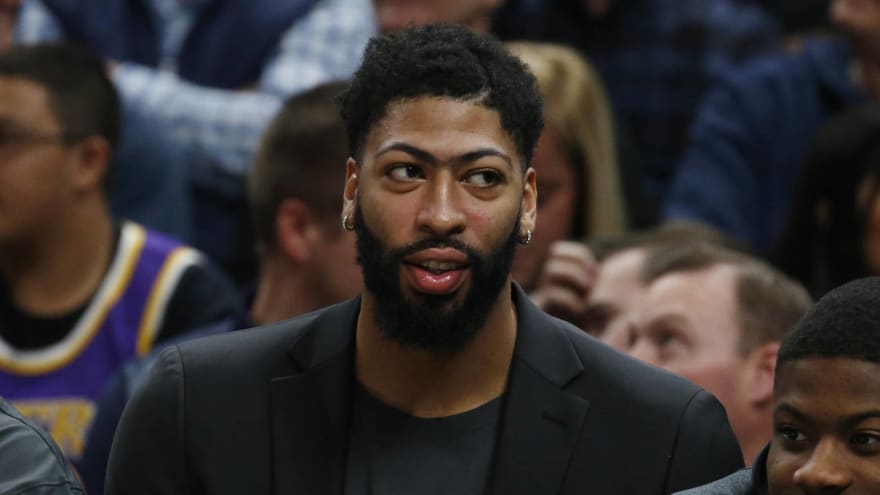 The Lakers haven't missed a beat with Anthony Davis out of their lineup for the last three games, beating Dallas, Oklahoma City, and Cleveland by an average margin of nearly 20 points per contest as the star big man recovers from a lower back injury.
The Atlanta Hawks have tried to upgrade the center position this season and been linked with Detroit Pistons All-Star Andre Drummond and Sacramento Kings veteran Dewayne Dedmon, who has requested a trade.
Miami Heat officially announce signing of forward/center Kyle Alexander to two-way contract. Guard Gabe Vincent and Alexander now the Heat's two two-way contract players.
After countless calls and months of planning, his BIG3 basketball league has announced major changes for the upcoming season of professional 3-on-3 hoops.
Red Sox former manager Alex Cora was openly upset with Stroman for the way the right-hander quick-pitched rookie Michael Chavis. Stroman recalled that exchange and said he finds it "comical" that Cora judged him over the way he plays the game.
While commissioner Rob Manfred has cleared Carlos Beltran of possible discipline in the Houston Astros' sign-stealing scandal of 2017, the New York Mets' silence about their newly hired manager continues.
The St. Louis Cardinals traded for Matthew Liberatore, and they're uniquely positioned to spin that into Nolan Arenado, Marcell Ozuna or Mookie Betts?
Roger Clemens' ability to fight on his own behalf, to reinvent himself, to stay in the conversation and the game of baseball's Hall of Fame narrows.
Green Bay Packers quarterback Aaron Rodgers is one of the best passers this game has ever seen, and San Francisco 49ers head coach Kyle Shanahan is well aware of his greatness.
The Cleveland Browns coaching search finally came to an end, as reports confirmed the team will be hiring Minnesota Vikings offensive coordinator Kevin Stefanski as head coach.
The New York Giants are interviewing former Dallas Cowboys head coach Jason Garrett on Wednesday to be their offensive coordinator.
The Los Angeles Chargers went into the 2019 season as a favorite to represent the AFC in the Super Bowl. That didn't happen so it is time for the team to make a move to the next era of Chargers football, and that means bringing in Oregon's Justin Herbert.
The Pro Football Hall of Fame's Centennial class of 2020 is set, and among the 15 honorees selected was former NFL commissioner Paul Tagliabue, who helped lead the league to new heights during his tenure from 1989-2006.
Since launching Instagram Shopping back in 2017, the social media app has worked with the likes of the NBA and the NFL to grow retail sales using the service.
The money that Cleveland Browns wide receiver Odell Beckham Jr. distributed on the field after LSU's national championship victory Monday was real. The money being handed out on the field by Beckham, a former LSU star, was counterfeit. On Tuesday, the school told the newspaper that the university is looking to the matter.
Former University of Louisville and Arkansas Head coach Bobby Petrino has been hired as the new football coach at Missouri State.
The Vegas Golden Knights have fired coach Gerard Gallant less than two years after he led them to the Stanley Cup Final in their first season of existence.
Sidney Crosby delivered a sublime goal and three assists in his first game since Nov. 9. Yet he was just part of a dynamic attack that picked apart the Minnesota Wild with ease.
With both Morgan Reilly and Jake Muzzin out, teams have been calling Toronto Maple Leafs to discuss any blueliners that they have available. It appears that Maple Leafs GM Kyle Dubas is content to get to their bye week and All-Star break before assessing things.
During a nine-hole junior tournament in South Florida, Tiger Woods hit the links with his 10-year-old son.
During a nine-hole junior tournament in South Florida, Tiger Woods hit the links with his 10-year-old son but served as his caddy for Charlie Axel at the event.
Esports betting, much like total viewership, is more popular overseas in countries like China, Denmark, and the U.K. than it is in the U.S.
The WNBA and its players' union have agreed in principle on a new collective bargaining agreement that would nearly double the maximum salary and provide paid maternity leave.
NASCAR in advanced discussions' over Verizon sponsorship. The deal could see series' tracks receive 5G technology upgrades.
Asuka made a statement during the WWE Raw Women's Championship contract signing, and Buddy Murphy aligns with the Monday Night Messiah.