January 13, 2020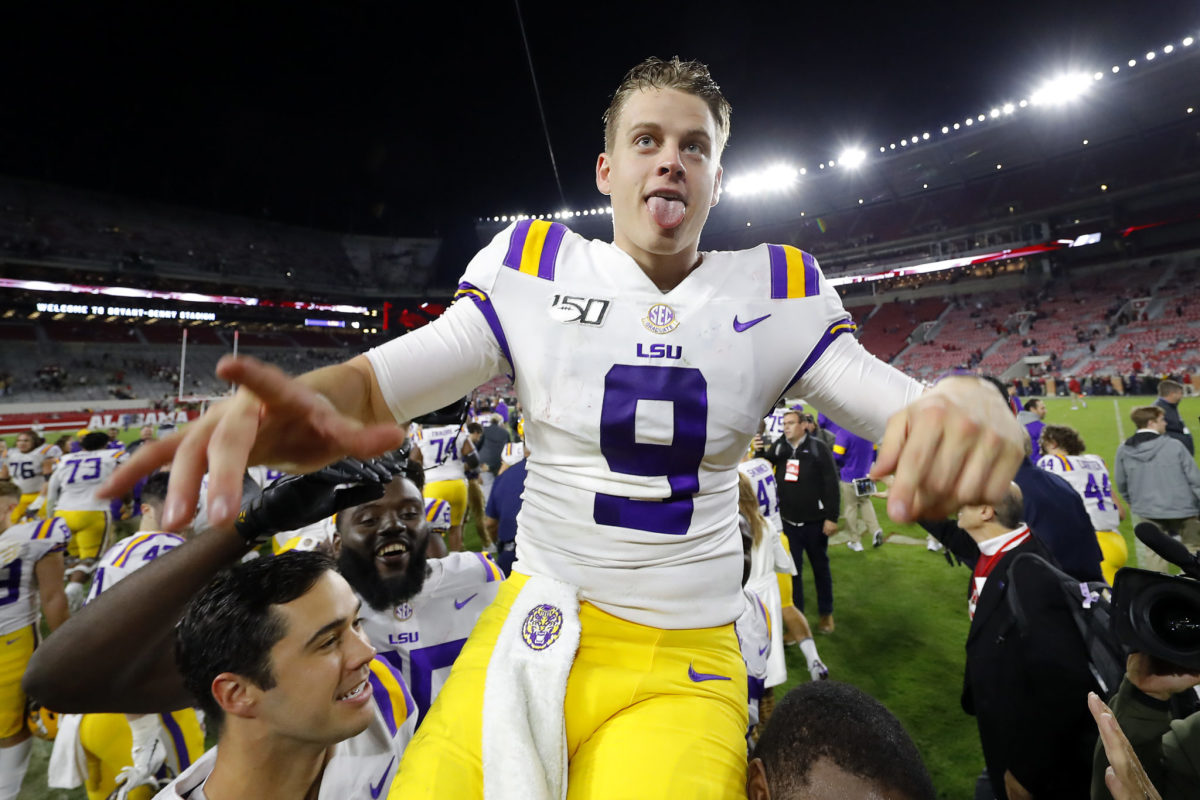 LSU won its fourth national title Monday night over Clemson, 42-25, in front of a hometown crowd of 76,885 at the Mercedes-Benz Superdome in New Orleans. LSU is now 3-1 in national title games.
LSU joined Clemson in the sport's exclusive 15-win club, becoming just the second team in the past 120 seasons to win 15 games, Clemson did it last season.
Clemson's bid for a second straight national championship and a dynasty of three in four seasons ended in a flurry.
Clemson fell for the first time in two seasons and saw it's 29-game winning streak snapped.
Clemson is 46-1 since 2015 when outscoring opponents between the four minutes until halftime and the first four minutes out of halftime. Clemson had a 17-7 lead in the second quarter and went into halftime down 28-17.
LSU is the first team to have trailed by double digits but lead by double digits at halftime since LSU did it in 2008 against Ohio State a game the Tigers went on to win.
It was the first time since Nov. 3, 2018, against Alabama, that LSU failed to score on its first three possessions.
LSU's 10-point deficit, its largest of the season, lasted a whopping 81 seconds as the Tigers scored on their following possession to take a 28-17 lead.
Heisman winner and presumptive top pick in the NFL draft Joe Burrow had another legendary performance 31-of-49, 463 passing yards, 58 rushing yards and six total touchdowns.
Burrow joined Vince Young in the category of players with 250 passing yards, 50 rushing yards and a rushing touchdown in a national championship game.
He set new national title game records for passing yards and touchdowns, broke Deshaun Watson's record for total yards in a championship game and broke the NCAA single season record for touchdown passes in the process.
In comparison the LSU offense between 2014-2017 had a total of 59 TD catches total.
LSU outgained Clemson 628-394. Clyde Edwards-Helaire had 116 yards on 16 carries.
Ja'Marr Chase caught 9 passes for 221 yards and 2 TD's. Justin Jefferson caught 9 passes for 106 yards, and Thaddeus Moss had 5 catches for 36 yards and 2 TD's.
Trevor Lawrence, who lost his first game in two seasons as a Clemson Tiger, fumbled with less than four minutes left, which sealed the deal on a Clemson comeback.
Trevor Lawrence had a career-high eight overthrows in the first half, and 12 total. He completed just 18 of 37 attempts with no touchdowns.
The last time Clemson allowed at least 28 points in a first half was in the 2012 Orange Bowl against West Virginia (49 points). No quarterback had three touchdown passes in a game against Clemson this season.