January 10, 2020
One Big Thing:
The Cleveland Browns are the Last Team to Hire a Head Coach
The Cleveland Browns continue interviewing candidates as they search for their next head coach. The Browns are in their second week of interviews with candidates as they look to fill their head coaching vacancy and begin their work on searching for a new general manager after parting ways with John Dorsey in the days following the 2019 regular season.
The Browns have already interviewed Mike McCarthy who has signed a deal to coach the Dallas Cowboys. Others are Eric Bieniemy, Greg Roman, Robert Saleh and Brian Daboll. They want to have a deal in place by Saturday,
The front runner for the job is Patriots offensive coordinator Josh McDaniels who's been the Patriots offensive coordinator since 2012. He has a season-and-a-half of head coaching experience with the Denver Broncos from 2009-10.
Kevin Stefanski has done a great job as Minnesota Vikings offensive coordinator. Minnesota ranked eighth among 32 teams in points scored during the regular season thanks to a balanced offensive attack. The Vikings upset the New Orleans Saints on the road with a 26-20 win in the NFC Wild Card Round.
Jim Schwartz has been the Philadelphia Eagles defensive coordinator since 2016, and he helped coach the franchise to a Super Bowl LII title during the 2017 campaign. He was the Detroit Lions head coach from 2009 through 2013, finishing with a 29-51 record. Philadelphia Eagles defensive coordinator Jim Schwartz, who held a similar position with the Tennessee Titans (2001-2008) before moving on to become the head coach of the Detroit Lions in 2009.
On This Day:
1938 Happy Birthday Willie McCovey, American Baseball Hall of Fame 1st baseman (6-time All Star), born in Mobile, Alabama (d. 2018)
1945 No one is elected to baseball's Hall of Fame
1949 Happy Birthday George Foreman, American boxer (world heavyweight champion 1973-74, 95), born in Marshall, Texas
1965 15th NFL Pro Bowl, LA Memorial Coliseum: Western Conference beats Eastern Conference, 34-14; MVPs: Fran Tarkenton, Minnesota Vikings, QB; Terry Barr, Detroit Lions, DB
1967 17th NBA All-Star Game, Cow Palace, San Francisco, Ca: West beats East, 135-120; MVP: Rick Barry, SF Warriors, SF
1982 NFC Championship, Candlestick Park, SF: San Francisco 49ers beat Dallas Cowboys, 28-27; "The Catch" – iconic moment in NFL history – Dwight Clark makes fingertip catch for a TD from Joe Montana with 58″ remaining; SF goes on to win Super Bowl
1985 Lenny Wilkens becomes first to coach in 1,000 NBA games when his Seattle SuperSonics defeat the Golden State Warriors, 89-86
1986 Kareem Abdul-Jabbar of the Los Angeles Lakers scores his 34,000th career point during 124-102 win over Indiana Pacers; only NBA player to reach the milestone at that time; remains all-time leader (38,387)
1989 LA Kings center Wayne Gretzky becomes NHL's all-time leading scorer in combined regular season & playoff points; 4 assists in 5-4 home win over Edmonton brings his total to 2,011, 1 more than Gordie Howe
1996 Jimmy Johnson announced as new coach of Miami Dolphins
1998 Vancouver Canucks veteran center Mark Messier becomes the 6th player in NHL history to record 1,000 assists in a 2-2 tie against the Florida Panthers at General Motors Place
What's New: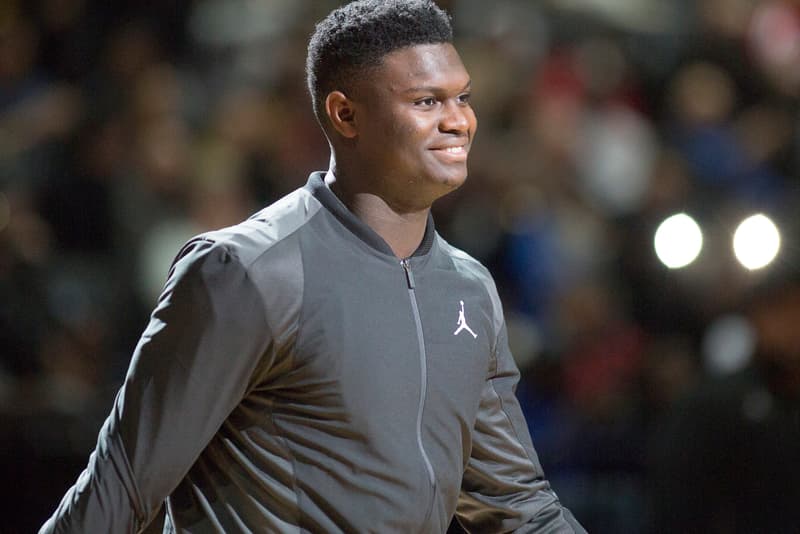 The "Big" Question Surrounding Zion Williamson's Return (READ) Jonathan Tjarks | The Ringer
Coach John Beilein apologizes to Cavs, says he meant to call his players 'slugs,' not 'thugs' (READ) Adrian Wojnarowski | ESPN
NFL games were 41 of the 50 most-watched TV broadcasts of 2019 (READ) Michael David Smith | NBC Sports
Georgia QB Jake Fromm declares for the 2020 NFL Draft (READ) Vincent Frank | Sportsnaut
Vince McMahon's revamped XFL US-based spring football league has announced a multi-year betting integrity partnership with Genius Sports (READ) Pearce Bates | Sports Pro Media
The WWE official YouTube channel could be generating more than US$13 million in revenue per year, based on the valuation the video-sharing platform places on ad-supported content (READ) Steven Impey | Sports Pro Media
Six Questions For The USGA On Golf's New Handicapping System (READ) Erik Matuszewski | Forbes
Amanda Duffy, president of the National Women's Soccer League (NWSL), is stepping down from her role to assume an executive position with the Orlando Pride, one of the competitions teams, according to US media reports. (READ) Sam Carp | Sports Pro Media
Why your favorite celebs are ditching Twitter for an app you've never heard of (READ) JEFF BEER | Fast Company
North American 'League Of Legends' Is Getting Its Own Version Of 'Monday Night Football' (READ) Matt Perez | Forbes
The Andrew Yang Brand Is Strong, but Does It Have Staying Power? (READ) Justin Charity | The Ringer