Sports That Matters
Powered By 
INTERTOPS
Sign-Up | Make a Deposit | Get Bonuses
December 23, 2019
One Big Thing: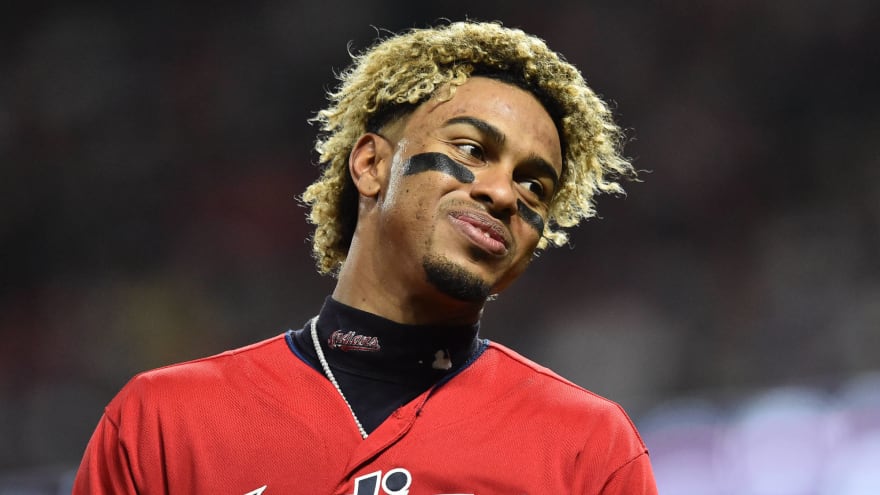 The Los Angeles Dodgers are trying to make a move during the offseason.
The Dodgers have been in pursuit of Cleveland Indians stars Francisco Lindor and Mike Clevinger, and they're also keeping in touch with the Boston Red Sox regarding Mookie Betts.
SS Corey Seager is their top trade chip veteran players. Cleveland reportedly is not interested in Corey Seager and prefers to receive Gavin Lux and Dustin May.
Clevinger is an interesting one. He's just entering his first year of arbitration, and one would have to believe he'd have a huge price tag attached to him. He's only 29 and posted a 2.71 ERA last season, and with it looking likely that Hyun-Jin Ryu will leave, they'll need another quality starter.
Betts already having rejected multiple contract extensions, Boston reportedly remains confident in their ability to re-sign the star outfielder when he becomes a free agency next year.
On This Day:
1951 National Football League Championship, LA Memorial Coliseum: Los Angeles Rams beat Cleveland Browns, 24-17; first coast-to-coast televised NFL title game
1951 MLB centerfielder Mickey Mantle (20) weds author Merlyn Mantle (19) in Commerce, Oklahoma
1963 Happy Birthday Jim Harbaugh, NFL quarterback (Indianapolis Colts), born in Toledo, Ohio
1969 Happy Birthday Rob Pelinka, GM, American sports agent
1972 New York Islanders end 15 games winless streak
1972 "Immaculate Reception" Steelers turns around a 7-6 defeat with a last second touchdown reception against Raiders to win 13-7
1972 2nd Fiesta Bowl: #15 Arizona State beats Missouri, 49-35
1978 NY Islanders center Bryan Trottier sets NHL record scoring 6 points – 4 goals & 2 assists – in 2nd period of 9-4 win over rival NY Rangers; adds goal & assist for game total 8 points; Islanders undefeated home streak stands at 16 games
1994 Baseball owners impose salary cap, fiercely opposed by players
1997 Chicago Bulls coach Phil Jackson is quickest to reach 500 wins (682 games)
The Miami Marlins will debut Biscayne Bay Brew Hall at Marlins Park in 2020, part of a new five-year partnership between the team and Biscayne Bay Brewing Company. Beginning in the 2020 season, the 3,000-square-foot brew hall will serve fans at its location in the atrium area near sections 15–16 on the Promenade Level. It will feature a bar and social seating, along with a video wall and performance space.
Revenues for Major League Baseball continue to grow and should accelerate in the coming years. Gross revenues for the league were $10.7 billion for 2019, up from $10.3 billion last year, according to industry sources who spoke on the condition of anonymity. That marks the 17th consecutive year that MLB has seen record growth.
The NBA is discussing a $1 million-per-player purse for the winners of the proposed 30-team in-season tournament. The league is hopeful that an additional financial incentive would motivate players to treat a new tournament with a competitive fervor.
Nearly two months into the NBA season, TV ratings for national games are down 17% on TNT and 17% on ESPN. That's a slight improvement from two weeks ago, when the numbers were down 22% and 19%, respectively. But this ratings slide at the outset of a new season has onlookers asking big-picture questions about how the NBA will fare amid the obvious acceleration of cord-cutting.
As he awaits the injury-delayed start of his promising NBA career, New Orleans Pelicans rookie forward Zion Williamson continues to battle an ex-representative in federal and state courts. A Florida judge's ruling from earlier this week ensures that the battle will continue indefinitely and could eventually require Williamson to testify about his high school and collegiate experiences.
The Oakland Raiders may be moving to Las Vegas next year, but there is still a $65 million debt on the botched deal that brought the team back from Los Angeles in 1995. And taxpayers are responsible for that bill.
U.S. Rep. Donna Shalala is not a fan of the NCAA, and she wants Congress to know how to make it better. Shalala, a Miami Democrat, introduced legislation Thursday to create a two-year congressional commission with a sweeping mandate to examine the NCAA. A former president at the University of Miami and the University of Wisconsin, Shalala has first-hand knowledge of the workings at major college athletics' highest levels.
Soccer's global governing body Fifa has received four bids for the hosting rights to the 2023 Women's World Cup, including a joint submission from Football Federation Australia (FFA) and New Zealand Football (NZF).
Facebook is setting its sights on the Super Bowl for the first time ever, and it's bringing along two heavy hitters in Sylvester Stallone and Chris Rock. The social media giant announced that it is promoting its 'More Together' campaign, showcasing how people from different backgrounds can come together over shared interests and experiences through Facebook Groups.
Sports and fashion have gone hand in hand for decades, so it's no surprise that esports is slowly but surely making a similar impact. Nike has launched esports jerseys, Adidas has signed Ninja, and now Puma is getting in on the action with the launch of its "active gaming footwear." Or, more specifically, "gaming socks."