Sports That Matters
Powered By 
INTERTOPS
Sign-Up | Make a Deposit | Get Bonuses
December 12, 2019
One Big Thing: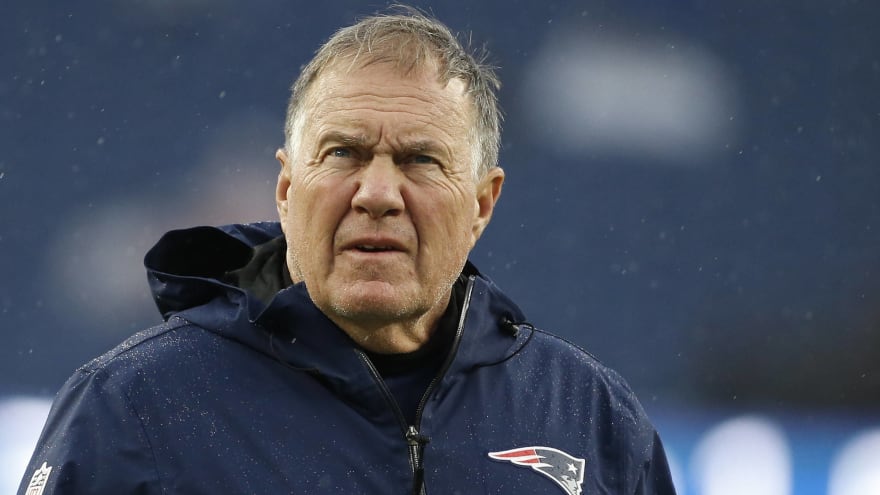 Allegations became public record that the Patriots were videotaping Bengals play calls in last week's game against the Cleveland Browns. The New England Patriots are set to take on the Cincinnati Bengals Sunday with an opportunity to clinch an 11th consecutive playoff appearance.
On This Day:
1930 Baseball Rules Committee greatly revises the rule book, ball bouncing into stands not a HR, now a double
1937 National Football League Championship, Wrigley Field, Chicago: Washington Redskins beat Chicago Bears, 28-21
1964 Cleveland Browns' Frank Ryan sets club record of 5 TD passes
1965 Chicago halfback Gale Sayers ties NFL record for most touchdowns in a game with 6 in 61–20 victory over San Francisco 49ers at Wrigley Field
1968 Arthur Ashe becomes 1st black to be ranked #1 in tennis
1973 San Diego files anti-trust against NL (stopping Padres move to DC)
1987 Mookie Blaylock sets NBA record of 13 steals in a game
1988 Sandra Miller of Queens sues Mike Tyson for sexual harassment
1992 58th Heisman Trophy Award: Gino Torretta, Miami-Fla (QB)
1995 NBA referees return to work after striking
2001 Actress Ashley Judd (33) weds race car driver Dario Franchetti (28) at Skibo Castle in Scotland
What's New:
Russia has been handed a four-year ban from all major sporting events, including the Tokyo 2020 Olympics and the 2022 Fifa World Cup, by the World Anti-Doping Agency (WADA).
The San Francisco 49ers paid a steep price for Jimmy Garoppolo, but at least for the last six weeks, he has lived up to it, outperforming stars like Aaron Rodgers, Russell Wilson and Patrick Mahomes.
The Chicago Bulls have perennially boasted some of the best attendance numbers in the NBA, but all of the losing is taking its toll: The United Center had its lowest-ever attendance figure this week, and the team is on pace to post its lowest season average at the arena.
The Kobe Bryant of India: Why players like Marvin Bagley III see an opportunity in the NBA's newest market India.
During the Stanley Cup Playoffs last spring, the Blues became the first NHL team to create a free predictive gaming platform for their fans called "Enter The Zone." Before and during each game, there were seven to 10 questions to answer, ranging from how many saves Jordan Binnington would make to the faceoff success between specific players to the first team to reach three shots on goal in the game
DAZN has more than 8 million subscribers worldwide and just under one million in the U.S. In the U.S., DAZN has become the go-to outlet for boxing.
The sports entertainment brand completed the migration of WWE Network to a new platform this summer, which promised to improve the user interface and search experience for subscribers.
The State of Michigan took major steps Wednesday toward legalizing sports betting and online gaming, potentially joining a national push to allow and tax wagers on athletic events.
G2 Esports announced today that billionaire Joseph Tsai, an Alibaba cofounder and the owner of the Brooklyn Nets, had made a $10 million investment in the company to become a minority owner. G2 also said it would open a New York office shortly after the new year.
Experts had predicted that Jack Nicklaus' 1967 Rolex Day-Date watch would fetch as much as $18 million at auction. It sold for a mere $1 million.