Sports That Matters
Powered By 
INTERTOPS
Sign-Up | Make a Deposit | Get Bonuses
December 11, 2019
One Big Thing: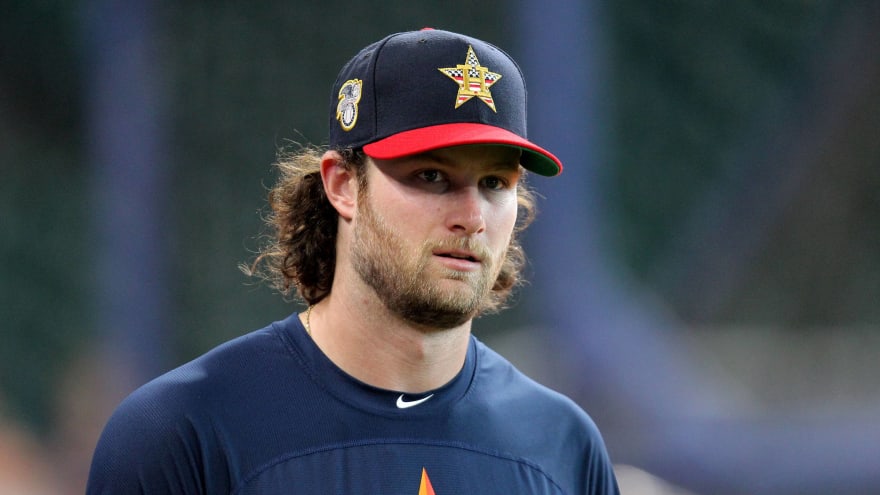 Gerrit Cole, a Scott Boras client, landed the largest deal ever for a pitcher and the second-greatest payday in the history of major-league free agency. Cole signed with the New York Yankees to a seven-year, $245M contract. Stephen Strasburg signed again with the Washington National and nearly matched the $330M guarantee outfielder Bryce Harper received from the Phillies last offseason.
On This Day:
1934 NL votes to permit night baseball (up to 7 games per home team)
1938 National Football League Championship, Polo Grounds, NYC: New York Giants beat Green Bay Packers, 23-17; record title game attendance 48,120
1941 NY Giants acquire future Baseball Hall of Fame first baseman Johnny Mize from Cardinals for 3 players & $50,000
1949 Chic Bear Johnny Lujack passes for 6 touchdowns vs Chic Cards (52-29)
1951 Joe DiMaggio announces his retirement from baseball
1981 Muhammad Ali's 61st & last fight, losing to Trevor Berbick
1986 A Bartlett Giamatti becomes president of baseball's National League
1993 59th Heisman Trophy Award: Charlie Ward, Florida State (QB)
2000 66th Heisman Trophy Award: Chris Weinke, Florida State (QB)
2002 Joe Sakic scores his 500th career goal at Vancouver
2009 Tiger Woods announces an indefinite leave from professional golf to focus on his marriage.
What's New:
LSU Tigers quarterback Joe Burrow is going to win the Heisman. The only question is whether he sets the record for the biggest win in Heisman history.
Kevin Love has his sights set on playing for the Portland Trail Blazers. If the Cleveland Cavaliers finally decide to move on from him, and his hometown team is reportedly at the top of his wish list.
Even at 34, Lebron James is viewed as one of the most physically fit athletes in the world. James is now hoping to inspire the world to value mental fitness as much as they might admire his physical fitness through a new partnership with health and wellness brand Calm.
Megan Rapinoe is Sports Illustrated's Sportsperson of the Year. She is just the fourth woman in the award's 66-year history to win it unaccompanied, a feat that is both a remarkable athletic achievement and a reflection of entrenched gender biases.
Sports fans will get a chance to test their knowledge at the Bleacher Report's new live interactive game show, the B/R Betting Game Show, starting Thursday. The show is part of a partnership between Caesars Entertainment Corp. and Turner Sports, the first between a national television network and a major casino operator.
Legalized sports betting has had a significant role in improved NFL television ratings, New York Giants co-owner Jonathan Tisch said fantasy football continues to play a role in fans choosing to bypass buying a ticket and going to the stadium, instead opting to stay home or go to a bar to watch on TV.
Head football coach Nick Saban has 12 interns on his staff this year at Alabama making a combined $610,000, including three prominent former head coaches. Former Houston head coach Major Applewhite is on the payroll at $43,350. So is former Arizona head coach Mike Stoops ($76,500), along with former Tennessee head coach Butch Jones ($35,000).
NBCU said it has already sold advertising commitments worth more than $1 billion for the Tokyo Olympic Games, which will begin in eight months. Dan Lovinger, executive VP for ad sales, NBC Sports Group, said the total represented double-digit growth from four years ago and that he expects to surpass the record-setting $1.2 billion in ad sales generated by the Rio games in 2016.
As 2019 nears its close, Twitter took a look back at the year that was for sports, sharing some of the things that took the platform by storm globally. The rankings below, provided by Twitter, is a compilation of Tweets from January 1, 2019, to November 15, 2019.
The Most Tweeted About Sports Teams:
FC Barcelona
Real Madrid CF
Manchester United
Liverpool FC
Paris Saint-Germain
Juventus FC
Manchester City
AFC Ajax
Flamengo
Los Angeles Lakers
The Most Tweeted About Female Athletes:
Megan Rapinoe
Serena Williams
Naomi Osaka
Alex Morgan
Simone Biles
Becky Lynch
Marta
Ronda Rousey
Maria Sharapova
Katelyn Ohashi
The Most Tweeted About Male Athletes:
Neymar
Lionel Messi
Cristiano Ronaldo
LeBron James
Kawhi Leonard
Kobe Bryant
Tom Brady
Kylian Mbappe
Keisuke Honda
Antonio Brown
(From Front Office Sports)