Sports That Matters
Powered By 
INTERTOPS
Sign-Up | Make a Deposit | Get Bonuses
December 5, 2019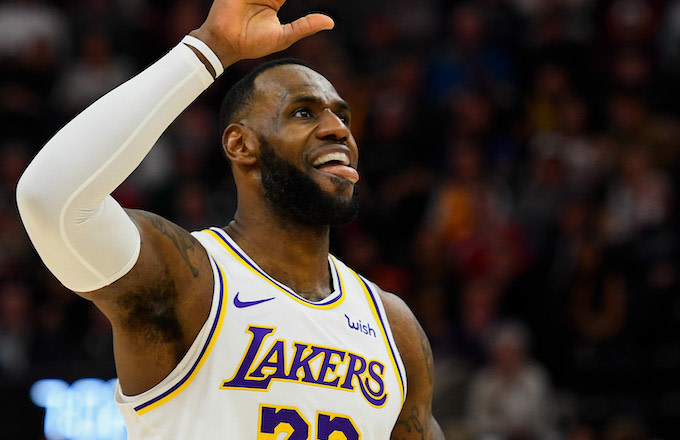 Los Angeles Lakers star LeBron James took to social media on Thursday to shrug off criticism made by Utah Jazz television announcers and defend his actions for coming onto the court in socks to cheer his teammates in the closing minutes of Wednesday night's blowout win.
James, who had already exited the game and had given his shoes to kids in the stands, came off the bench onto the corner of the court after teammate Kyle Kuzma twice blocked shot attempts in the paint by Utah's Tony Bradley with 2:35 remaining and the Lakers leading 116-96. (READ MORE) by ESPN
LeBron James of the Los Angeles Lakers was criticized on Wednesday night after he was seen stepping on to the court with no shoes on to celebrate teammate Kyle Kuzma blocking the Utah Jazz from scoring .
Jazz announcers were heard slamming LeBron for the move. "Look at LeBron, he's on the court. With no shoes… What is going on here? That's some disrespect right there. (READ MORE) by ABEL SHIFFERAW | Complex
The Los Angeles Lakers cruised to such a comfortable victory on Wednesday night that LeBron James was able to remove his shoes and enjoy the end of the game, and the TV broadcast team for the Utah Jazz thought the gesture was classless. Not surprisingly, LeBron strongly disagrees. (READ MORE) by Steve DelVecchio | Larry Brown Sports