Sports That Matters
Powered By 
INTERTOPS
Sign-Up | Make a Deposit | Get Bonuses
November 11, 2019
The San Francisco 49ers took 6:41 off the clock during their opening drive, but couldn't punch it in after Marquise Goodwin couldn't haul in a Jimmy Garoppolo throw. The drive featured an interception that was called back, as well a couple of penalties by Seattle. The Niners settled for three points after Chase McLaughlin hit a 43-yard field goal.
On the Seahawk's first possession, it came down to a critical 3rd and short, and D.J. Jones absolutely destroyed the center to force a punt. (READ MORE) by Kyle Posey | Niners Nation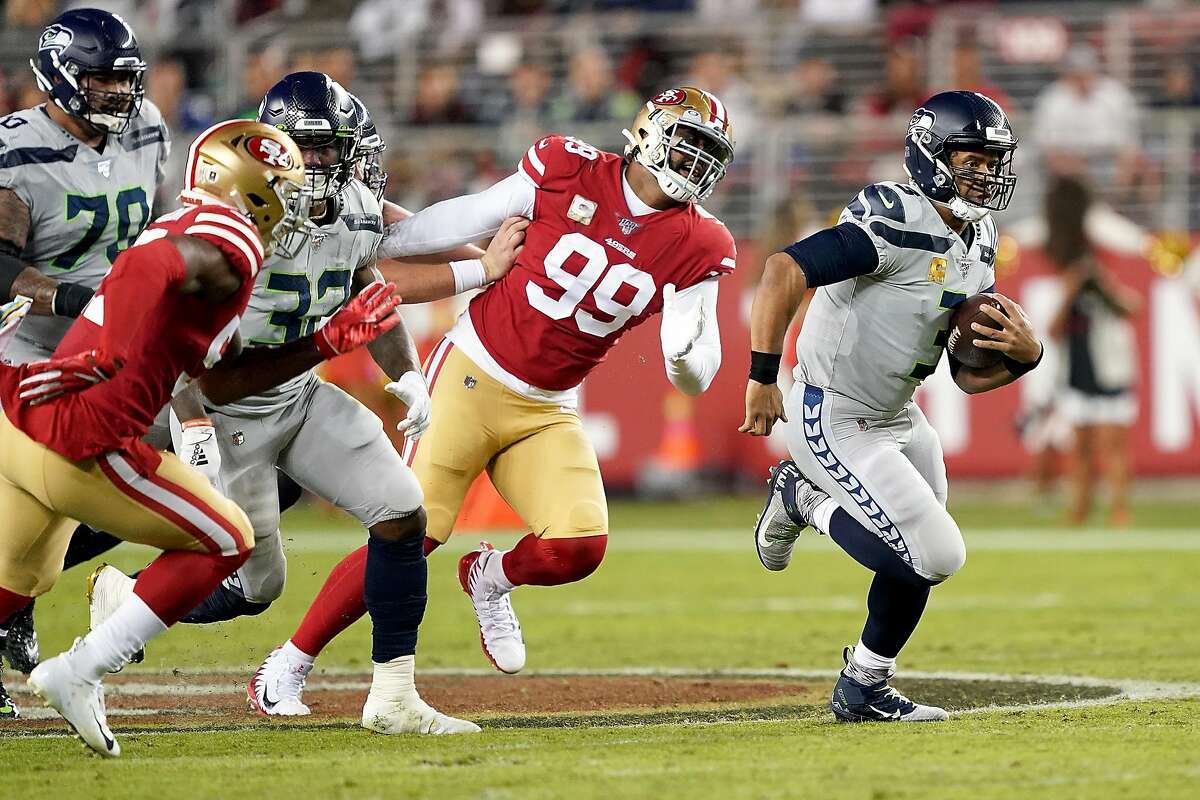 The unblemished 49ers were decidedly imperfect Monday night.
In the biggest game of their stunning, turnaround season, the NFL's only unbeaten team lost, 27-24, in overtime to the Seahawks largely because of three turnovers that led to Seattle's first 21 points.
The 49ers fell when Seattle's Jason Myers drilled a 42-yard field goal to cap the wild affair as time expired in the extra session. (READ MORE) by Eric Branch | San Francisco Chronicle