Sports That Matters
Powered By 
INTERTOPS
Sign-Up | Make a Deposit | Get Bonuses
November 5, 2019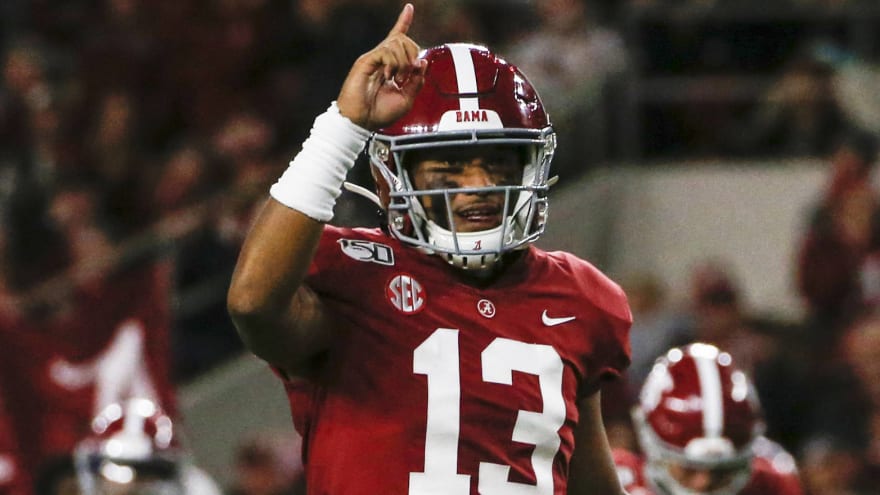 Alabama cruised to an easy victory over Arkansas a little over a week ago even with Tua Tagovailoa out nursing an ankle injury, but the Crimson Tide may need their starting quarterback when they take on LSU this weekend. As of now, Tagovailoa has at least a chance to play.
Nick Saban told reporters on Monday that Tagovailoa will be a game-time decision against the Tigers. (READ) by Steve DelVecchio  |  Larry Brown Sports
Days away from its big game against LSU, Alabama feels very good about the status of its star quarterback.
The expectation, according to sources, is Tua Tagovailoa will play against LSU on Saturday and that he'll likely look healthier and less limited than what most outsiders are probably expecting. Rehab and recovery have gone very well for Tagovailoa, who is now 16 days removed from undergoing surgery to repair the high-ankle sprain he suffered against Tennessee. (READ) by  Matt Zenitz | AL.com
Alabama quarterback Tua Tagovailoa remains a game-time decision.
The Crimson Tide's starting signal-caller is recovering from a tight-rope procedure on Oct. 20 on his right ankle to repair a high ankle sprain, but he's been able to practice, although on a limited basis, the last three practices, including Monday, which will dictate his future reps.
"If he goes out there today and he looks good, aight, then his rep count's going to go up and we'll prepare him as if he's going to have an opportunity to play in the game," head coach Nick Saban said Monday. "If he has a setback during the week, aight, you can't really control that, but that would change the plan.
"The way we practice on Monday, Tuesday and Wednesday, both quarterbacks are going to get pretty much the same reps, and that's probably how we'll manage it this week in terms of their preparation." (READ) by Charlie Potter | 247 Sports