Sports That Matters
Powered By 
INTERTOPS
Sign-Up | Make a Deposit | Get Bonuses
October 31, 2019
For the first time in almost a century, America's best baseball team calls America's capital its home.
The road warrior Washington Nationals captured the franchise's first World Series title, by defeating the mighty Houston Astros, 6-2, on Wednesday night in Game 7.
Washington's triumph capped the first World Series in baseball history in which visiting teams won all seven games.
It was the first championship to go seven games in any major sport — baseball, basketball or hockey — where the winner won all four games on the road. (READ MORE) by David K. Li | NBC News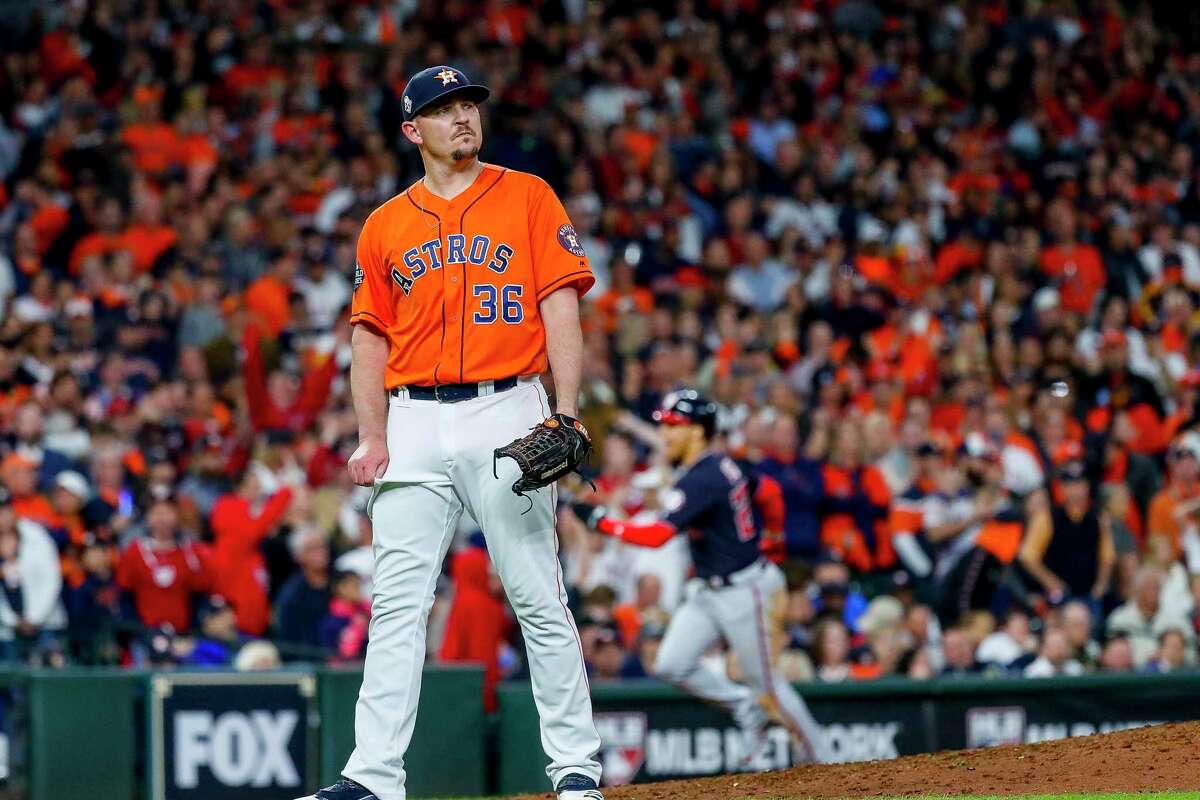 Astros fans spent the long, hot summer of 2019 dreaming of a night like this: a packed house, shouts and cheers and white-knuckle moments, culminating in a World Series celebration in front of home plate at Minute Maid Park.
Wednesday night's celebration, however, belonged to the Washington Nationals, winners of Game 7 over the Astros, 6-2, to complete the unprecedented accomplishment of winning four road games to become World Series champions. (READ MORE) by David Barron | Houston Chronicle
The most surprising part of the Nationals' latest, and final, and most monumental comeback of the 2019 postseason is that it came in the seventh inning rather than the eighth. That was, after all, the club's modus operandi throughout October: The Nats overcame a two-run deficit in the eighth inning of the wild-card game against the Brewers, then a two-run deficit in the eighth inning of Game 5 of the NLDS against the Dodgers. But on Wednesday, in a thrilling climax to the 2019 season, they struck an inning earlier than normal in overcoming a two-run deficit in Game 7 of the World Series against the Astros. (READ MORE) by Zack Kram | The Ringer
You can make tanking cool. You can draft right, trade right and sign the right free agents. You can run intellectual circles around your competitors.
Sometimes, though, no matter how much you do right, you just can't outmaneuver the randomness of October. (READ MORE) by Ken Davidoff | NY Post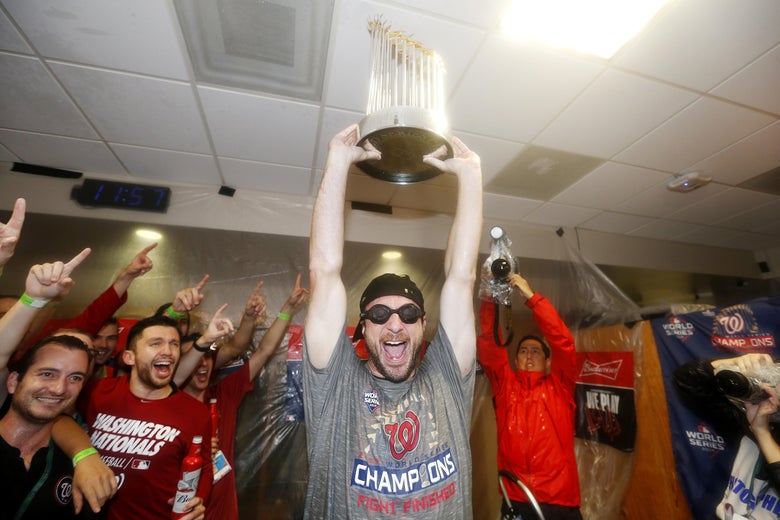 The Houston Astros did everything right. Thanks to superlative scouting and player development, a dash of intentional losing, and a dead-eyed strategic vision that appraised a star reliever suspended for alleged domestic abuse as a "distressed asset," the American League champs bent Major League Baseball to their will. The Astros, winners of the 2017 World Series, rang up a startling 107 victories during the 2019 regular season, buttressing a historically terrifying lineup—George Springer! Jose Altuve! Alex Bregman! Yuli Gurriel! Yordan Alvarez! Carlos Correa! I assure you I would stop typing exclamation points if all these dudes weren't so great!—with a pair of ludicrously dominant starting pitchers. When the Houston front office acquired another elite starter to toss on the pile with Justin Verlander and Gerrit Cole, it seemed like they'd rigged the game. The way Sports Illustrated described it on Oct. 1, Astros owner Jim Crane simply walked into his assistant general manager's office and ordered up Zack Greinke with a wave of his hand. Within a few hours, another Cy Young winner (and probably another title) was on the way to Houston. (READ MORE) by Josh Levin | Slate