Sports That Matters
Powered By 
INTERTOPS
Sign-Up | Make a Deposit | Get Bonuses
October 27, 2019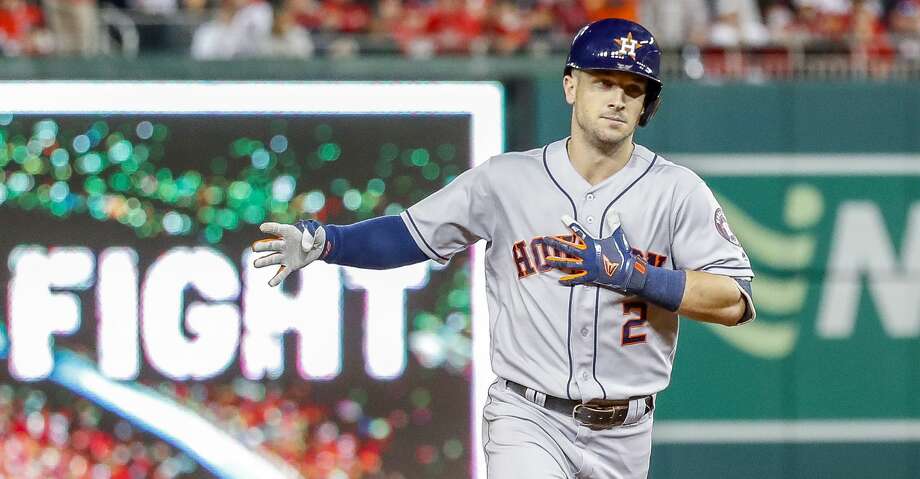 He was Jose Luis Hernandez only one year ago, an anonymous pitcher among a plethora of power in Houston's heralded farm system. Buried beneath a bevy of ballyhooed prospects, he changed his name and authored an unforeseen ascension. The apex arrived on Saturday, on a stage few assumed José Urquidy would ever take.
The unflappable rookie with a bushy beard and biting slider started his team's takeover, turning this World Series back toward an Astros advantage. Given Game 4 of the World Series for his 11th major league appearance, Urquidy unnerved and unseated the $140 million offseason acquisition he opposed. (READ MORE) by Chandler Rome | Houston Chronicle
"We like where we're at.
'We're confident.''
Hey, can you blame them?
They've got Gerrit Cole, who is 19-1 since May 22, in Game 5.
They've got Cy Young favorite Justin Verlander in Game 6.
Why wouldn't you feel good?
Then again, before the Astros start ordering the champagne, the way this zany series has gone, they may want to remember that they happened to each lose Games 1 and 2 in Houston. (READ MORE) by Bob Nightengale | USA TODAY
The World Series is heading back to Houston.
Not immediately, of course. Game 5 will still be played Sunday in Washington, assuming the rain ends in the early afternoon, when the forecasters promise. But the Astros tied the series at 2-2 on Saturday with an 8-1 win in Game 4.
Here are five defining moments in a pivotal game that erased the Nationals' advantage earned with two wins in Houston to start the best-of-seven series. (READ MORE) by Ryan Fagan | Sporting News
On Aug. 7, pitching for Triple-A Round Rock, Jose Urquidy allowed 14 hits, 11 runs and three home runs in 4⅔ innings in a game at El Paso, Texas. So it makes perfect sense that the rookie right-hander saved the Houston Astros from the brink of elimination in Game 4 of the World Series, tossing five scoreless innings in an 8-1 victory Saturday over the Washington Nationals that evened up the Fall Classic at two wins apiece and sets the stage for a colossal Game 5 rematch between Gerrit Cole and Max Scherzer. (READ MORE) by David Schoenfield | ESPN