Sports That Matters
Powered By 
INTERTOPS
Sign-Up | Make a Deposit | Get Bonuses
October 24, 2019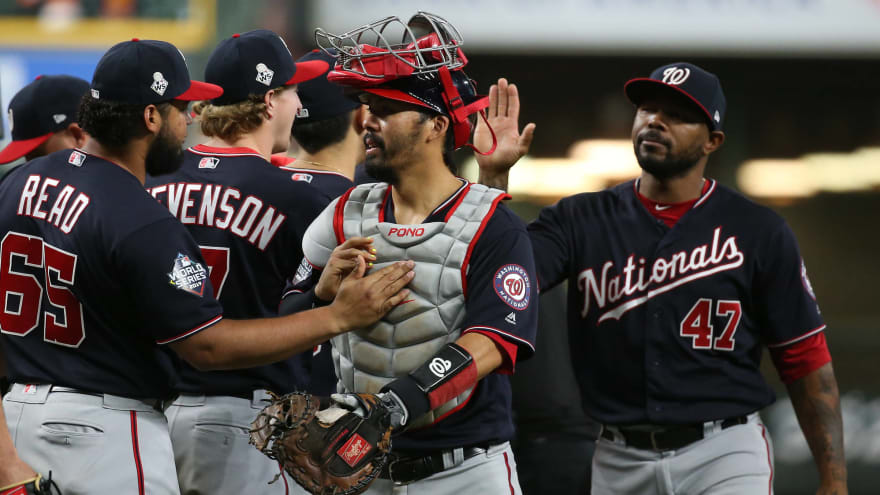 After stealing Game 1 of the World Series, the Washington Nationals came back and won Game 2 in convincing fashion with a 12-3 victory over the Houston Astros.
Houston has a serious problem. A night after Gerrit Cole threw an unexpected disaster to lose Game 1, Verlander delivered another underwhelming start for the Astros. He immediately ran into trouble from the jump by allowing a walk, single and then a two-run double in a sign of troubles to come.
The Houston Astros entered the World Series as overwhelming favorites. Now baseball fans are trying to ask themselves why after witnessing an epic collapse in the seventh inning of Game 2 on Tuesday night.
It started on the second pitch of the inning when Washington Nationals catcher Kurt Suzuki blasted a go-ahead, solo home run off Justin Verlander.
Zack Greinke and Patrick Corbin pitched like aces during the regular season, but they've been far from it during the playoffs. Greinke has allowed 10 earned runs in 14 innings over three starts, while Corbin has allowed 11 earned runs in 13.1 innings over five appearances. The better performance of the two during Game 3 of the World Series could ultimately determine the Series winner.