Sports That Matters
Powered By 
INTERTOPS
Sign-Up | Make a Deposit | Get Bonuses
October 21, 2019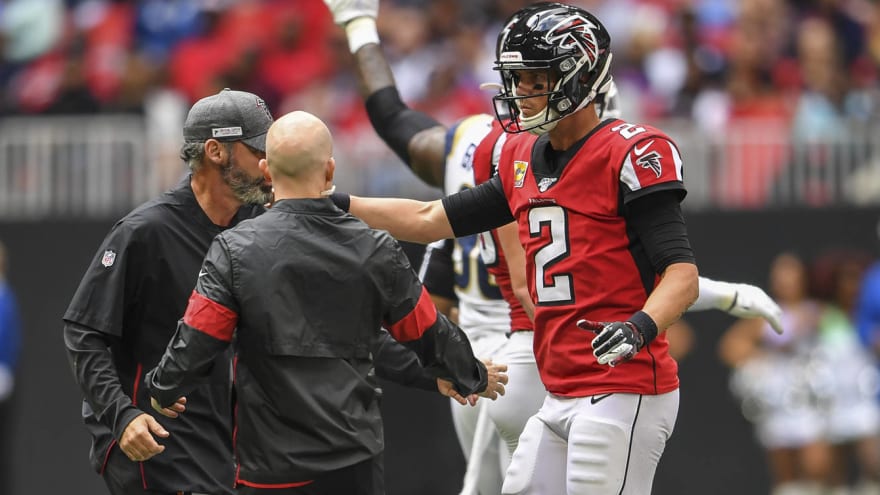 Not only did the Atlanta Falcons lose for the sixth time in seven games to start the season Sunday against the Los Angeles Rams, franchise quarterback Matt Ryan exited with an injury. (READ MORE) by Vincent Frank
Earlier this week, while at the NFL Fall League Meetings in Fort Lauderdale, Arthur Blank was pressed with questions regarding the struggling Falcons and the status of Dan Quinn. He was asked if the team's upcoming bye in two weeks was a fair time table to evaluate Quinn and potentially make a coaching change.
"I don't think that's fair." said Blank, "I don't have any specific timetable. Just looking at each game one at a time. It's the bye week, yes, but it's not a trigger for making any changes. We'll just continue to look at what we see developing and continue to support the coach and support the general manager and continue to ask them to do everything they can to put some wins up on the scoreboard."  (READ MORE) by  John Mazzaro
The Atlanta Falcons will be without the reof running back Devonta Freeman for the rest of their game against the Los Angeles Rams.
After the Rams intercepted a Matt Ryan pass, a fight broke out between the two teams. In the exchange, Freeman threw a pass at, of all people, Aaron Donald. (READ MORE) by Michael Dixon