Sports That Matters
Powered By 
INTERTOPS
Sign-Up | Make a Deposit | Get Bonuses
October 20, 2019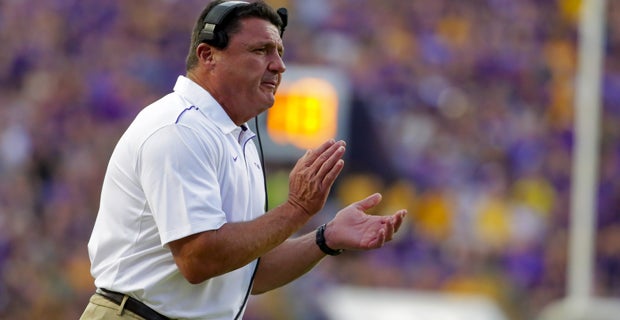 The LSU football team moved to 7-0 on the season with a 36-13 win in Starkville, Miss., on Saturday afternoon.
After a slow start and 3-0 game after the first quarter, the offense and defense both answered the call, with the Tigers allowing just one touchdown by the Bulldogs and the offense exploding for another big game.
Once again, it was led by quarterback Joe Burrow, who set the LSU single-season record for passing touchdowns (29) and total touchdowns (31), doing so in just seven games of the 2019 season. The single-season passing touchdown record was previously held by quarterbacks JaMarcus Russell and Matt Mauck.  (READ MORE) by Shea Dixon | 247 Sports
Mississippi State coach Joe Moorhead gave his second passionate speech of the week following the Bulldogs' loss against LSU on Saturday.
LSU had 415 yards of offense in a 36-13 victory, but the Bulldogs made it somewhat interesting in the first half as they had 3 sacks of QB Joe Burrow. It was just 3-0 after the first quarter, but LSU pulled away in the second and third quarters. (READ MORE) by Keith Farner | Saturday Down South