Sports That Matters
Powered By 
INTERTOPS
Sign-Up | Make a Deposit | Get Bonuses
October 18, 2019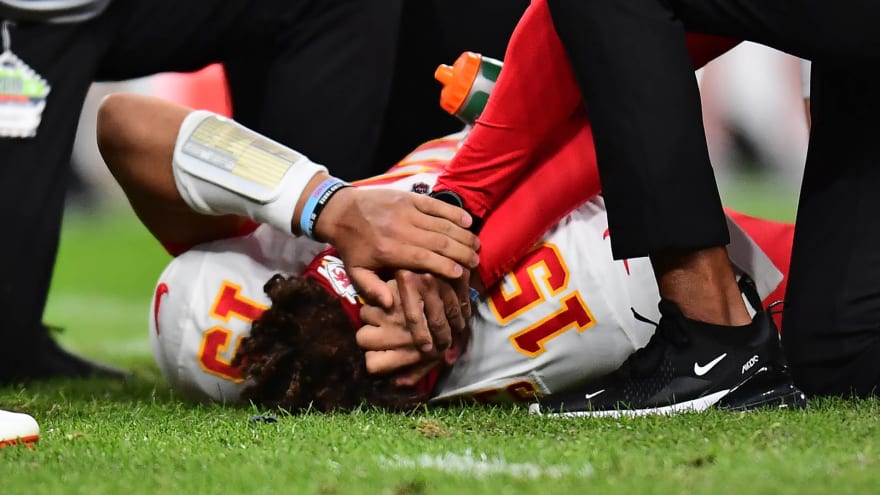 After suffering a gruesome knee injury on "Thursday Night Football," Kansas City Chiefs quarterback Patrick Mahomes has reportedly been diagnosed with a kneecap dislocation.
According to NFL Network's James Palmer, Mahomes suffered a patella dislocation but was fortunate to avoid any fractures. He will undergo an MRI to determine if he suffered any ligament damage in his knee. (READ MORE) by Matt Johnson  |  Sportsnaut
The Kansas City Chiefs went into Week 7 against the Denver Broncos Thursday night riding a two-game losing streak.
While the Chiefs ultimately came out on top, the story of the night was the serious knee injury reigning NFL MVP Patrick Mahomes suffered.
That's the biggest story from Kansas City's 30-6 win. However, there were a number of winners and losers to look at. Here are some of them below. (READ MORE) by Vincent Frank | Sportsnaut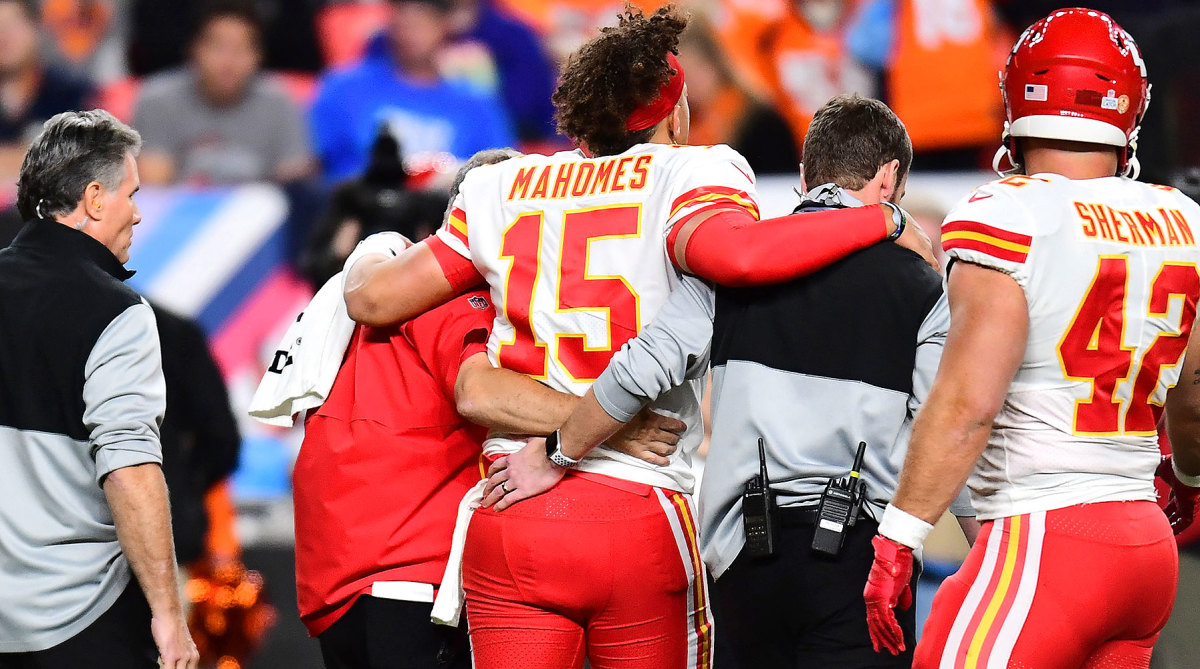 Patrick Mahomes's knee injury, suffered during the Chiefs' Thursday night's 30–6 win over the Broncos, has thrown a lot into question very quickly in Kansas City. An NFL MVP frontrunner, Mahomes has elevated Andy Reid's offense into something spectacular, but now there's a chance he isn't under center for an extended period of time. It's safe to say the offense will not be the same without him, no matter how long the projected recovery time actually is. (READ MORE) by Conor Orr | Sports Illustrated