Sports That Matters
Powered By 
INTERTOPS
Sign-Up | Make a Deposit | Get Bonuses
October 16, 2019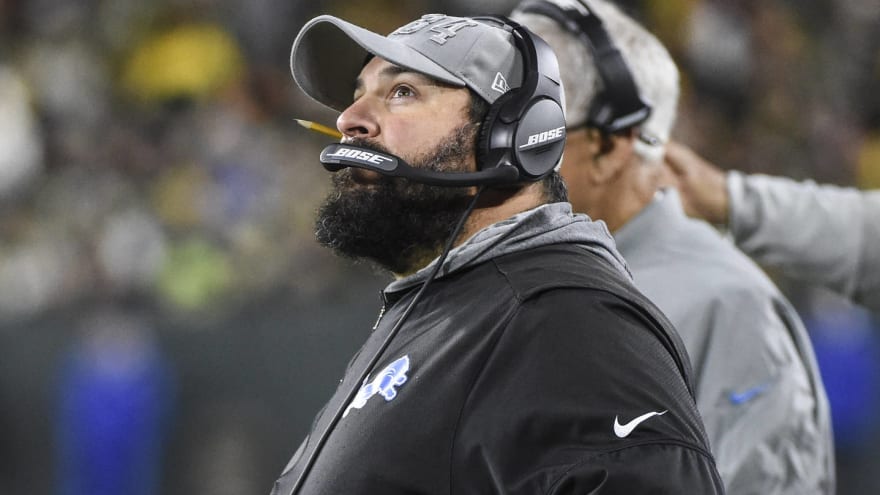 The Detroit Lions fell victim to a series of horrendous calls late in their loss to the Green Bay Packers on Monday night, and the NFL is admitting a flag should not have been thrown on at least one play.
NFL executive vice president of football operations Troy Vincent said at the league's Fall Meeting in Florida on Tuesday that the second illegal use of the hands penalty against Lions defensive end Trey Flowers in the fourth quarter should not have been called. He added that he will reach out to the team's front office about it. (READ MORE) by Steve DelVecchio  |  Larry Brown Sports
The Green Bay Packers hosted the Detroit Lions at Lambeau Field for an NFC North special edition of Monday Night Football.
Surprisingly, Detroit got off to a hot start and went up 10-0 in the first quarter. Thanks to a huge blunder which we'll get into here shortly, Green Bay was able to bounce back in the second quarter and the Lions carried a 13-10 lead into halftime.
The Lions did enough to win in the second half. But in the end the Packers eked out a 23-22 victory thanks in large part to some of the worst officiating we've seen in a long, long time. (READ MORE) by Jesse Reed | Sportsnaut
When it comes to prototypical "football men," there aren't many with the clout of Jack Del Rio: USC star, All-American, Rose Bowl MVP, 11-year NFL career, Pro Bowler, NFL coach for 22 years, including a dozen as a head coach — great name and a solid jawline to boot.
When he sounds the alarm this loudly and this repeatedly about the NFL's officiating woes after yet another Monday night meltdown, it's clear the league has a massive problem on its hands: (READ MORE) by Jon Gold | Yardbarker