Sports That Matters
Powered By 
INTERTOPS
Sign-Up | Make a Deposit | Get Bonuses
October 14, 2019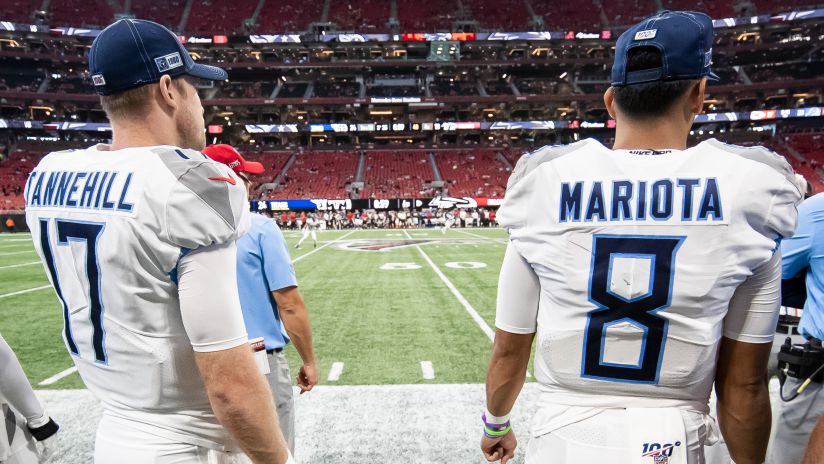 The Titans may – or may not – make a quarterback change for this Sunday's game against the Los Angeles Chargers, and beyond.
This much is certain: Titans head coach Mike Vrabel and general manager Jon Robinson are discussing the possibility, and a decision will come soon.
"I think a decision will be made this evening, or tomorrow, and we'll let everybody know – we'll let the players involved know, and let the team know and then let you guys know," Vrabel said during a press conference on Monday. "I just want to make sure we are going through everything that we need to go through and what we are doing offensively, and not use the emotion of the game to make a decision." (READ MORE) by Jim Wyatt | Titans Online
Titans coach Mike Vrabel told reporters Monday he'll decide on a starting quarterback this evening and inform his team once he does. It could signal the unofficial end of the Mariota era in Tennessee, which hosts the Chargers in Week 7. (READ MORE) by Adam Maya | NFL.com
The Titans were set to decide who will start at quarterback against the Chargers on Monday night, coach Mike Vrabel said Monday at his regular news conference.
Vrabel said the team will be informed Tuesday morning.
Marcus Mariota, the team's longtime starter, was benched in the second half of Sunday's shutout loss at Denver. Backup Ryan Tannehill, who was signed in the offseason, finished the game. (READ MORE) by Erik Bacharach | Nashville Tennessean