Sports That Matters
Powered By 
INTERTOPS
Sign-Up | Make a Deposit | Get Bonuses
October 13, 2019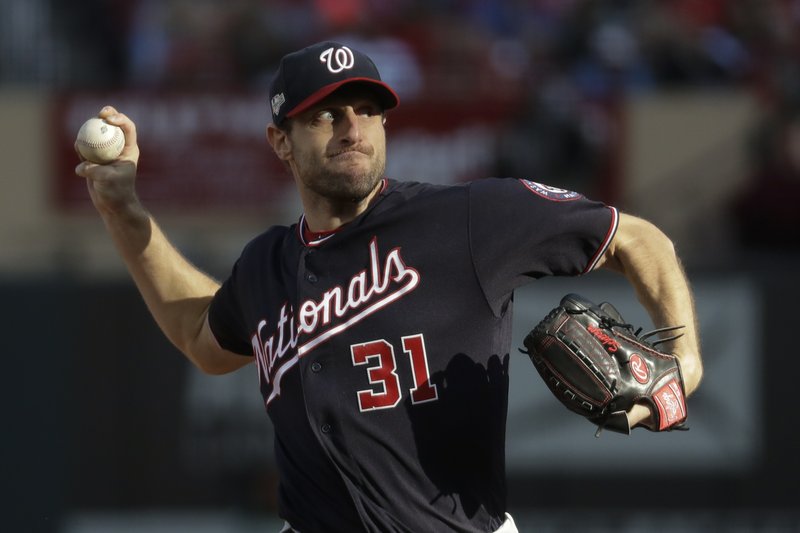 Max Scherzer was strength and fire. Aníbal Sánchez was artistry and deception.
Two different styles, two absolute gems for the Washington Nationals.
Scherzer followed Sánchez's near no-hitter with a try of his own, and the stingy Nationals beat the St. Louis Cardinals 3-1 on Saturday for a 2-0 lead in the NL Championship Series.
"We really want to win here," the hard-charging Scherzer said. "So that's what's going to happen, we're going to compete and win." (READ MORE) by Jay Cohen | Associated Press
In this era of hyper-efficiency and cost certainty, it's a popular sentiment to suggest you can't buy a World Series.
The Washington Nationals' more than half-billion dollar investment in starting pitching is coming awfully close to rebuking that theory.
They will return home to D.C. in firm control of their first National League Championship Series, registering as many wins at Busch Stadium as the Cardinals produced hits.
If that seems like a typo, well, you probably didn't see Anibal Sanchez and Max Scherzer carve up the Cardinals in consecutive games. (READ MORE) by Gabe Lacques | USA TODAY