Sports That Matters
Powered By 
INTERTOPS
Sign-Up | Make a Deposit | Get Bonuses
October 7, 2019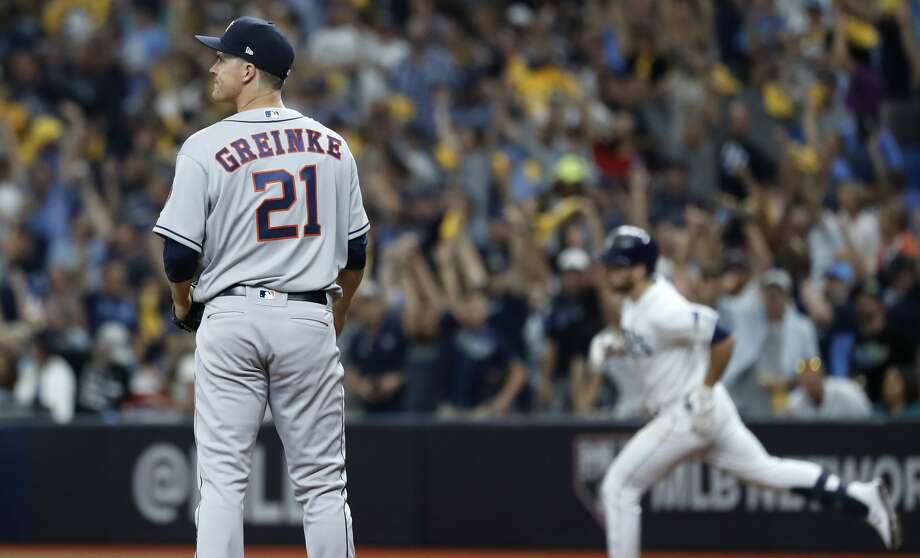 Zack Greinke's Astros playoff debut was a dud, a dismal display that only aided in another chapter of Charlie Morton's elimination game greatness.
Matched against his beloved former ballclub in a do-or-die situation, Morton outclassed Houston's heralded deadline acquisition to force a fourth game in the American League Division Series. The Astros lost 10-3 to the Rays at Tropicana Field, undone by a grisly day from Greinke and the lineup's continued listlessness in clutch situations.
Greinke got only 11 outs. Tampa Bay bashed three home runs and scored six times against the command-centric veteran, who had a 13-day layoff between his final regular-season start against Seattle and Monday's meltdown. (READ MORE) by Chandler Rome | Houston Chronicle
The Tampa Bay Rays will live to play another day, beating the Houston Astros 10-3 at Tropicana Field to send the American League Division Series to a fourth game.
The Rays jumped on Astros starter Zack Greinke, who lasted only 3 ⅔ innings, giving up six runs on 61 pitches. Center fielder Kevin Kiermaier got things started with a three-run shot off Greinke in the second, with Ji-Man Choi and Brendan Lowe adding solo homers in the third and fourth.
Rays starter Charlie Morton was dominant against his former team, giving up just one run with nine strikeouts in five innings in Monday afternoon's win. (READ MORE) by Jesse Yomtov | USA TODAY
HOUSTON ASTROS vs. TAMPA BAY RAYS HIGHLIGHTS GAME 3