Sports That Matters
Powered By 
INTERTOPS
Sign-Up | Make a Deposit | Get Bonuses
October 2, 2019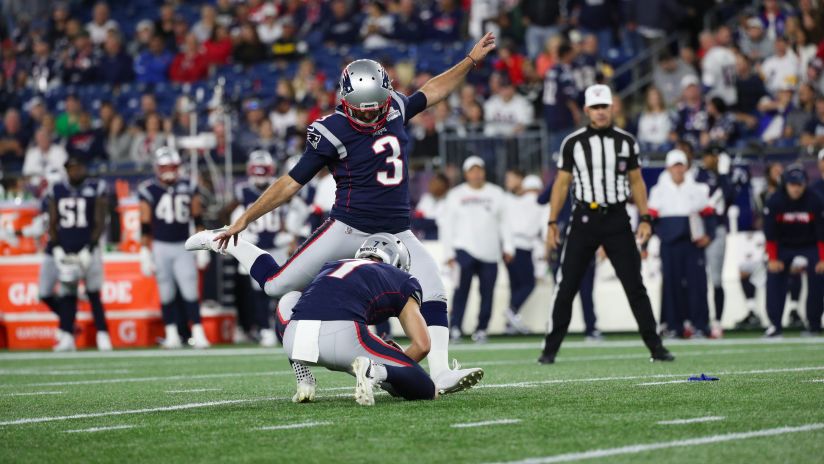 New England Patriots kicker Stephen Gostkowski will have season-ending surgery for a left hip injury. Gostkowski has been placed on injured reserve. He is expected to be ready for the 2020 season.
Gostkowski, 35, was drafted by the New England Patriots in the fourth round (118th overall) of the 2006 NFL Draft out of Memphis. The 6-foot-1, 215-pounder has played in 204 regular-season games and converted 374-of-428 field goals and 653-of-664 extra points for a franchise-record 1,775 total points. Gostkowski has also appeared in 28 postseason contests and made 39-of-44 field-goal attempts and 88-of-92 extra-point attempts. He played in the first four games of the season, converting 7-of-8 field goals and 11-of-15 extra points.
He also handled kickoffs, and he was tied for second in the NFL with 21 touchbacks. Rookie punter Jake Bailey, who has experience with kickoffs, could take over those duties.
After having a handful of kickers in for workouts Wednesday, the Patriots have narrowed the field to 32-year-old Kai Forbath and 37-year-old Mike Nugent.
Forbath, who has kicked for the Redskins, Saints, Vikings and Jaguars, is 120-for-140 on field goals attempts over his career.
Nugent, who has been with the Jets, Buccaneers, Cardinals, Bengals, Cowboys, Bears and Raiders, is 253-for-311 on field goals.
This will mark the first time since 2010 that the Patriots have had a kicker other than Gostkowski. That was the season Gostkowski landed on injured reserve due to a thigh injury and the team signed veteran Shayne Graham to fill the void.