Sports That Matters
Powered By 
INTERTOPS
Sign-Up | Make a Deposit | Get Bonuses
September 27, 2019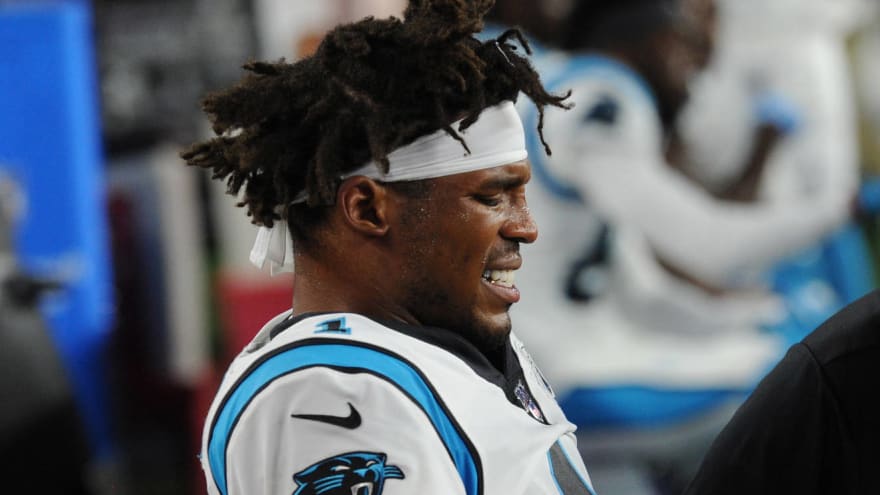 Cam Newton's status remains up in the air as the Carolina Panthers prepare for their Week 3 game against the Arizona Cardinals, as the quarterback is dealing with a foot injury that he re-aggravated in Thursday night's loss to the Tampa Bay Buccaneers.
Newton has been diagnosed with a mid-foot sprain and was still in a walking boot as of Wednesday, Ian Rapoport of NFL Media reports. Whether or not he is able to practice will likely determine his availability for Sunday. (READ MORE) by Steve DelVecchio | Larry Brown Sports
Carolina Panthers quarterback Cam Newton said in a video blog released Friday that he was hiding just how much his left foot sprain was hurting prior to the season and that he won't return to the field until it is 100% healed.
Newton, who appeared in the video smoking a cigar and drinking a glass of wine, confirmed he suffered a mild Lisfranc sprain in the third preseason game against the New England Patriots and aggravated it in a loss to the Tampa Bay Buccaneers in Week 2. (READ MORE) by David Newton | ESPN
Panthers quarterback Cam Newton said he plans on taking "time away from the game" because of a mid-foot sprain that has bothered him since the third preseason game.
Newton says in a 15-minute video blog released Friday night that he probably shouldn't have tried to play through the injury and needs to give himself time to heal. (READ MORE) by Associated Press