Sports That Matters
Powered By 
INTERTOPS
Sign-Up | Make a Deposit | Get Bonuses
September 27, 2019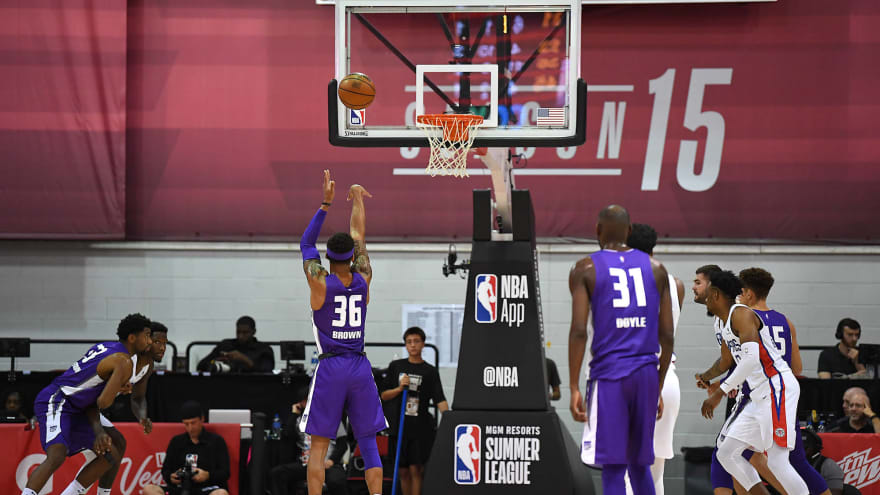 The NBA G League is experimenting in 2019-20 with players taking just one foul shot every time they're sent to the line. The single free throw would be worth either one, two, or three points, depending on the nature of the foul.
The new rule that will have a shooter that is fouled while attempting a three-pointer, he'd only get one free throw try — it would be worth three points if he makes it, and zero if he misses. A standard foul would result in one foul shot that would be worth two points if it's converted. And-one attempts would be unaffected.
The idea has been discussed by the NBA's competition committee at recent meetings, which is intended to improve the flow of games and to speed the game up a bit. G League head of basketball operations Brad Walker estimates that the change will trim about six to eight minutes off each NBAGL game. The average game took about 2:05 last season, so the new rule could help push that average under the two-hour mark.
The new rule won't apply during the final two minutes of regulation or in overtime. The G League will use traditional free throw rules during those stretches, and has considered extending the window for the traditional rules to the last five minutes of games, or even to the entire fourth quarter, since there are concerns the new rule would further incentivize intentional late-game fouling.
Deviating from "historical statistical standards" is also a concern for those opposed to the change. The NBAGL will evaluate the new rule over the course of the 2019-20 campaign and decide whether to keep it or scrap it going forward.