Sports That Matters
Powered By 
INTERTOPS
Sign-Up | Make a Deposit | Get Bonuses
September 23, 2019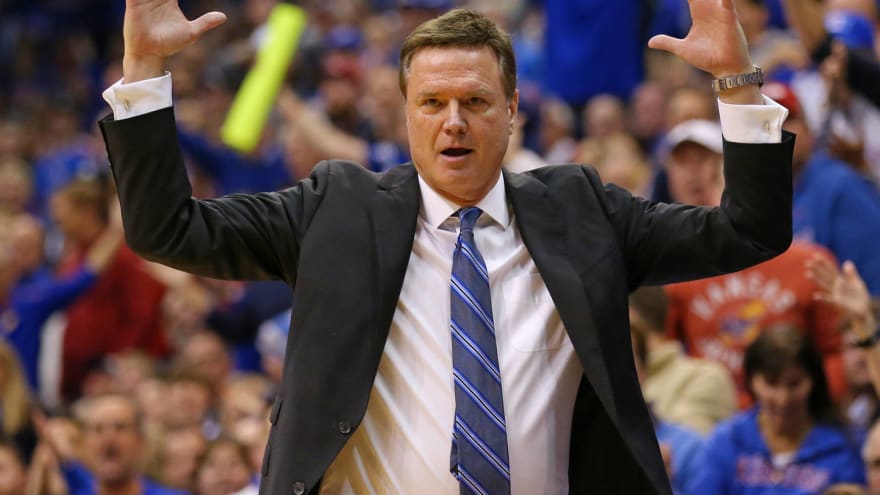 The Kansas Jayhawks basketball program will be charged with three Level 1 NCAA violations, which could spell huge trouble for the program if it's found guilty of all these allegations.
Bill Self received a head coach responsibility charge as a result of the allegations made against the program. The most serious charge is "lack of institutional control." Self allegedly texted that he was "happy with adidas" and wanted to get "a couple real guys," while alleging that Duke and North Carolina operate the same way.
The charges partially tie in with the recruitments of two athletes via Adidas. Evidence against Self includes text messages between the coach and Adidas consultant T.J. Gassnola, who allegedly funneled money to the family of recruits.
T.J. Gassnola is reported to having "conspired to illicitly funnel approximately at least $90,000" to the mother of Billy Preston. Gassnola also testified in court that he paid Silvio De Sousa's guardian $2,500, although he denied arranging a $20,000 payment that had been discussed on wiretaps.
There also are allegations against football, sources added, although those are Level II violations. The football allegations include charges of allowing an extra coach to work during practice under former head coach David Beaty.