Sports That Matters
Powered By 
INTERTOPS
Sign-Up | Make a Deposit | Get Bonuses
September 23, 2019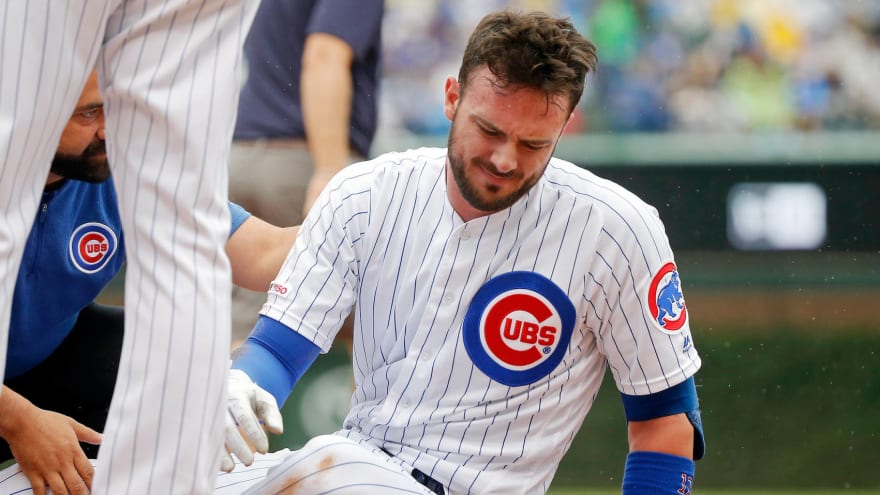 The Chicago Cubs look like they aren't making the playoffs this season. It gets even worse with Cubs star Kris Bryant helped off the field after suffering an apparent ankle injury that occurred when he slipped on first base trying to beat out a ground ball. He was able to put very little weight on the right leg as he was helped off the field.
Initial X-rays did not reveal any broken bones, as Bryant has been diagnosed with a sprained right ankle. Bryant will undergo an MRI on Monday to determine the severity of the sprain.
The injury looked awfully similar to the one suffered by Bryce Harper in 2017 when he hyper-extended his knee after slipping on the first base bag. However, it looks as if Bryant has escaped the worst-case scenario although a sprained ankle certainly isn't a favorable outcome, either. Similar to Harper's injury, the base was wet because of light rainfall in Chicago.
It's been a rough few weeks for the Cubs considering what has happened to Javier Baez and Anthony Rizzo recently.