Sports That Matters
Powered By 
INTERTOPS
Sign-Up | Make a Deposit | Get Bonuses
September 21, 2019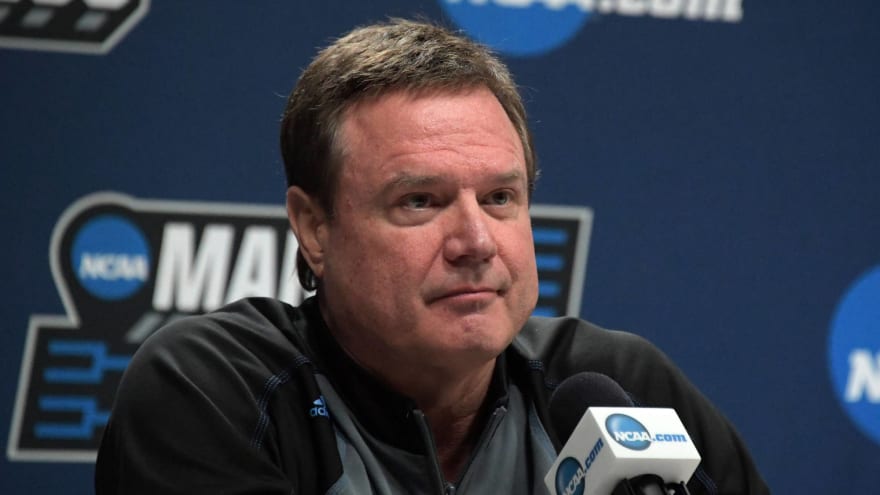 The Kansas Jayhawks' basketball program is reportedly set to be hit with a notice of allegations detailing major NCAA rules violations.
The NCAA is preparing to issue a notice of allegations that details multiple major violations in the Kansas men's basketball program.
The notice will come after a summer of speculation following a top NCAA official saying the organization would make findings against schools involved in a pay-for-play recruiting scheme investigated by the FBI.
The Jayhawks have been linked to a pay-for-play recruiting scheme that has been the subject of a highly-publicized FBI investigation. If the NCAA alleges level 1 violations, Kansas would be subject to the most severe punishments, including postseason bans and a loss of scholarships.
The Kansas program has been one of the sport's most successful for over a decade. They won at least a share of the Big 12 regular season title for 14 consecutive seasons from 2005 to 2018. During that span, they appeared in three Final Fours and won a championship in 2008.
Former Adidas employee T.J. Gassnola testified in federal court last October that he made payments of $90,000 on behalf of Adidas to the mother of KU basketball player Billy Preston and $2,500 to the guardian of Silvio De Sousa. Gassnola also said he agreed to pay $20,000 to Fenny Falmagne, the guardian of De Sousa, to help Falmagne exit an agreement to send De Sousa to Maryland, an Under Armour school.
How aware coach Bill Self and his assistants were of these alleged payments is unclear. Either way, it looks like the NCAA is prepared to come down hard on Kansas.