Sports That Matters
Powered By 
INTERTOPS
Sign-Up | Make a Deposit | Get Bonuses
September 12, 2019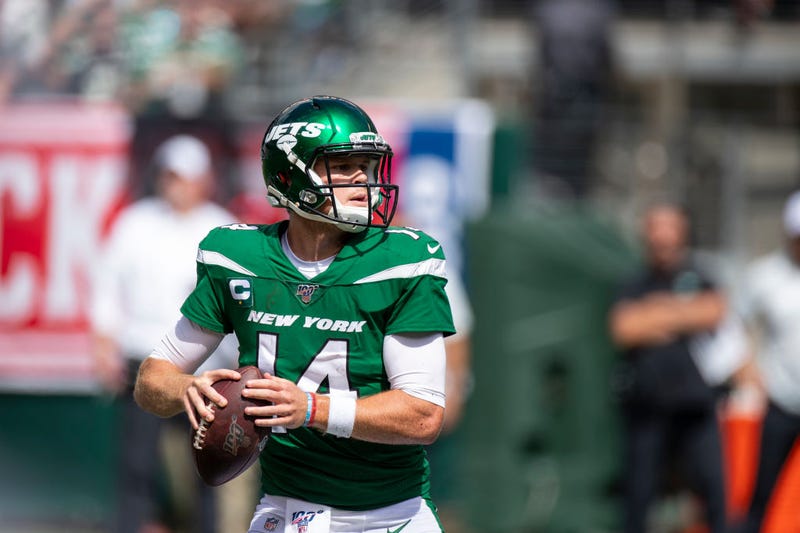 New York Jets quarterback Sam Darnold will be sidelined indefinitely after being diagnosed with mononucleosis, coach Adam Gase announced Thursday. Trevor Siemian will start Monday night against the Cleveland Browns.
Odell Beckham Jr. accused New York Jets defensive coordinator Gregg Williams of teaching "cheap shots" and "dirty hits," and he said that led to an ankle injury that almost derailed his career two years ago.
Washington Redskins running back Derrius Guice underwent knee surgery to repair his right meniscus and will miss six to eight weeks.
The NFL has launched the Helmet Challenge to stimulate the development of a new helmet for players that outperforms, based on laboratory testing, all models currently worn in the league.
Up to $3 million will be available in the challenge, with $2 million in grant funding to support the development of a helmet prototype and a $1 million award.
First-time eligible candidates Troy Polamalu and Patrick Willis are among 122 modern-era nominees for the Pro Football Hall of Fame's class of 2020.
The newly eligible players have a heavy defensive emphasis. Joining the Pittsburgh Steelers' hard-hitting safety and San Francisco 49ers' bone-crunching linebacker for consideration are linemen Justin Smith and John Abraham and linebacker Lance Briggs. The other two in their initial year of eligibility are wide receiver Reggie Wayne and running back Maurice Jones-Drew.
Atlanta Falcons rookie right guard Chris Lindstrom received high praise from his teammates for playing nine offensive snaps with a broken right foot during Sunday's 28-12 loss to the Minnesota Vikings.
Tennessee Titans defensive back Logan Ryan expressed his appreciation Wednesday to the Cleveland Browns for acting swiftly in banning the fan who doused him with beer at FirstEnergy Stadium on Sunday.
Problem is, the Browns appear to have banned the wrong fan. A man named Eric Smith, claiming he was banned by the Browns, told WKYC in Cleveland that he wasn't even at the stadium and that he was the DJ at a wedding on Sunday.
After devouring a steamy slop bucket of seafood, red potatoes and corn, Ben Roethlisberger gathered his skill players by his rectangular pool overlooking Lake Oconee.
It was a late evening in mid-May, and just about every skill-position player was in attendance at Roethlisberger's Georgia lake house, from Pro Bowlers to the practice squad: James Conner, JuJu Smith-Schuster, Vance McDonald, James Washington, Donte Moncrief, Ryan Switzer, Eli Rogers, Xavier Grimble, Trey Griffey and Tevin Jones. They marveled at the perks, including private-jet transportation, lodging, water sports and throwing sessions, all organized and paid for by Roethlisberger, who issued a group text a month before telling teammates to pack their bags.
Oakland Raiders cornerback Gareon Conley sustained a neck injury and was strapped to a gurney and taken off the field on a cart with 5 minutes, 6 seconds remaining in the third quarter of the Raiders' season opener against the Denver Broncos on Monday night.
Another controversial officiating mistake nearly cost the New Orleans Saints in their return to the Mercedes-Benz Superdome on Monday night.
NFL senior vice president of officiating Al Riveron admitted that the Saints should have had 15 more seconds to work with during their hurry-up drive at the end of the first half, which resulted in a missed 56-yard field goal attempt.
Despite trading for left tackle Laremy Tunsil right before the start of the season, the Houston Texans' offensive line struggled in Houston's 30-28 loss to the New Orleans Saints on Monday night.
In 2018, quarterback Deshaun Watson was sacked an NFL-high 62 times, for an average of 3.9 times per game. In the season opener against the Saints, Watson was sacked six times, an NFL high through Week 1.