Sports That Matters
Powered By 
INTERTOPS
Sign-Up | Make a Deposit | Get Bonuse
September 10, 2019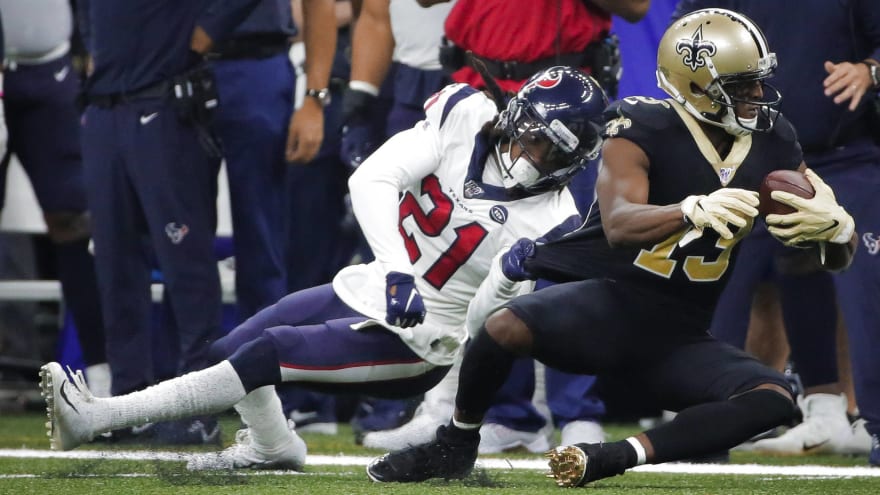 The referees in the New Orleans Saints-Houston Texans game cost the Saints valuable time before halftime with a wrongly applied 10-second runoff.
NFL senior vice president of officiating Al Riveron admitted after Monday night's 30-28 win over the Houston Texans that a time accounting error cost the Saints 15 seconds at the end of the first half.
Fox NFL rules expert Mike Pereira knew right away a mistake had been made, as did some Saints fans. "Unless I am crazy, they really mishandled the replay. They should have reset the clock to 41 seconds and then run 10 seconds down to 31. That took 15 seconds away from the Saints."
With the Saints trailing 14-3, Drew Brees drove New Orleans near midfield with a third-down pass to Michael Thomas that originally was ruled a half-yard shy of a first down with 41 seconds remaining in the second quarter. With Thomas ruled in bounds, the Saints rushed to the line to get a fourth-down play off quickly. Refs stopped the game, however, and decided to review the play.
Following last year's disastrous ending for the Saints with the refs missing a blatant pass interference call, which led to a rule change, it was déjà vu for a fan base whose wounds were still open.
"I still don't know what the deal was," quarterback Drew Brees said after the game, via Katherine Terrell of The Athletic. "Someone came up to me in the locker room and acknowledged that a mistake was made, that 10 seconds should not have run off but they should've had 31 seconds left. Instead, we only had 16. So, listen, that can't happen. I mean, that's a game-changer, right? We had to kick a 58-yard field goal or whatever it was. … If we had 15 more seconds, are you kidding me? We're going to get closer. That's a game-changer. That can't happen."