Sports That Matters
Powered By 
INTERTOPS
Sign-Up | Make a Deposit | Get Bonuse
September 10, 2019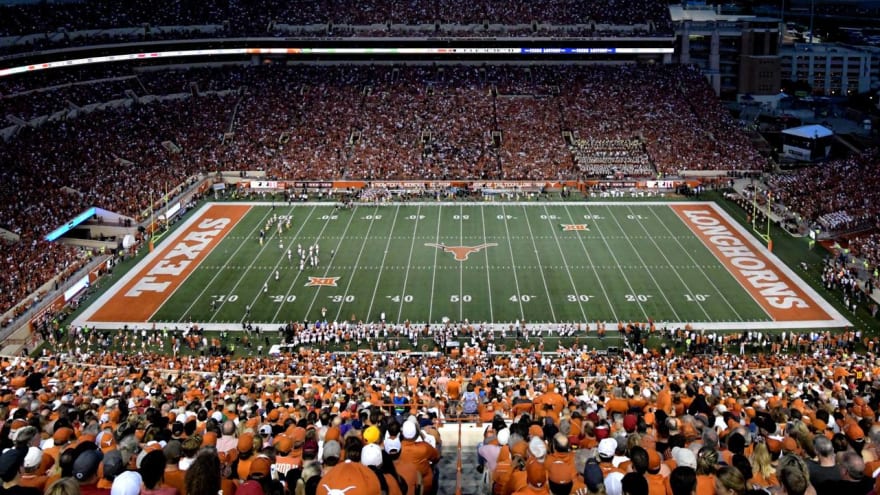 LSU proved it is worthy of a top-five ranking by going on the road to beat a quality opponent in Texas on Saturday night, and the Tigers had to overcome some tough conditions both on the field and in the locker room. LSU head coach Ed Orgeron told reporters on Monday that there was no air conditioning in the visitor's locker room before or during the game at Texas Memorial Stadium.
Texas athletic director Chris Del Conte released a statement on Monday afternoon in response to accusations from LSU and Louisiana Tech that the air conditioning was not working in the visitor's locker room at Darrell K Royal – Texas Memorial Stadium.
Del Conte's statement said:
"The comment today about lack of air conditioning in our visiting locker room is the first we've heard of any issues in that area. We provide one of the best visitor setups available and are proud of the efforts we put forth in hosting our guests. Our facilities staff did not receive any complaints from either Louisiana Tech or LSU, and we've confirmed that our air conditioning in the visiting locker room is in good working order."
Not hearing a complaint from someone does not mean it wasn't working at the time.
Whether it's Texas or LSU/Louisiana Tech, it seems one side is not telling the truth in the matter. Which side do you believe?
Orgeron said, "I don't think that caused as much as going out there and having to play 93 plays on defense," Orgeron said. "I think that had a lot to do with it. Although it was hot, I think the humidity was like 23%. It wasn't like Louisiana, but our guys did cramp up in the second half."
Texas fans could be heard booing during some drives where LSU players went down with cramping, thinking they were faking injuries to slow the Longhorns' offense.