Sports That Matters
Powered By 
INTERTOPS
Sign-Up | Make a Deposit | Get Bonuses
September 10, 2019
Jon Gruden's message to New England: Good luck with that guy.  "You know, we gave it a shot," Gruden said, via NBC Sports Bay Area. "Now New England gets their turn. Good luck to them. I can't deal with it anymore." (READ MORE) by John Breech
The NFL has decided it's time to have a chat with Odell Beckham Jr. about the watch he wore in the Browns season-opener on Sunday.
During Cleveland's 43-13 beatdown by the Tennessee Titans, the Browns star was spotted wearing a limited-edition Richard Mille watch on the field. Originally priced at $160,000, the watch now sells for $350,000, as it was limited to just 30 pieces. (READ MORE) by EVAN BLEIER
When the Jets hired Adam Gase this offseason, the thought was that he would give the team an offensive boost, but that boost never showed up on Sunday in a game that turned out to be a disastrous debut for the team's new head coach.
Not only did the Jets lose to a divisional rival 17-16, but they blew their biggest lead at home since 2002. The Jets were leading this game 16-0 with just under four minutes left to play in the third quarter before the Bills mounted a huge comeback with 17 straight points over the final 19 minutes of the game. (READ MORE) by John Breech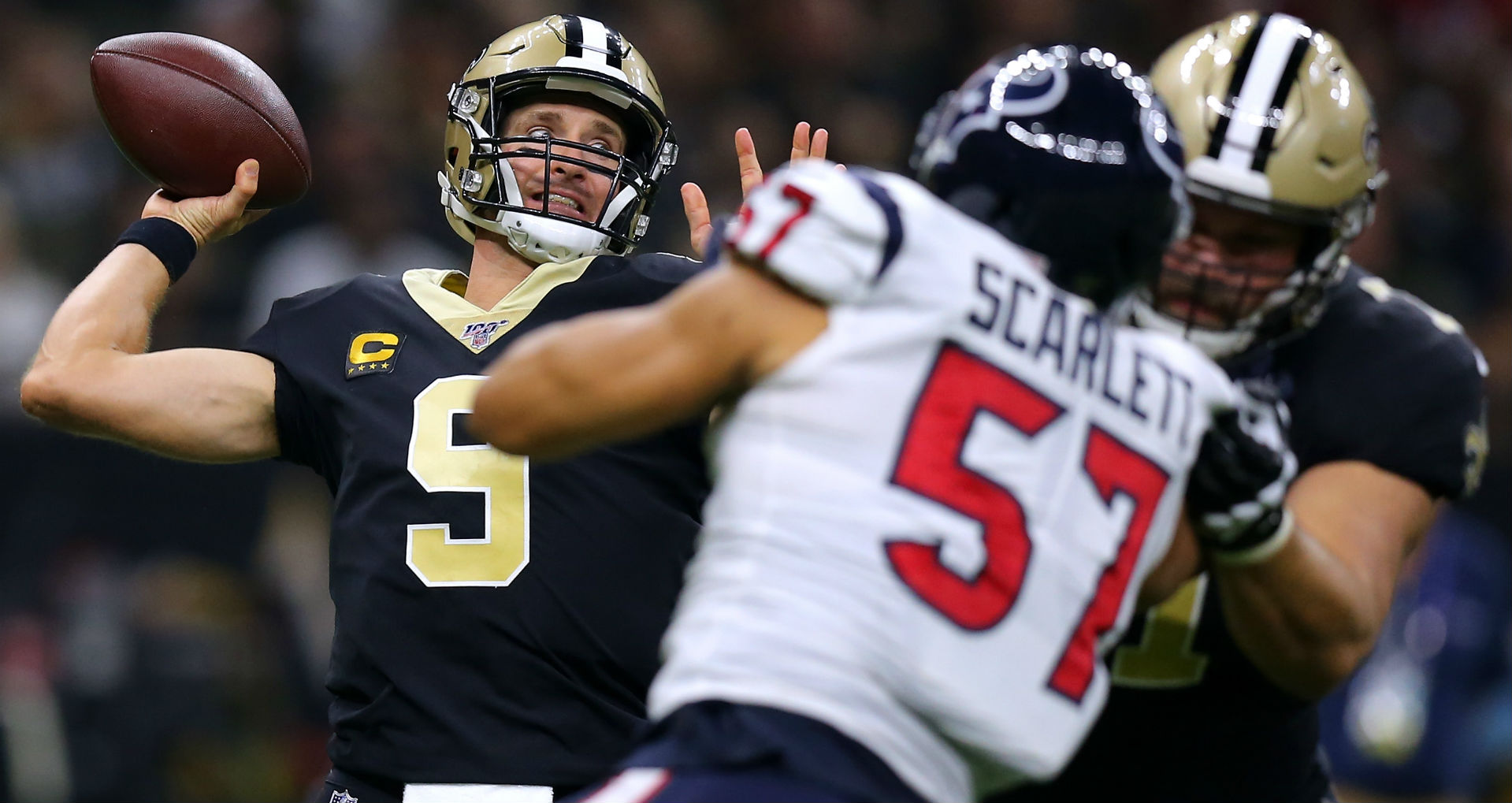 The NFL encountered another officiating flub in the Superdome. At least this time the New Orleans Saints won the game. NFL senior vice president of officiating Al Riveron admitted after Monday night's 30-28 win over the Houston Texans that a time accounting error cost the Saints 15 seconds at the end of the first half.
With the Saints trailing 14-3, Drew Brees drove New Orleans near midfield with a third-down pass to Michael Thomas that originally was ruled a half-yard shy of a first down with 41 seconds remaining in the second quarter. With Thomas ruled in bounds, the Saints rushed to the line to get a fourth-down play off quickly. Refs stopped the game, however, and decided to review the play. (READ MORE) by Kevin Patra
A new yellow graphic on Monday Night Football had football fans seeing red, and ESPN was able to pivot in a hurry.
During Monday's game between the Texans and Saints in New Orleans, The Worldwide Leader debuted a neon yellow down-and-distance marker in the bottom right-hand corner of the screen which many found to be confusing.
To the network's credit, ESPN took the real-time criticism in stride and changed the graphic by the time the second half started. (READ MORE) by EVAN BLEIER
Bill Belichick's addition of Antonio Brown conjured memories of a different former Oakland Raiders receiver joining the New England Patriots: Randy Moss.
Belichick himself made the Moss comparison Tuesday on a conference call with reporters when asked by Tom Curran of NBC Sports Boston what makes him confident Brown won't be disruptive with the Patriots. (READ MORE) by Kevin Patra