Sports That Matters
Powered By 
INTERTOPS
Sign-Up | Make a Deposit | Get Bonuses
September 9, 2019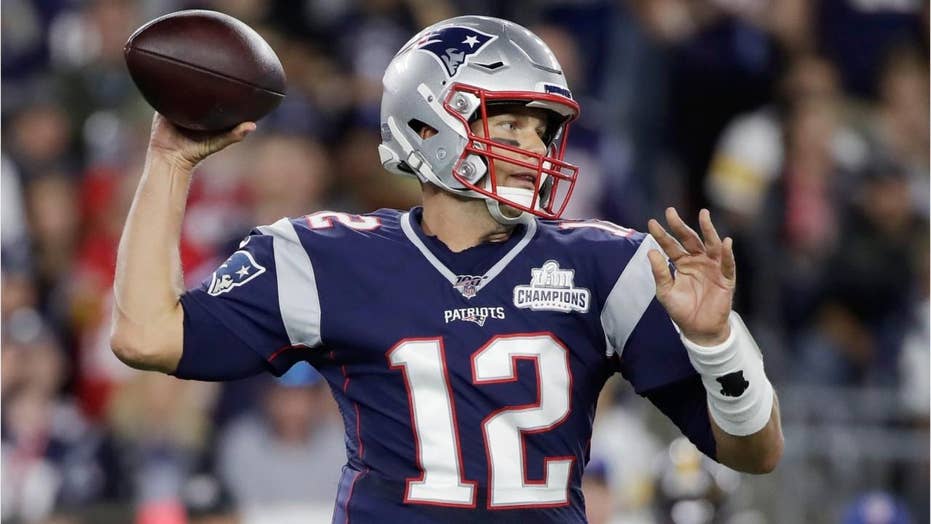 The reigning Super Bowl champions New England Patriots beat the Pittsburgh Steelers 33-3, as the 42-year-old Tom Brady threw three touchdown passes for 341 yards.
Phillip Dorsett caught two touchdown passes, including a 58-yard score, and Josh Gordon another receiver who wore out his welcome elsewhere — caught one TD pass. On the night New England unveiled its sixth NFL championship banner, Super Bowl MVP Julian Edelman caught six passes for 83 yards and also completed a throw to help the Patriots begin their title defense.
Ben Roethlisberger completed 27 of 47 passes for 277 yards and an interception, though 116 of the yards came on non-scoring drives in the fourth quarter with the Steelers down four scores.
James Conner gained 21 yards on 10 carries; the Steelers gained only 32 yards rushing in all. Top receiver JuJu Smith-Schuster caught six passes for 78 yards, 26 of it coming on one throw in the final six minutes with the Steelers already trailing 33-3.