Sports That Matters
Powered By 
INTERTOPS
Sign-Up | Make a Deposit | Get Bonuses
September 7, 2019
SOUTH DAKOTA vs. OKLAHOMA -42
Jalen Hurts posted 508 total yards and six touchdowns in his first game since transferring from Alabama. He passed for 332 yards and three touchdowns and ran for 176 yards and three more scores. He completed 20 of 23 passes, but he failed to connect on some deep throws. That is one of several things he wants to fix.
"I think we just need to be more crisp and sharpen up some things and be better in our execution," he said. "We went out there and kind of left some money on the table at times. We can't afford that. We need to take advantage of every opportunity."
Oklahoma hired Alex Grinch as its defensive coordinator in the offseason, hoping the unit would generate at least some support for the dynamic offense. In Sunday's opener, the defense forced two three-and-outs to start the game and used relentless pressure to help limit the Cougars to 10 points in the first half. The Sooners then gave up 21 points in the second half of a 49-31 win.
(Take Oklahoma giving 42 Points)
NEVADA vs. OREGON -23
Nevada is coming off a thrilling 34-31 victory over Purdue that saw the Wolf Pack rally from a 17-point deficit midway through the third quarter.
Redshirt freshman quarterback Carson Strong hit Elijah Cooks with a 20-yard scoring pass to tie the game with 54 seconds left before freshman kicker Brandon Talton nailed a 56-yard field goal for the victory as time ran out. It was just the second win over a Big Ten program in Wolf Pack history.
The Ducks are coming off a 27-21 loss to Auburn in the team's high-profile season opener. Bo Nix threw a 26-yard touchdown pass to Seth Williams with 9 seconds remaining to give the Tigers the victory.
They've won 23 straight at Autzen against nonconference opponents dating back to 2008.
"We feel strongly that we have a real good football team with our goals still sitting in front of us," Mario Cristobal said. "So certainly looking forward to getting back to Autzen Stadium in front of our fans, our home crowd and get back to playing this Saturday."
(Take Oregon giving 23 Points)
CALIFORNIA BEARS vs. WASHINGTON HUSKIES -12.5
California (1-0) sputtered through its opener, finally pulling away for a 27-13 win over UC Davis.
Cal's offense leaned heavily on running back Christopher Brown Jr. in the opener. Brown ran 36 times for 197 yards, the most yards rushing by a Cal player in his first start in school history. Another good game from quarterback Chase Garbers would help as well after he threw for a career-high 238 yards last week.
Washington (1-0) looked fantastic unveiling Jacob Eason at quarterback and overwhelming Eastern Washington 47-14.
Eason's debut could not have gone much better but the challenge will be far tougher facing the Bears. Eason threw for 349 yards — the most ever by a Washington QB in his debut — and four touchdowns in the romp over Eastern Washington. The Huskies also spread the wealth: eight different receivers caught a pass from either Eason or backup Jacob Sirmon.
(Take Washington Giving 12.5 Points)
PRAIRIE VIEW PANTHERS vs. HOUSTON COUGARS -29.5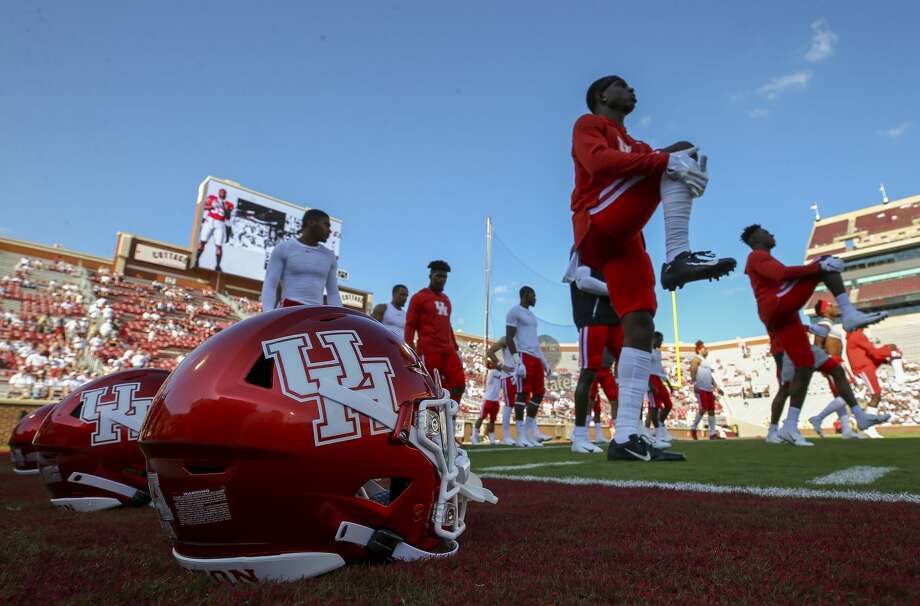 The Panthers, members of the Southwestern Athletic Conference, opened the season with a 44-23 victory over rival Texas Southern. Running back Dawonya Tucker leads FCS in rushing yards (188) and yards per carry (17.1). He accounted for 298 all-purpose yards and three touchdowns in the opener.
Quarterback Jalen Morton was 24-of-42 for 350 yards and two touchdowns. His favorite target was Tony Mullins, who had six catches for 141 yards and a touchdown. … Linebacker Tre'Shaud Smith was named SWAC co-defensive player of the week after registering 12 tackles (eight solo) against TSU.
The Cougars open their sixth season at TDECU Stadium, where they are 27-6 since it opened in 2014. UH has won its last four home openers. This will be UH's only game on campus during the month of September, which includes road games against Oklahoma, Tulane and North Texas and neutral site game against Washington State at NRG Stadium.
UH is 6-0 all-time against SWAC schools, winning by an average 46 points. Running back Patrick Carr is day-to-day after missing OU game with an undisclosed injury. … In a 49-31 season-opening loss to fourth-ranked Oklahoma, the Cougars surrendered 686 total yards.
(Take Houston Giving 29.5 Points)
TULANE GREEN WAVE  vs. AUBURN TIGERS -18
Auburn is trying to sustain the good mood generated by a 27-21 win over No. 16 Oregon . It came on Nix's touchdown pass to Seth Williams with 9 seconds left.
"That was a big emotional win and everything that goes with that," Malzahn said. "You've got to put that in your rear view mirror. Everybody's patting you on the back and everything.
"You've got to put that in your rear view mirror and realize that we're playing a very quality opponent. Our players turn on the film and they can tell these guys play their guts out. They play hard and they're talented."
The Green Wave, who beat Florida International 42-14, haven't beaten a ranked team in 35 years.  Tulane actually leads the all-time series 17-14-6. Then again, they've only met one other time since 1955.
(Take Auburn Giving 18 Points)
Michael Bari Sports Show is 4-1 after week one.